PERCHÉ IL GELATO È COOL IN TUTTE LE STAGIONI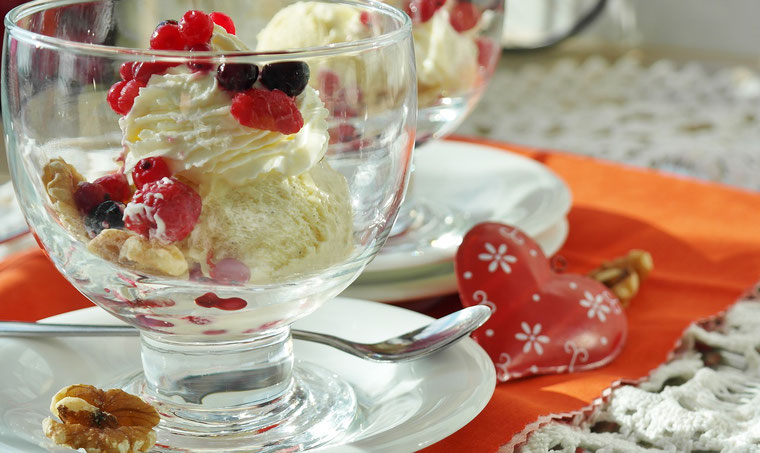 Nice season is coming and Ice cream parlors till now almost empty or visited only by those who think that ice cream is always and however, are going to be filled by customers as the tree is filling with flowers and leaves.
But ice cream is not connected to nice season only.
Walking in pastime we find out that the first ones to taste an ice cream (even if not as like the one we use to eat now!) were Neanderthalians who used to put in the snow not only meat needful for their survival but even fruit and berries.
But Arabs were those who invented an ancestor of our ice cream: thanks to sugar cane one of the main ingredients they used to prepare some infusions with milk, herbs and spices. The sorbet is invented which as yogurt is a noun with a typical Arab root.
Con l'avvento della bella stagione le gelaterie finora quasi deserte o visitate solo dai fautori del gelato sempre e comunque, tornano a riempirsi di avventori, così come l'albero si riempie di foglie e di fiori.
Ma il gelato non è declinato solo alla bella stagione.
Andando a spasso nel tempo scopriamo che i primi a degustare un gelato (anche se non proprio come lo conosciamo ora) furono i Neanderthaliani che erano soliti conservare nella neve oltre che carne necessaria alla loro sopravvivenza anche bacche e frutta.
Ma furono gli Arabi a inventare un antenato del nostro gelato: grazie alla canna da zucchero come ingrediente base essi erano soliti preparare degli infusi con latte, erbe e spezie: nasce il sorbetto che, come lo yogurt, è un termine con radice prettamente araba.
leggi di più
Because The Style, prima di pubblicare foto o video da internet, compie tutte le opportune verifiche al fine di accertarne il libero regime di circolazione e non violare i diritti di autore o altri diritti esclusivi di terzi, specificando le fonti da cui ha tratto tale materiale. Per segnalare alla redazione eventuali errori nell'uso del materiale riservato, scriveteci a becausethestyle@libero.it: provvederemo prontamente alla rimozione del materiale lesivo dei diritti di terzi.
Le fotografie presenti nel sito, nel rispetto del diritto d'autore, vengono riprodotte per finalità di critica e discussione ai sensi degli artt. 65 comma 2, 70 comma 1 bis e 101 comma 1 Legge 633/1941.
Gli autori non sono responsabili dei siti collegati tramite link né del loro contenuto che può essere soggetto a variazioni nel tempo.