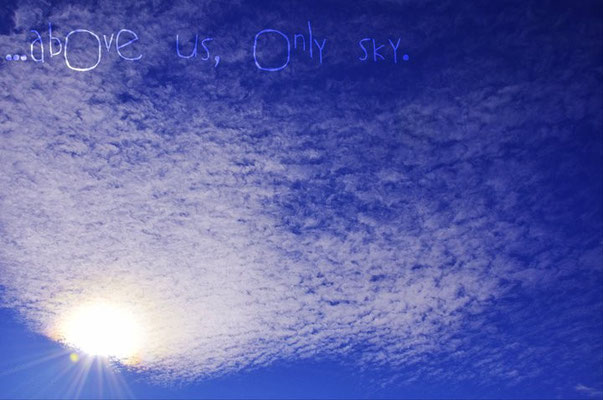 Row by your doctor. You think that nothing can save you. You cling to everything, a communication, a picture, a nice bag of another patient, but nothing is enough to console this situation of waiting, while outside the sun is shining and you finally have a little free time.
Suddenly, an old and small man comes, with a cap that was used a long time ago, with two big eyes hidden behind the glasses: he's looking at you and crashes. You cannot do anything but meet him, embracing him, even if he doesn't agree, because he's not an ordinary person, he's your teacher.
He didn't remember my name, but he remember, like a computerized memory, how I was going, how I behaved, and even what I liked to read. That's all: a prof  always is a prof.
After an update on our lives and how they are changed, he shows me, with a delicacy and an infinite devotion to poetry, a book, a little one like him, but as thick as his gaze.
I undertook him to write a dedication and I red that book the same day. It talks about a restless "city man", looking for a little piece of heaven for himself but also perhaps searching of other selves, a refuge, an oasis of serenity, away from daily waves, from the teeming life that leaves to its passage bite marks, omissions and nostalgia.
An underlying melancholy pervades the text , but the prof. has always been so, I felt it at school. In his sympathy whereby he improved its already excellent lessons, I sensed it.
Because poets are so. Because when my teacher explained something, he explained with style.
Francesco Di Gioia, Un pezzo di cielo terso, La Vallisa, Bari, 2005
Ph. Francesca Solimini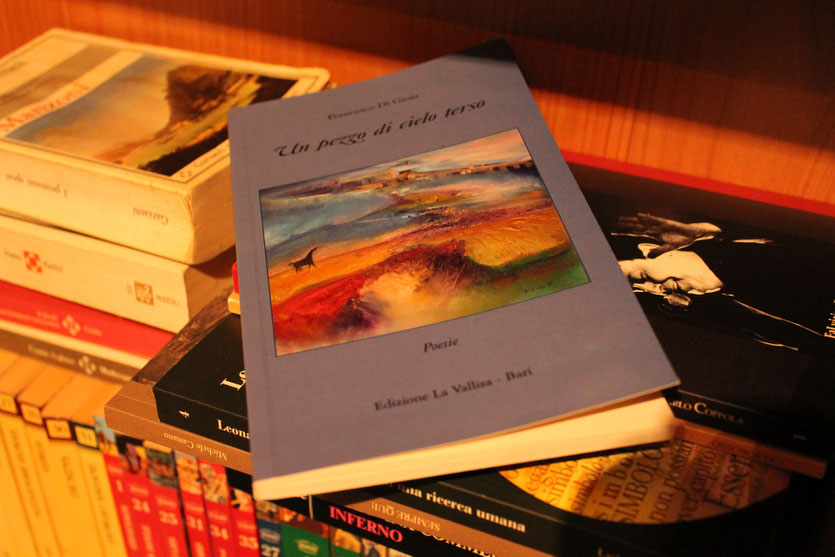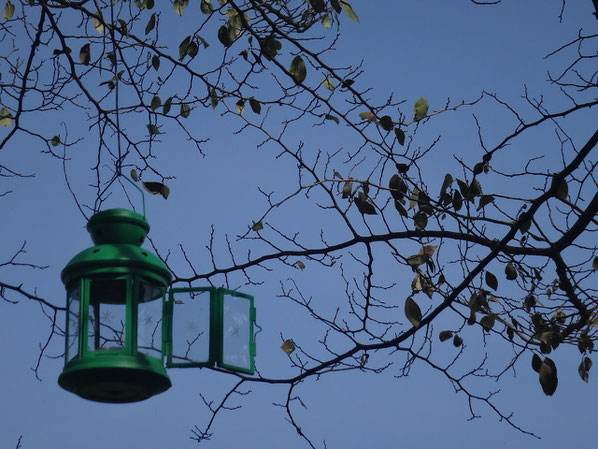 PERCHÉ UN PROF. È SEMPRE UN PROF.
Fila dal medico. Pensi che nulla ti possa salvare. Ti aggrappi a tutto, una comunicazione, una foto, una bella borsa di un'altra paziente, nulla che sia sufficiente a consolarti per la situazione di attesa, mentre fuori c'è il sole e finalmente un po' di tempo libero.
E poi, ad un tratto, entra un uomo anziano e piccolo, col cappello che si usava tanto portare un tempo, due occhi grandi nascosti dietro agli occhiali che ti guarda e si blocca. Non puoi fare nient'altro che andargli incontro abbracciandolo: poco importa che lui non sia d'accordo, perché lui non è una persona qualunque è il tuo prof.
Il mio nome non se lo ricordava, ma come un archivio informatico ricordava come andavo, come mi comportavo e persino cosa mi piaceva leggere.
È inutile, un prof. è sempre un prof.
Dopo un breve aggiornamento sulle nostre vite e su come fossero cambiate, mi mostra con una delicatezza ed una devozione infinita per la poesia un suo libro, piccolo come lui, ma denso come il suo sguardo.
Lo obbligo a scrivermi una dedica, lo leggo il giorno stesso. Mi parla di un "uomo di città" inquieto, alla ricerca di un pezzetto di cielo per sé ma anche forse alla ricerca di altri sé, di un rifugio, di un'isola di serenità, lontano dalle onde quotidiane, dalla vita brulicante che lascia al suo passaggio segni di morsi, omissioni e nostalgie.
Una malinconia di fondo pervade il testo, ma il prof. è sempre stato così, io lo sentivo. Nella sua simpatia con cui migliorava le sue già eccellenti lezioni, io la percepivo. Perché i poeti sono così. Perché il mio è un prof che quando spiegava qualcosa, la spiegava con stile.
Francesco Di Gioia, Un pezzo di cielo terso, La Vallisa, Bari, 2005
©Pitian per Because The Style
Photocredits