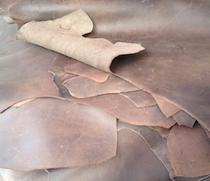 A craft work, the result of the ability of expert hands. A timeless style that is inspired by Nordic landscapes where order and minimal expression combine well with the passage of time. For all estimators of leather, lovers of the scars and scratches which enhance the uniqueness of the object, the signature prominent in the Italian fashion accessories is Kjøre Project. The passion to produce completely by hand everyday items such as  purses, wallets, bags, belts and document holders combined with the mastery of the tanners and desiger, has meant that they formed a skilled team of craftsmen capable, in the age of technology, to re-create a romantic atmosphere that it was almost afraid to have lost.
Kjøre Project attentive to the needs of everyday life with an eye to experimenting with new materials, has presented in Florence during the exhibition Pitti Immagine Uomo 2014 covers for smartphones in natural cork, paper processed according to the traditional "tanning" and stone. All the lines proposed are manufactured in Italy and accessories pass with ease from a male look to a female ones with a secure sophisticated effect for details.
PERCHÉ "KJØRE PROJECT" É UN BRAND DI TENDENZA
Un lavoro artigianale, frutto dell'abilità di mani esperte. Uno stile senza tempo che si ispira ai paesaggi nordici dove ordine ed espressione minimale ben si coniugano con il tempo che passa. Per tutti gli estimatori del cuoio, amanti delle venature e delle scalfiture che esaltano l'unicità del manufatto, la firma di spicco nel panorama italiano degli accessori moda è Kjøre Project. La passione nel produrre completamente a mano oggetti di uso quotidiano come portamonete, portafogli, borse, cinture e porta documenti unita alla maestria dei conciatori e dei desiger, ha fatto si che si formasse un'abile squadra di artigiani capaci, nell'era della tecnologia, di ricreare romantiche atmosfere che quasi si aveva paura di aver perduto.
Kjøre Project attento alle esigenze della vita quotidiana con un occhio alla sperimentazione di nuovi materiali, ha presentato a Firenze durante la rassegna Pitti Immagine Uomo 2014 covers per smartphone in sughero naturale, pietra e carta lavorata secondo la tradizionale "concia". Tutte le linee proposte sono prodotte in Italia e gli accessori passano con disinvoltura da un look maschile ad uno femminile con un sicuro effetto sofisticato per i dettagli. 
©Barbara per Because The Style
Photocredits