And now at things calmed down...Welcome to Francesca Barile (teacher and cinema specialist), whom we asked why so much sensation from "The Great Beauty" 's Academy award.
E ora che si sono calmate le acque…Diamo il benvenuto a Francesca Barile (docente ed esperta di cinema), a cui abbiamo chiesto il perché di tanto scalpore suscitato dall'Oscar a "La grande bellezza".
All of us have in one's eyes and one's heart, even if it was 14 years ago when in 1999 the yet charming and pretty diva Sophia Loren announced to everybody the three Oscar Awards given to Life is beautiful by and with Roberto Benigni generating a great joy.
Years passed and the dream to see a Oscar award again seemed destined to not renovate when already preannounced by a series of unmistakable signs and prophecies the desidered prize came assigned to The great beauty in the last edition of Academy Awards 2014. But the welcome from the public hasn't been as joyful and as sympathetic, on the contrary a contest started between audience and critics in order to see the weak points of the Sorrentino's film, so wonderfully played by Toni Servillo.
Why?
The reasons are not so merely in the cinema field even if one can reproach to Sorrentino a certain slowness and a usage of symbols which is not so easy to be understood to the whole while on the contrary benigni's film is no doubt immediate and popular.
An insight abstraction and the aversion against Sorrentino's choice to be supported by Mediaset firmmade to turn up the nose to those who would always denigrate in order to be original and impartial.
A new interest from the international audience for our movies is still and putting aside all the insight disapprovals it is better to watch the picture show without any comercials (so not in a comercial television) and thinking again to the many director choices. In this way one could understand the work and to appreciate the bitter irony and the satire on our decaying society.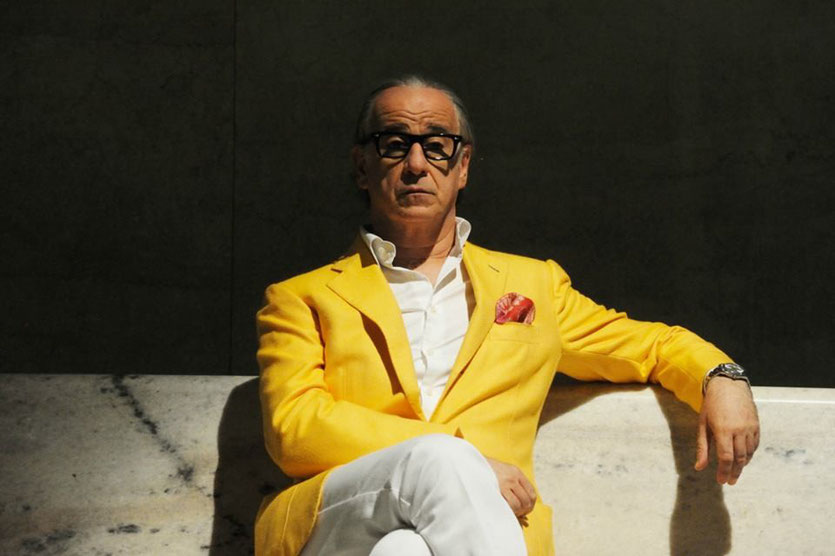 PERCHÉ L'OSCAR A "LA GRANDE BELLEZZA" HA FATTO UN GRANDE SCALPORE 
Abbiamo ancora tutti negli occhi e nel cuore, e sono passati ormai 14 anni da quando nel 1999 l'ancora bella e attraente diva Sofia Loren annunciò urbi et orbi il triplice Oscar attribuito a La vita è bella di e con  Roberto Benigni  generando un generale tripudio.
Gli anni sono passati e il sogno di rivedere un Oscar sembrava destinato a non rinnovarsi quando già preannunciato da una serie di inequivocabili segni e profezie è giunto l'agognato premio assegnato a La grande bellezza nell'ultima edizione degli Academy Award 2014.

Ma l'accoglienza da parte del pubblico non è stata altrettanto gioiosa e solidale anzi si è fatto a gara tra pubblico e critica a vedere i punti di debolezza della pellicola diretta da Paolo Sorrentino e mirabilmente interpretata da Toni Servillo.
Perché?
Le ragioni non sono meramente cinematografiche, anche se a Sorrentino si potrebbe rimproverare una relativa lentezza e un simbolismo che ai più non è di immediata comprensione al contrario del film di Benigni che invece è decisamente più immediato e popolare.
Una astrazione di fondo e una avversione verso la scelta di Sorrentino di farsi patrocinare da casa Mediaset hanno fatto quindi storcere il naso a chi vuole denigrare a tutti i costi per essere imparziale e originale.
Resta un nuovo interesse da parte delle platee internazionali per il nostro cinema, mettendo da parte tutte le critiche di fondo però si consiglia di vedere la pellicola senza intermezzi pubblicitari (quindi non in una televisione commerciale) e ripensando alle varie scelte registiche. Si riuscirà a comprendere l'opera e ad apprezzare l'ironia amara e la satira sulla nostra decadente società.
©Francesca Barile per Because The Style
Photocredits