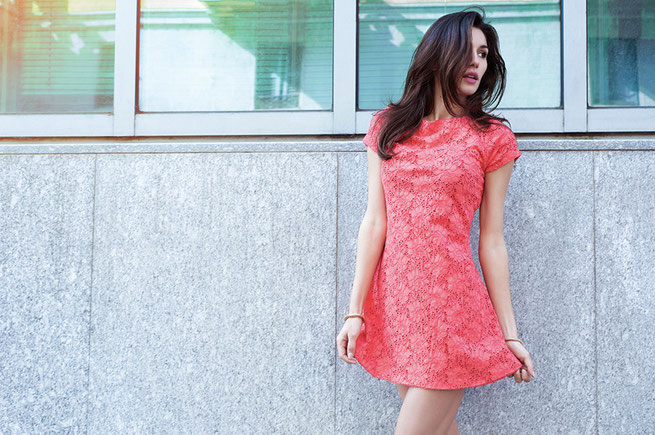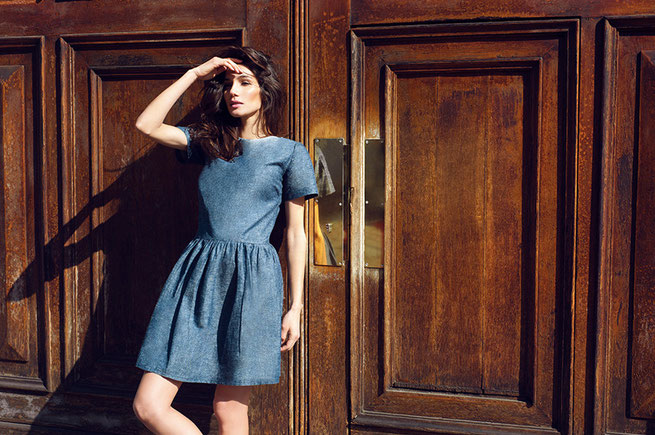 "Ma Chérie" is a romantic style collection signed by Giovanna Nicolai which contains a history of great sartorial elegance at pure state, where fabrics and pastel colors are chosen for their chromatic affinity and texture. This Italian brand struck me because it knows how to interpret the dreams and emotions of women, a tale with open eyes that begins by wearing one of the many dresses lovingly packed in one of the municipalities that has always been dedicated to Italian fashion and the attention of the products produced, Civitanova Marche.
Made In Italy is for us to ensure and maintain and it is for this reason that, in each of our collection, we put our heart and soul. The woman who chooses us is a woman who likes to feel unique, just like clothes that wears.
This is the mood creative of the Atelier Giovanna Nicolai  that is inspired by the name of the grandmother of Daniele Macellari, owner of the brand, and who with his wife Olga and under the watchful eyes of his mother, a seamstress in turn, has been able to create through collection "Ma Chérie" a poetic reinterpretation of modern times where the protagonist is Mariela, a Mediterranean beauty, that wears with a lovable sweetness a collection all to be discovered lit by the wise shots of the photographer Virginia Di Mauro. Two young women in a perfect union of fashion. 
Mariela Garriga Cuban model and actress, starred in numerous advertising campaigns (Air Vigorsol and Lancia Thema directed by Gabriele Muccino), as well as countless movies ("Matrimonio a Parigi", directed by Claudio Risi, "Colpi di fortuna" and her last participation as the lead in "Amici come noi" directed by Enrico Lando) is a face that is difficult to forget.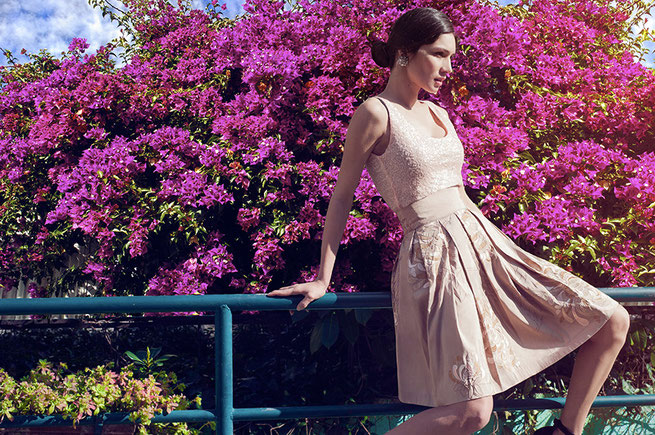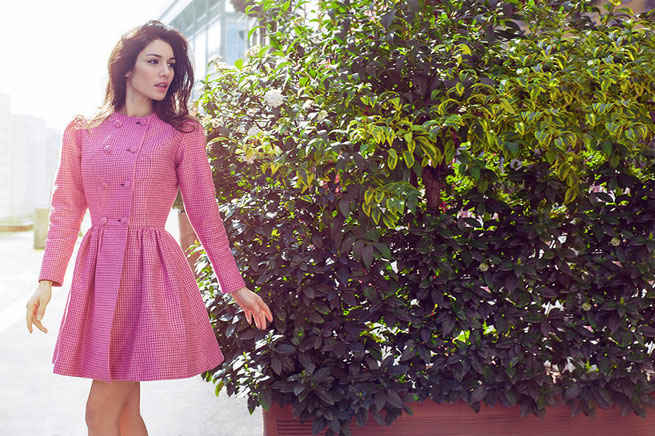 PERCHÉ GIOVANNA NICOLAI VESTE LE DONNE CON ELEGANZA
"Ma Chérie" è una collezione dallo stile romantico firmata Giovanna Nicolai che racchiude una storia di grande eleganza sartoriale allo stato puro, dove stoffe e colori pastello vengono scelti per affinità cromatica e per la loro trama. Questo marchio italiano mi ha colpito perchè sa interpretare i sogni e le emozioni delle donne, una favola ad occhi aperti che inizia indossando uno dei tanti abiti amorevolmente confezionati in uno dei comuni italiani da sempre dedito alla moda e all'attenzione dei prodotti realizzati, Civitanova Marche.
Il Made in Italy è per noi da garantire e salvaguardare ed è per questo che, in ogni nostra collezione, ci mettiamo il cuore e l'anima. La donna che ci sceglie è una donna che ama sentirsi unica, proprio come i capi che indossa.
Questo è il mood creativo dell'Atelier Giovanna Nicolai che trae ispirazione dal nome della nonna di Daniele Macellari, titolare del brand, e che insieme alla moglie Olga e sotto gli occhi attenti della mamma, sarta a sua volta, ha saputo dar vita attraverso la collezione "Ma Chérie" ad una reinterpretazione poetica dei tempi moderni dove la protagonista è Mariela, una bellezza mediterranea, che veste con amabile dolcezza una collezione tutta da scoprire illuminata dai sapienti scatti della fotografa Virginia Di Mauro. Due giovani donne in un perfetto connubio fashion.
Mariela Garriga modella e attrice cubana, protagonista di numerose campagne pubblicitarie (Air Vigorsol e Lancia Thema diretta da Gabriele Muccino), nonchè innumerevoli film ("Matrimonio a Parigi ", diretto da Claudio Risi, " Colpi di fortuna", di Neri Parenti e la sua ultima partecipazione come protagonista in  "Amici come Noi" diretto da Enrico Lando) è un volto che difficilmente si scorda.
© Barbara per Because The Style
Photocredit
Sharing is caring !