If the belcanto opens an event, we can surely expect something positive.
The baritone Michele Cicala and the tenor Nicola Malagnini have accompanied the public with mastery and passion throughout the Regional Final of the National Beauty Competition "Miss In4missima. No anorexia".
A very special contest that, without falling into banality or carelessness, has set with no uncertain terms the emphasis on the serious problem of anorexia that afflicts many girls already beautiful in itself and their families need (and must give) support in a correct way.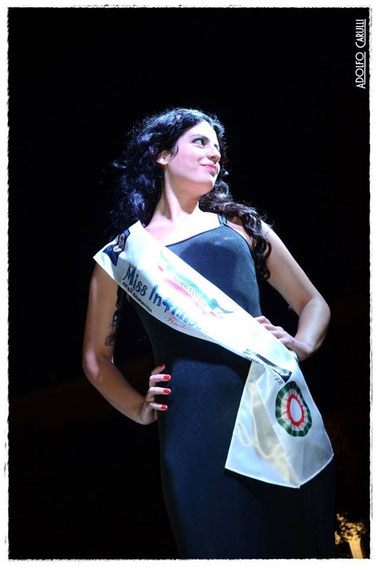 Classic, curvy, skinny beauties have followed on the catwalk with grace and a lot of emotion, accompanied by the charming presence of the two presenters Cinzia Patrono and Rosaria Di Napoli and by the charisma of a really energetic and vital Rosanna Lovaglio.
Many onlookers attracted by the objective in contrast to the thinness of the stereotypical usual beauty contests; the event took place in Monopoli (Puglia), theater also of other fashion shows, as pointed out by Assessor Giuseppe Campanelli, vice-mayor. "Space, therefore, to sizes, without going into a strict aesthetic standards": these are the words of Prince David Vallarelli Braccio d'Oria, accompanied by delicate Princess Alessandra Rocco di Torre Padula, components with us of jury.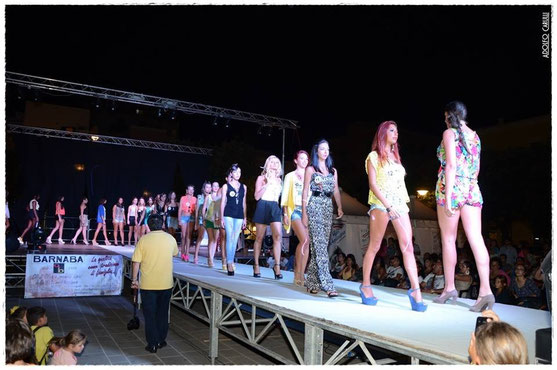 Keywords: personality and attention to themselves. These are the guidelines suggested by the competition, assisted admirably from hair stylist Silvia Palattella who knew how to give character to the participants, listening to them a lot. The National Final will be held in Cattolica and the organization is also preparing even the implementation of a film on anorexia.
This event was supported by the presence of an active and discrete "Apulia Stars", the agency that kept up a remarkable and extremely polite organization.
Moreover, "Beauty is the revelation of a falling darkness and the light that is coming out" (Alda Merini): it was wonderful to recognize and reward beauties that so graciously wore 44 size and that this event has been able to exploit allowing all to shine.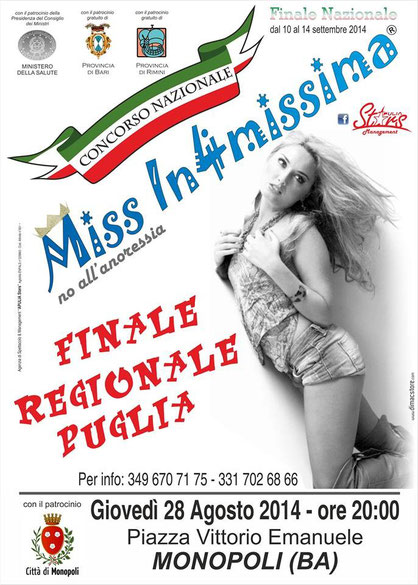 PERCHÉ LA BELLEZZA NON È ANORESSICA
Se il bel canto apre un evento, sicuramente c'è da aspettarsi qualcosa di positivo.
Il baritono Michele Cicala e il tenore Nicola Malagnini hanno accompagnato i presenti con maestria e passione durante tutta la finale regionale del Concorso nazionale "Miss In4missima. No all'anoressia". Un concorso davvero speciale in cui senza cadere nella banalità o nel pressapochismo si è posto senza mezzi termini l'accento sulla grave piaga dell'anoressia che affligge tante ragazze di per sé già bellissime, ma che le famiglie devono supportare nel modo corretto ed essere a loro volta supportate.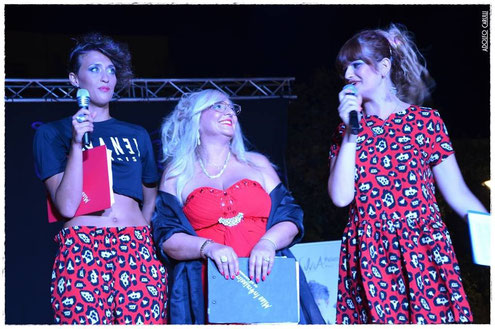 Bellezze classiche, curvy, magre si sono susseguite in passerella con grazia e tanta emozione, accompagnate dalle presenze affascinanti delle due presentatrici Cinzia Patrono e Rosaria Di Napoli e dal carisma energico e davvero vitale di Rosanna Lovaglio.
Molti i curiosi attirati dalla finalità in controtendenza alla magrezza stereotipata dei concorsi di bellezza abituali, tenutosi a Monopoli, teatro anche di altre sfilate, come ha sottolineato l'Assessore Giuseppe Campanelli, vicesindaco.
"Spazio, dunque, alle taglie, senza seguire in maniera ferrea i canoni estetici", ha ripetuto il Principe David Vallarelli Braccio d'Oria, accompagnato dalla delicatissima Principessa Alessandra Rocca Padula, componenti, assieme a noi, della giuria.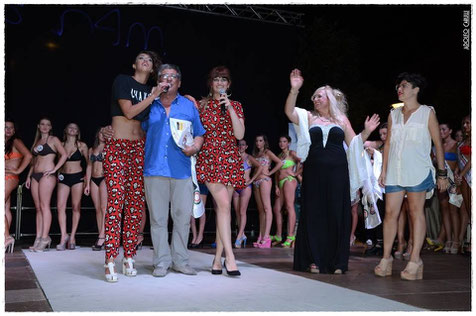 Parole chiave: personalità ed attenzione a se stesse. Queste le direttive suggerite dal concorso, coadiuvato egregiamente dall'hair stylist Silvia Palattella che ha saputo dare carattere alle partecipanti (ascoltandole molto), che terrà la finale nazionale a Cattolica, nonché si prepara alla realizzazione addirittura di un film sull'anoressia.
Il tutto supportato dalla presenza fattiva e discreta di Apulia Stars, l'agenzia pugliese che è riuscita a mantenere in piedi un'organizzazione notevole ed estremamente gentile.
Del resto, "la bellezza non è che il disvelamento di una tenebra cadente e della luce che ne è venuta fuori" (Alda Merini): è stato splendido riconoscere e premiare bellezze che con tanta grazia indossavano abiti 44 e che questa manifestazione ha saputo valorizzare, consentendo a tutte di splendere.

©Pitian per Because The Style