---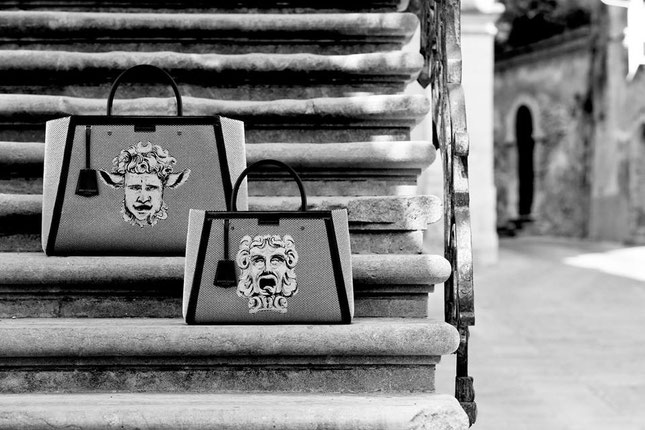 The fashion style will join the Milanese style on September 16 to go on stage, under the eyes of the experts and those who will delight own love for fashion, in numerous events that showcase the excellence of Made in Italy. So, a few days from the inauguration of the new collection of bags "Hybla" designed by Monya Grana, Because The Style met in a pleasant conversation, the designer of this luxury brand which comes with bags manufactured by craftsmen in workshops in Tuscany, in limited quantities with a strong inspiration and exaltation of Baroque art. The style, the Italian entrepreneurship and the famous gargoyles that adorn the sumptuous palaces of the south, which in this collection go beyond the Sicilianity embracing other cities dear to the designer for her personal life, are the topics of our conversation.
Il fashion style si unirà allo stile meneghino il prossimo 16 settembre per andare in scena, sotto gli occhi degli addetti ai lavori e di quanti vorranno deliziare il proprio amore per la moda, in numerosi eventi vetrina delle eccellenze del Made in Italy. Così, a pochi giorni dall'inaugurazione della nuova collezione di borse "Hybla" disegnate da Monya Grana, Because The Style ha incontrato in una piacevole conversazione la stilista di questo luxury brand che si presenta con borse prodotte artigianalmente in laboratori toscani, in quantitativi limitati con una forte ispirazione ed esaltazione dell'arte barocca.
Lo stile, l'imprenditorialità italiana e i famosi mascheroni che adornano i sontuosi palazzi del sud, dove in questa collezione vanno oltre la sicilianità abbracciando anche altre città care alla stilista per suo personale vissuto, sono i temi di questa nostra conversazione.
---
Classic Model Mascherone TAUR // Classic Model Mascherone LUK
---
A collection that draws heavily from her native Sicily of Monya Grana and fit well where the references to Turin and Lucca, what was the most inspired thing of these two cities?
"Turin and Lucca are been the two cities in which I found myself, with surprised, that wonderful Baroque art. Were they brought me back to my roots; them to reveal what was in reality the Baroque part of me everywhere, even far away from my homeland.
Una collezione che evoca fortemente la natia Sicilia di Monya Grana e dove ben si inseriscono i richiami a Torino e Lucca, cosa più l'ha ispirata di queste due città? 
"Torino e Lucca sono state le due città in cui ho, con sorpresa, ritrovato quella meravigliosa arte barocca. Sono state loro a riportarmi alle mie origini; loro a rivelarmi quanto in realtà il Barocco fosse parte di me ovunque, anche lontano dalla mia terra."
---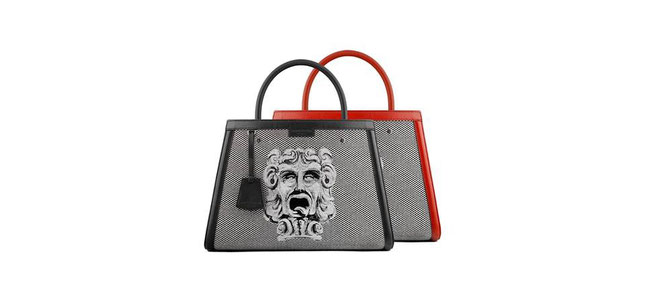 Italy abroad is a symbol of cultural beauty but also the culture of beauty, how to preserve the Made in Italy by Chinese invasions?
"The Chinese market, for several years, has taken over so irrepressible in our country. The crisis has also fueled this phenomenon, creating serious difficulties for the Made in Italy. This invasion is not easy to stem, but supported by the relevant authorities, enhancing the high quality of Italian products, also looking for opportunities in other world markets, it could cope and even appease this phenomenon."
L'Italia all'estero è simbolo di bellezza culturale ma anche di cultura della bellezza, come preservare il Made in Italy dalle invasioni cinesi?
"Il mercato cinese, da diversi anni, è subentrato in modo prorompente nel nostro paese. La crisi ha poi alimentato tale fenomeno, mettendo in seria difficoltà il Made in Italy. Arginare tale invasione non è semplice, ma coadiuvati dagli enti preposti, valorizzando l'alta qualità dei prodotti italiani, cercando anche sbocchi negli altri mercati mondiali, si potrebbe far fronte e addirittura placare questo fenomeno." 
---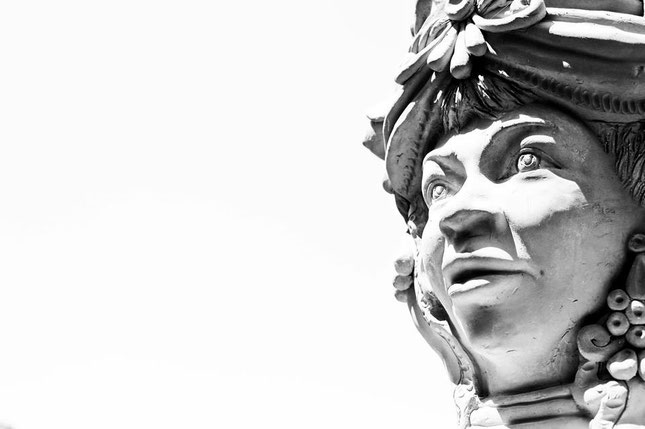 ---
What cloth cannot miss in the closet of a woman according to the stylist Monya Grana?
"Absolutely an unique piece, it's doesn't matter  if it's a cloth or an accessory, but something with which the woman feels valued, beautiful, elegant, sexy, star, important."
To see first-hand the creations, the appointment is Tuesday, September 16, 2014 from 9.30 to 16.00 at the showroom of Manuela Caminada, in Via Leopardi 2 in Milan. On this special occasion the baroque style of Monya Grana and the collection "Hybla" will cheer you up with a corner of typical Sicilian products. The goodness follows the style. Do not miss it. 
Quale capo non può mancare nell'armadio di una donna secondo la stilista Monya Grana?
"Assolutamente un pezzo unico, che sia un capo o un accessorio non importa, ma qualcosa con cui la donna si senta valorizzata, bella, elegante, sexy, protagonista, importante."
Per toccare con mano le creazioni, l'appuntamento è martedì 16 settembre 2014 dalle ore 9,30 alle 16,00 presso lo showroom di Manuela Caminada, in via Leopardi 2 a Milano. In questa speciale occasione lo stile barocco di Monya Grana e della collezione "Hybla" vi allieterà con un corner di prodotti tipici siciliani.
La bontà segue lo stile. Da non perdere. 
©Barbara per Because The Style
Photocredits
Sharing is caring !
---