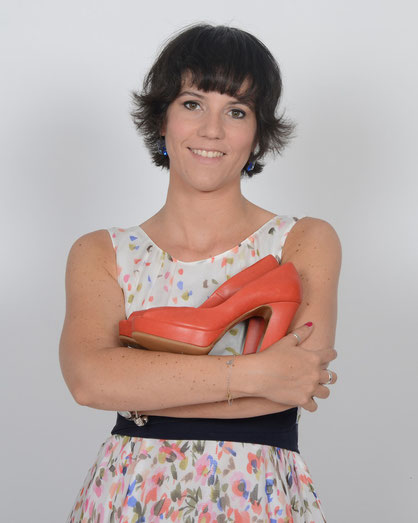 Here we are again ready to respond and propose "why" and our "because". This time we welcome on Because The Style to one of the most followed blogger in Italy: Anna Venere (Moda per Principianti), convinced that we must learn to look for the right outfit for our body.
Eccoci qui, nuovamente pronte a rispondere e proporre "perché". Questa volta diamo il benvenuto su Because The Style ad una delle blogger più seguite d'Italia: Anna Venere di Moda per Principianti, convinta che dobbiamo imparare a cercare il vestito giusto per noi.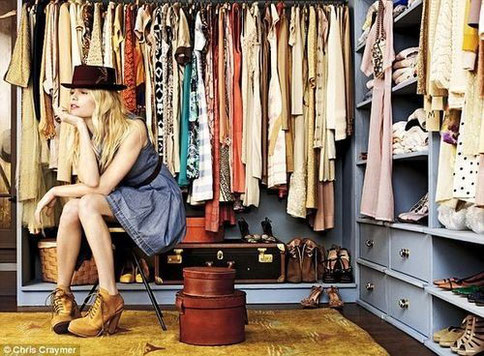 Do you know love at first sight? That unreasonable moment of madness when you want someone (or something) at all costs, without a reason to fight back?
This often is what happens with clothes: we want a dress, because we saw it in a magazine or worn by a friend or because lights in the shop window lit up it in a magical way. We would like to have it in hand and we already imagine wearing that dress, safer, stronger, prettier and maybe even leaner.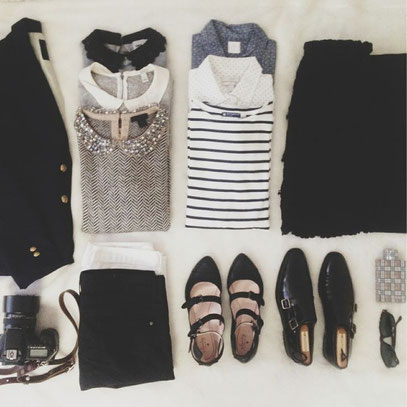 Too bad then, when we wear it, we realize that the result doesn't match with our mental image, the dress pulls behind, remains empty on the back, the shoulder pads fall off and it gives us the same color when we've a fever at 38. It's the wrong dress, but at the moment we don't know it, we look at our behind and we hate it, wanting to be smaller, even flat because the dress must falls like on the manikin. We observe our belly, protruding imperceptibly, but emphasized by stretched tissue, we make ourselves feel guilty because we're not registered in a gym and because we're not doing enough to for our body that isn't sufficiently good to be lean and toned to be worthy for our dreams dress.

We want to change our bodies, bones, the breast and constitution for four pieces of cloth, in the mistaken idea that if we were all pretty skinny dress would become.
All of this contempt for ourselves, when we could enough choose the right dress, perhaps with the flared skirt and the tighter bodice and perhaps a more suitable color to our complexion.
To change clothes, to change direction of our desires and to abandon the wrong clothes, that make us feel bad, looks like a surrender, a defeat, but every woman, also thin and beautiful, has some clothes that become and others not, and this isn't certainly a guilt.
What I do on my blog, through the study of body's shapes, is to bring every woman to her right dress, and to love and accept her body as it is.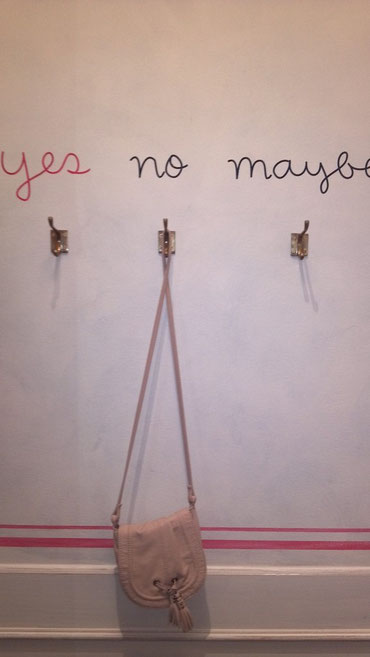 PERCHÉ NON È IL CORPO AD ESSERE SBAGLIATO MA IL VESTITO
Avete presente il colpo di fulmine? Quell'attimo di irragionevole follia in cui desiderate qualcuno (o qualcosa) a tutti i costi, senza che la ragione abbia alcun modo di controbattere?
Spesso con i vestiti succede proprio questo, desideriamo un abito, perché l'abbiamo visto su una rivista, indosso ad un'amica o perché in vetrina le luci lo illuminavano in modo magico. Desideriamo averlo in mano e già ci immaginiamo con indosso quell'abito, più sicure, più forti, più belle e magari addirittura più magre.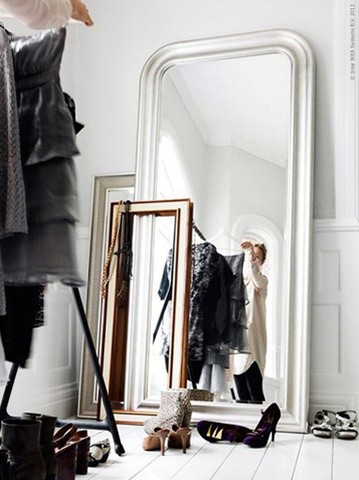 Peccato che poi, nel momento in cui lo indossiamo, ci rendiamo conto che il risultato non ha nulla in comune con la nostra immagine mentale, l'abito tira sul sedere, resta vuoto sulla schiena, le spalline cadono e ci conferisce lo stesso colorito che assumiamo quando abbiamo la febbre a 38. È l'abito sbagliato, ma noi lì per lì non lo sappiamo, iniziamo a guardare il nostro sedere ed odiarlo, desiderando che sia più piccolo, addirittura piatto perché l'abito ci cada come al manichino. Osserviamo la nostra pancia, che sporge impercettibilmente, ma che il tessuto teso enfatizza e ci colpevolizziamo per non esserci iscritte in palestra, non aver fatto abbastanza perché il nostro corpo fosse sufficientemente magro tonico e bello per essere degno dell'abito dei nostri sogni. Desideriamo modificare il nostro corpo, le sue ossa, il seno e la costituzione per quattro pezzi di stoffa, nell'errata idea che se fossimo abbastanza magre ogni abito ci donerebbe.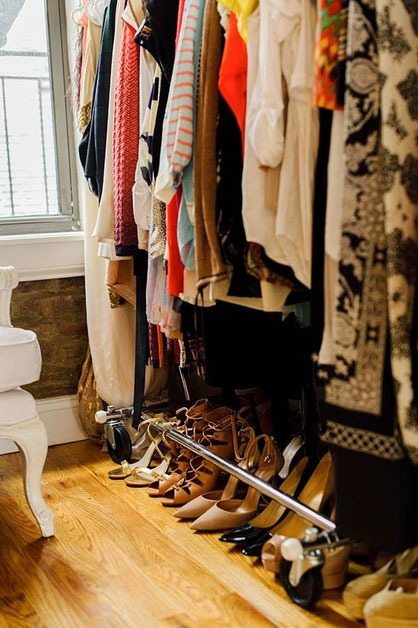 Tutto questo disprezzo verso noi stesse quando sarebbe invece bastato scegliere l'abito giusto, magari con la gonna svasata e il corpetto più stretto e magari di un colore più adatto alla nostra carnagione.
Cambiare abito, cambiare direzione ai nostri desideri ed abbandonare gli abiti sbagliati, che ci fanno sentire sbagliate, sembra una rinuncia, una sconfitta, ma ogni donna, per quando magra e bella sia, ha alcuni abiti che le donano ed altri che non le donano, e questo certo non è una colpa.
Quello che faccio sul mio blog, attraverso lo studio delle Forme del Corpo, è proprio riportare ogni donna al suo abito giusto, e ad amare ed accettare il suo corpo, così com'è.

©Anna Venere per Because The Style
Photocredits