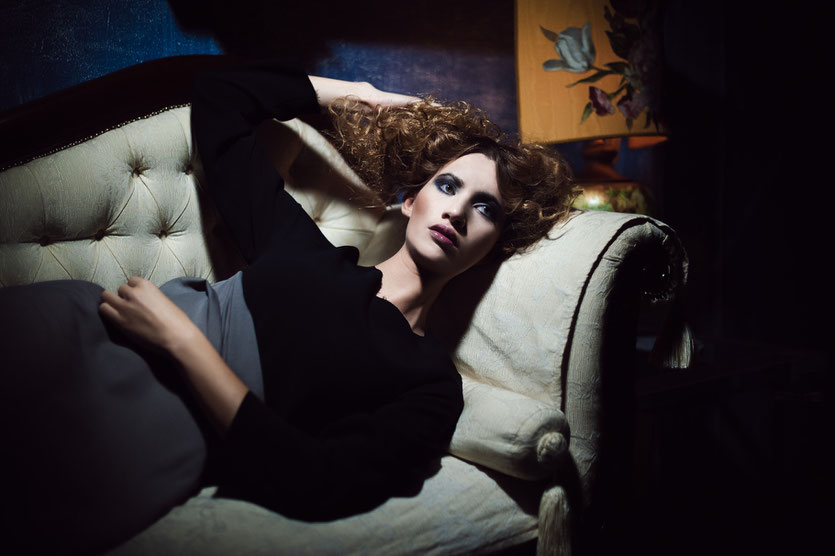 "Hair is the first thing. And teeth the second. Hair and teeth. A man who has these two things, has everything". And if a myth as James Brown said so, we can believe it.
Hair has a strong influence not only on the face but also on the presence / general presentation of a person, enormously contributing to give the classic "first impression" and revealing an opportunity to express character or to decorate with some delicious clip or particular bright, denoting self-care.

"I capelli sono la prima cosa. E denti la seconda. Capelli e denti. Un uomo che ha queste due cose, ha tutto". E se lo diceva un mito come James Brown c'è da crederci. I capelli incidono fortemente non solo sul viso ma sulla presenza/presentazione generale di una persona, contribuendo enormemente a dare la classica "prima impressione" ma anche rivelandosi un'occasione per esprimere il proprio carattere o per decorarsi con qualche delizioso fermaglio o particolare luminoso che denota cura di sé.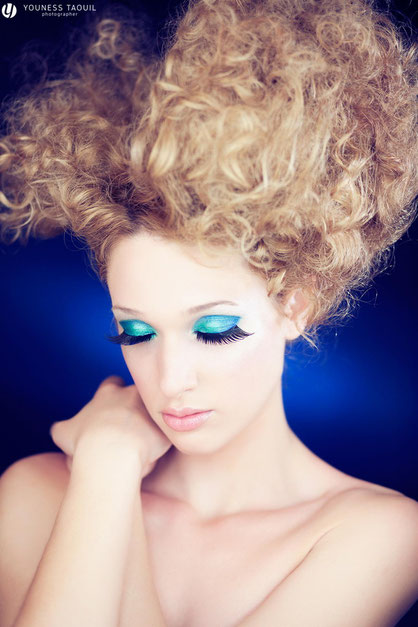 But if we're talking about character, we'll surely find a young hairstylist in Bari, Silvia Palattella, who overwhelms all that comes in her path with those blue eyes and a smile that make you feel at ease and heard. Because women must be listened, since the small details of their femininity, sometimes misunderstood, sometimes exasperated.
Ma se di carattere parliamo, sicuramente ne troviamo in una giovane hairstylist barese, Silvia Palattella, che travolge chiunque capiti sul suo cammino con questi occhi cerulei ed un sorriso che ti fanno sentire a tuo agio ma soprattutto ascoltata. Perché le donne vanno ascoltate, dato che dai piccoli particolari emergono nella loro femminilità, a volte incompresa, altre volte esasperata.

That's why we rely on hairstylist, because she listens, interprets and with her inspiration materializes an idea, including look, plates, underwires and sympathy, accompanied by a good dose of humility, that never hurts.
Silvia Palattella is young but already President of the category hairstyle and appearance of the Municipal Center of Bari, she studies faces and trends, ready to get involved and also careful to understand the customer's possibility in difficult times.
In a relatively short time and after several courses (she never ceases to follow them) the passion for fashion has conquered her. She will not stop: it is her style code and she doesn't stay still or repetitive.
"The most dangerous thing to do is to stand still". William S. Burroughs was right.

Ecco perché ci si affida all'hairstylist, perché ascolta, interpreta e col suo estro materializza un'idea, tra ciocche, piastre, ferretti e la simpatia che, accompagnata da una buona dose di umiltà, non guasta mai.
Giovane ma già Presidente della categoria acconciatura ed estetica del Centro Comunale di Bari, studiosa dei visi e delle tendenze, pronta a mettersi in gioco e attenta anche a capire le possibilità di una cliente nei momenti difficili.
In relativamente poco tempo e dopo numerosi corsi che non smette di seguire, la passione per la moda l'ha conquistata. E non si fermerà: è il suo stile non rimanere ferma o essere ripetitiva.
"La cosa più pericolosa da fare è rimanere immobili". William S. Burroughs aveva ragione.

Photocredits
©Pitian per Because The Style

Sharing is caring!