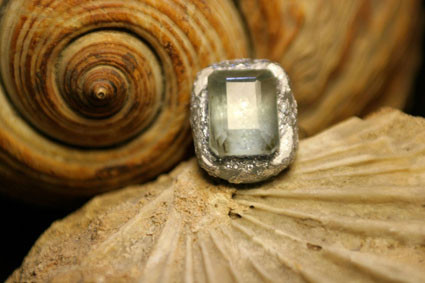 What would be a jewel without a, rather THE person wearing it? What makes the colour of gems so bright and charming unless the watching eye, the cutting hand and the mind who decides how to set it? Stones and metal are frozen but the energy of a special designer is able to contextualize them and to adapt to a life as unnatural for them as traditionally obvious for human beings: jewels.

Cosa sarebbe un gioiello senza una, anzi LA, persona ad indossarlo? Cosa rende così intenso ed affascinante il colore delle gemme se non l'occhio che lo guarda, la mano che lo taglia e la mente che decide come incastonarlo? Pietre e metalli sono ghiacciati ma l'energia di un designer speciale riesce a contestualizzarli e ad adattarli ad una vita tanto innaturale per loro quanto per gli esseri umani tradizionalmente ovvia: i gioielli.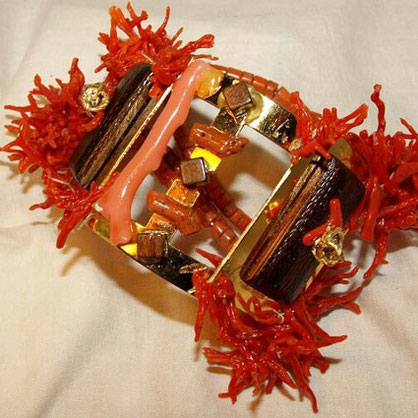 In this way half between nature and fantasy, balance and creativity, good taste and glare Maria Milici proceeds with her brand Marlì gioielli and proposes a voyage in the Parisian art nouveau with Etruscan intrusions to reveal that "the jewel is not only an accessory but is itself a treasure chest in which everyone stores the core of one's own personality: the energy of the person is indeed that which brings to life the jewel".

In questo mondo a metà tra natura e fantasia, equilibrio e creatività, buon gusto e appariscenza si muove Maria Milici che col suo brand Marlì Gioielli ci propone un viaggio nello stile liberty parigino con incursioni etrusche per dimostrare che "il gioiello non è solo un accessorio ma è esso stesso uno scrigno in cui ciascuno deposita il fulcro della sua personalità: è infatti l'energia della persona che vivifica il gioiello".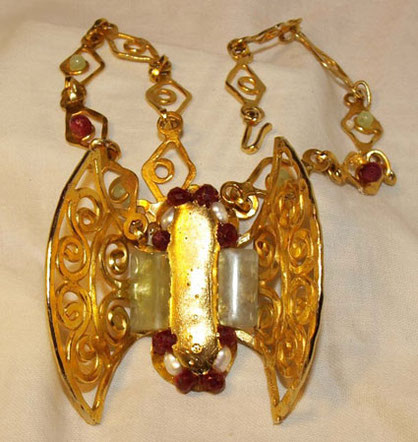 A tornado of ideas which runs among sculpture, painting and decoration  cutting out spaces as silent as prestigious like the care of the jewels of "Cavalleria Rusticana", the  famous Mascagni's opera at the well-known Petruzzelli Theatre in Bari.

Un tornado di idee che corre tra scultura, pittura e decorazione, ritagliandosi spazi tanto silenziosi quanto prestigiosi come la cura dei gioielli di "Cavalleria rusticana", nota opera di Mascagni, rappresentata presso il celebre Teatro Petruzzelli di Bari.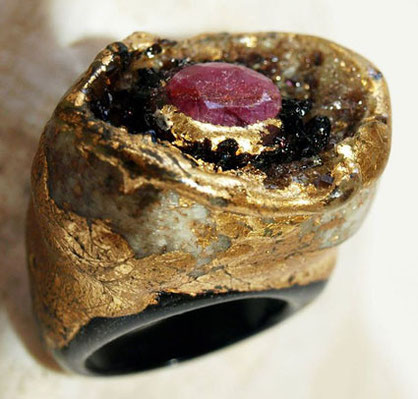 Glares, colours, different materials seem to calcify on jewels which you cannot differently imagine from how the artist decided to compose them in a swirl of thoughts which takes away as her cerulean  eyes and her frank smile, as women who choose to wear few but unique jewels, because made by the designer, as who from a detail  let imagine a part of oneself.

Riflessi, colori, materiali diversi sembrano incrostarsi su gioielli che non riesci a immaginare diversamente da come l'artista ha deciso di comporli, in un vortice di pensieri che porta lontano, come i suoi occhi cerulei ed il suo sorriso schietto, come le donne che scelgono di indossare pochi gioielli ma tutti unici, perché realizzati da un designer, come chi da un particolare fa intravedere un pezzo di sé.
Photocredits
 ©Pitian per Because The Style