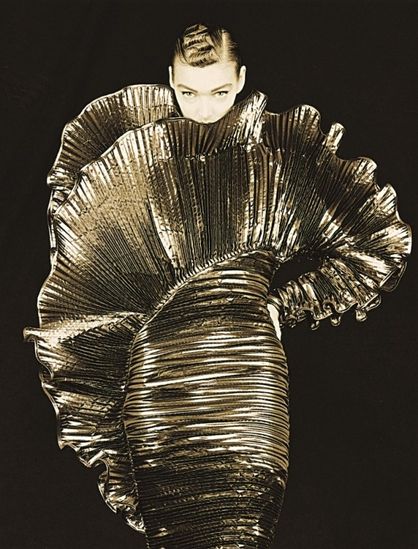 "The woman is in the first place, in the time of childhood, the mother, the mother who is a dress, a skirt between folds and we took refuge there when children, to seek a warm corner where fall asleep".
Alain-Fournier

There are particular objects in clothing and accessories for women, with attractive movement, that's impossible you don't look them: earrings that give light and try to charm and then those skirts with the characteristic "plissé" radiate the air with perfect geometry.
Contemporaneous Caryatids anything but motionless: immobility would keep them smooth and fluid, women wear from antiquity plissé dresses, just think of the Egyptians and the Greeks, precisely which inspired Mariano Fortuny's Delphos tunic, patent '900.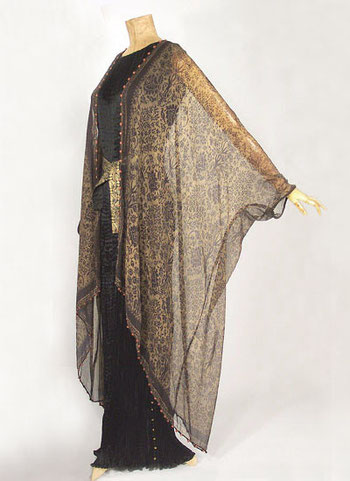 PERCHÉ LE PIEGHE SONO IL RIFUGIO DELLO STILE

"La donna è in primo luogo, al tempo dell'infanzia, la madre, la madre che è una veste, una gonna tra le cui pieghe ci siamo rifugiati da bambini, per cercarvi un angolo caldo dove addormentarci".
Alain-Fournier
Esistono degli oggetti particolari, dal movimento attraente, impossibili da non guardare fra gli abiti e gli accessori femminili: orecchini pendenti che danno luce e cercano di ammaliare e poi quelle gonne che quando hanno la caratteristica lavorazione plissè irradiano di geometrie perfette l'aria.
Cariatidi contemporanee tutt'altro che immobili ma che l'immobilità renderebbe liscissime e fluide, le donne indossano dall'antichità abiti plissettati, basti pensare agli egizi e appunto ai greci a cui si ispirò Mariano Fortuny per la tunica Delphos, brevetto del '900 inoltrato ormai.

With time no one designer seems to have withstood the mysterious charm of the folds, revisiting them in a personal way and combine them on a palette of colors also very bright and expanding them not only the famous long dresses.

Nel tempo nessuno stilista sembra aver resistito al fascino misterioso delle pieghe, rivisitandole in modo personale e declinandole su una palette di colori anche molti accesi ed espandendo il plissè non solo agli abiti lunghi.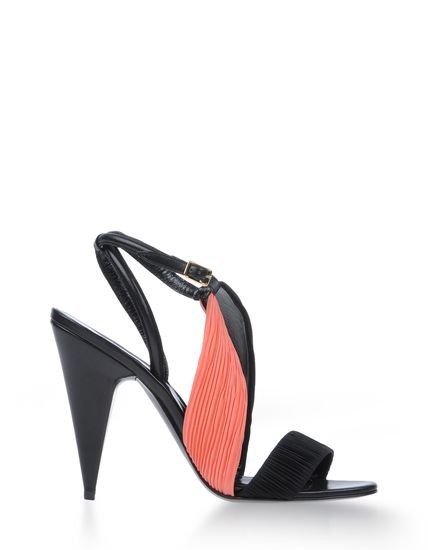 Here's our small selection, ranging from clothes kept in museums to the most recent proposals.

Ecco una nostra piccola selezione che va dagli abiti conservati nei musei alle proposte più recenti.

©Pitian per Because The Style

Photocredits

Sharing is caring!