---
День в Милaне на борту' новой машина, Смарт открывaя места больше модный в теме вуинтaж стаил организован для меня мегзин Венити Фер италию.
My 2015 has started in a special way that I will remember for a lot of time... 

 PERCHÈ UNA GIORNATA DEDICATA INTERAMENTE  A ME A MILANO.
---
Non so voi, ma il mio 2015 è iniziato in modo speciale e che ricorderò per un bel po' di tempo… 

It,s 18:00 in Rome and the day is coming to end. From the window I watch the sunset on the sea, the warm colors that expand in the sky make it looks like a painting. When I receive a message It brings me back down to earth, ready to start a daydream.
"Hi Barbara, how are you? See you tomorrow! A kiss."
Sono le ore diciotto di una giornata romana che sta per volgere al termine. Dalla finestra osservo il mare al tramonto, i colori caldi che si espandono nel cielo lo fanno sembrare ad un dipinto. Quando al cellulare arriva un messaggio ritorno con i piedi per terra pronta per addentrarmi in un altro sogno, questa volta ad occhi aperti.
"Barbara, come stai? Ci vediamo domani! Un bacio."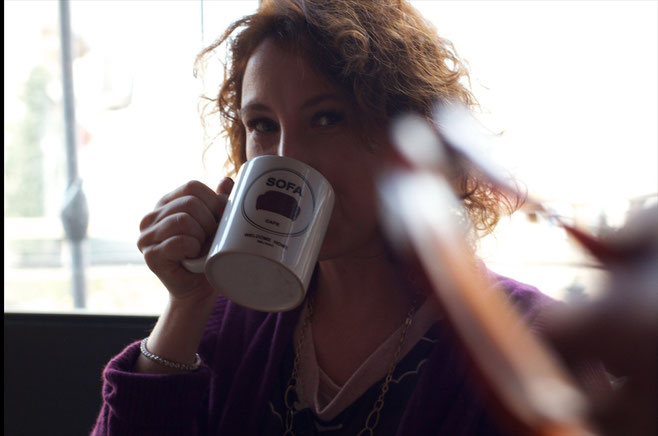 The day before, the production assistant, a pretty and careful girl, make sure that everything is ok. She checks I'm ready for my next super day that Vanity Fair magazine organized for me, in order to try the new Smart forfour. I do not know yet what to expect, but I see the ticket that will bring me to Milan and this makes me happy.
Next morning Rome is shrouded by an unusual cold. I take with me on the train a copy of Vanity Fair, the weekly magazine I love since its debut, and with great joy I find a little surprise, my name is reported as one of the coming soon videostories.
"It's a dream!" I exclaim softly.
In few hours I arrive in Milan, almost a homecoming for me that from Piedmont are now itinerant in Italy. I'm really happy, even if already I don't know anything about the surprise. This will be a easy day for me, as for a long time did not happen, for this reason it's already a win.
E' l'assistente alla produzione, che carina ed attenta come nei giorni precedenti i preparativi, si accerta che tutto è a posto e io sia pronta per la mia super giornata che il magazine Vanity Fair ha organizzato per me, a bordo della nuova Smart forfour la mattina seguente. Non so bene ancora cosa mi attenderà, osservo il biglietto che mi porterà a Milano e sono felice.
Dodici ore dopo Roma è avvolta da un'insolito freddo. In treno a tenermi compagnia c'è l'inseparabile copia di Vanity Fair, settimanale che amo dal suo esordio e con molta gioia trovo una piccola sorpresa, il mio nome è presentato ai lettori in attesa della mia video-storia che sto per girare. "Sto vivendo un sogno!" esclamo sottovoce.
Qualche ora dopo arrivo a Milano, quasi un ritorno a casa per me che dal Piemonte sono oramai girovaga per l'Italia. Sono felice già prima ancora di vedere la sorpresa, una giornata senza dover pensare ad impegni ed appuntamenti come da tanto non accadeva, è già questo un premio.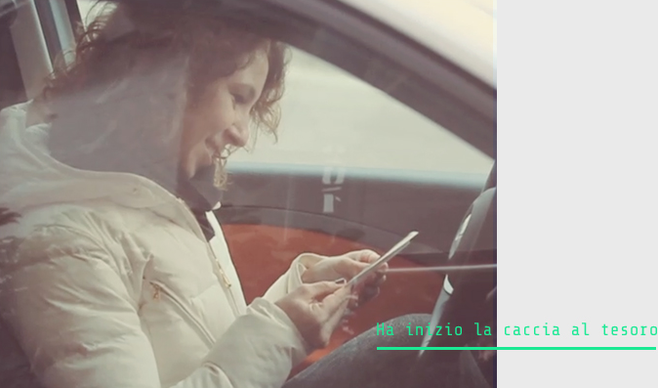 The Smart car I'll drive during the day is waiting for me just outside the station, ready to be started and drive me in a treasure hunt around the city. The first address I have to reach is a vintage cameras' store. Here it is the link that will bring me to the shops that I always loved so much, considering my great passion for retro.
After a morning break in a coffee house along the Navigli, sitting on comfortable sofas and old style armchairs, the day goes on bringing me in a real temple of vintage. A store full of clothes from the most famous designers and accessories that made the history of fashion. Here I have the opportunity to observe the beautiful red jacket of sequins from Gucci, that Chiara Ferragni, a top fashion blogger, dressed during Milan Fashion Week in September 2014, being portrayed together with the famous designer Roberto Cavalli. Bu the afternoon is still full of surprises. A young promising photographer and a model are waiting me on the second floor of the shop, to start a photo shooting, where I will personally supervise the styling during the shooting.
La Smart che mi accompagnerà durante questa giornata è lì che mi aspetta fuori dalla stazione, pronta per essere accesa e condurmi in una caccia al tesoro in giro per la città. Il primo indirizzo da raggiungere è un negozio di macchine fotografiche vintage. Ecco svelato il filo conduttore che mi porterà in negozi che ho amato molto, vista la mia passione per tutto ciò che è retrò.
Dopo una pausa di metà mattina in un locale sui Navigli, con accoglienti divani e poltrone old style, la giornata continua in un vero e proprio tempio del vintage, un negozio con abiti delle più famose griffe ed accessori che hanno fatto la storia della moda. Ho potuto osservare da vicino la stupenda giacca rossa di pailletes firmata Gucci, indossata dalla top fashion blogger Chiara Ferragni, ritratta in molti scatti insieme allo stilista Roberto Cavalli, durante la settimana della moda milanese nel settembre 2014.. Non è tutto, infatti, il pomeriggio è ancora ricco di sorprese. Ad aspettarmi al secondo piano di Vintage delirium una giovane e promettente fotografa con una modella per uno shooting fotografico, dove ho personalmente curato lo styling durante gli scatti.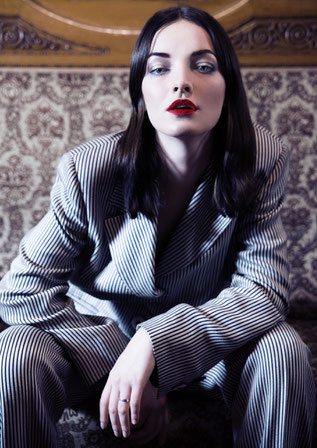 The new Smart four-door, I have driven during the filming, is a city car for dynamic  women who have to move for short but periodic trips in the city. It's a car where comfort is combined with attention to details typical of the German brand. My car was white with orange interiors. A really stylish car!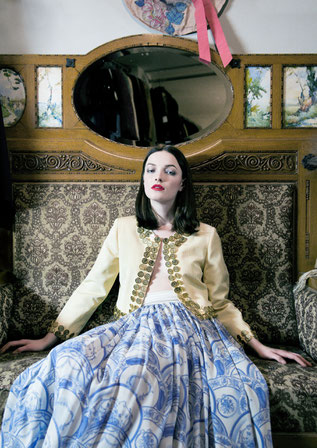 La nuova Smart quattro porte che ho avuto modo di guidare durante le riprese è una city car adatta alle donne dinamiche che devono fare brevi ma continui spostamenti in città, un'auto dove la praticità si unisce alla cura dei dettagli tipici del brand tedesco. La mia era bianca con interni arancioni, un'auto davvero stilosa!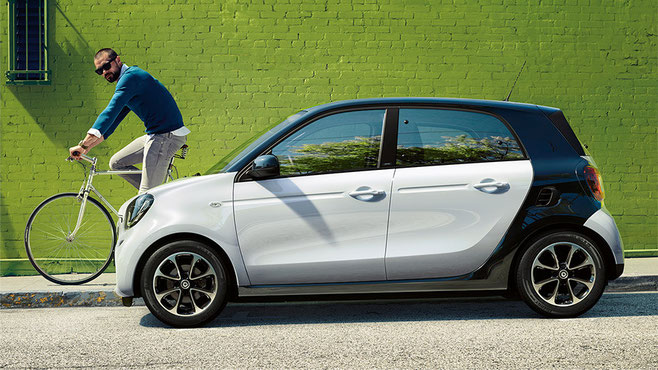 Many shots and a video depicting this pleasant day, whose message is addressed to women, caring ourself, knowing cut out some time for us, so as to restart with more momentum in our daily lives.
Molti scatti ed un video ritraggono questa piacevole giornata, il cui messaggio è rivolto alle donne, ovvero vogliamoci bene, sapendo ritagliare qualche ora per noi stesse in modo da ripartire con più slancio nella nostra quotidianità.