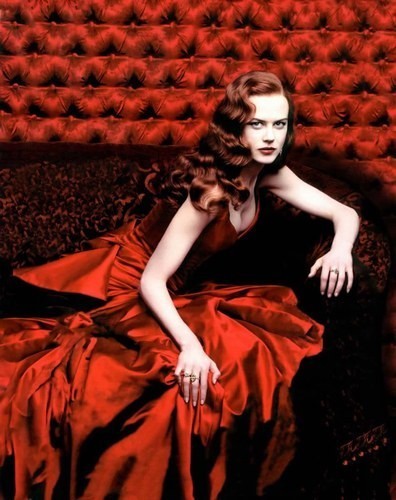 Красный цвет указывает опасность но также, по мнению некоторых исследований, "опасных женщин". Красный цвет отличный средство сообщеняи конечно тот цвет который соблазнял разных стилистов.
Red indicates the danger but also dangerous women.
Just last year the University of Rochester, Trnava and the Slovak Academy of Sciences reiterated that women dressed in red are seen as a sexual threat, so other women, to their view, tend to protect their partners.
We've heard so much about red colour: love, passion (we come out of a Valentine's day: you cannot see more red!), and even the Pantone color year is red, called Marsala specifically.
PERCHÉ LE DONNE IN ROSSO SONO PERICOLOSE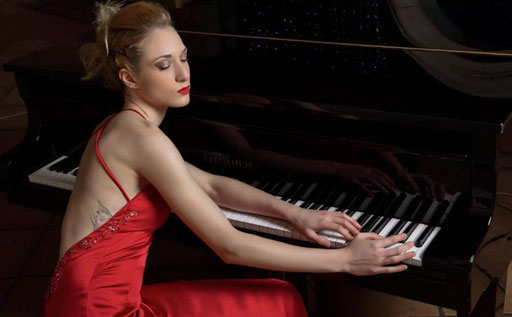 Il rosso è un colore che indica il pericolo ma anche le donne pericolose. Università di Rochester, di Trnava e Accademia di Scienze slovacca proprio l'anno scorso ribadivano che le donne vestite di rosso sono viste come una minaccia sessuale, tanto che le altre donne, alla loro vista, tendono a proteggere il proprio compagno.
È stato decisamente detto di tutto sul rosso: amore, passione (veniamo fuori da un S. Valentino che più rosso non si può) e anche il colore Pantone di quest'anno è un rosso, Marsala nello specifico.

---
---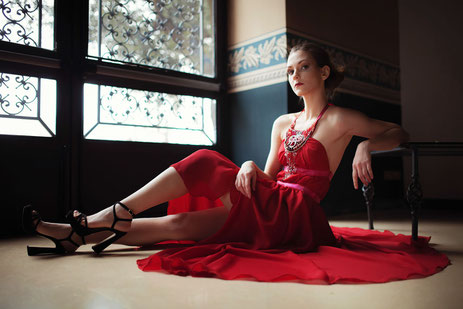 Red is a great vehicle for communication and it is certainly the color that has seduced many designers, putting them to the test. Since red "invades" eyes, it's easy to fall into excess or create an unhappy combination. Besides, who says that the use of red is a women's prerogative? The wool retro Gucci blazer, in fact, was one of the man must-have winter 2014.
Here are some well researched and very chic recent clothes selected by us!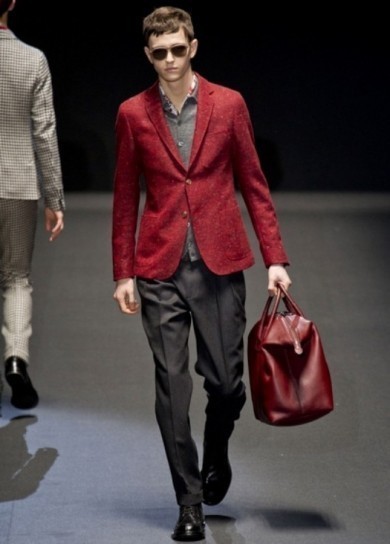 Il rosso è un ottimo veicolo di comunicazione ed è sicuramente quel colore che ha sedotto vari stilisti, mettendoli al contempo alla prova. Perché il rosso "invade" l'occhio ed è facile cadere nell'eccesso o dar vita ad un abbinamento infelice. E poi, chi dice che l'uso del rosso sia prerogativa solo femminile? La giacca in lana dal gusto retrò di Gucci, infatti, è stata tra i must have uomo dell'inverno 2014.
Ecco alcuni recentissimi abiti da noi selezionati che abbiamo trovato ben studiati e molto chic!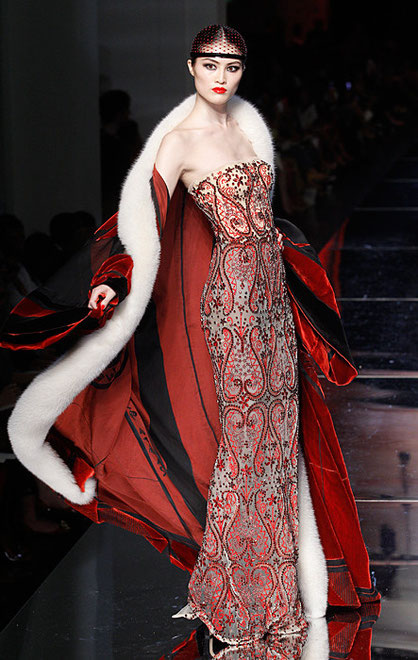 Only one less recent and not entirely but so iconic by Gaultier FW 2012/2013!
Solo uno meno recente e non interamente rosso ma iconico di Gaultier Autunno Inverno 2012/2013!