PERCHÉ UN RAGAZZO ALLO ZOO FINISCE IN UN TUBO
April 1975: Bill Gates creates the Microsoft Corporation. April 2005:, the website Youtube allows video sharing on the network, loading the first video, titled "Me at the zoo".
The birth of personal computer has revolutionized our lives from top to bottom.
Today, in fact, we cannot help but having one in our house, especially for the fact that many people use it for work. But confess it, not only for work: recreation, various research (even the most absurd), social networks, online games, shopping. Sometimes even a second virtual life runs parallel to the "other one".
With the commercialization of operating systems increasingly efficient and modern, a lot of personal computer's companies has decided, to increase the sale of their products, to establish a predominantly economic relationship with the same Microsoft: sales of personal computer or tablet tripled.
The new generations were born in the full development of the technology: from 6 years old, children already know how to surf internet or watch videos on YouTube, now really an integral part of everyday life, with billions of visitors who can establish the success of completely unknown person with only views.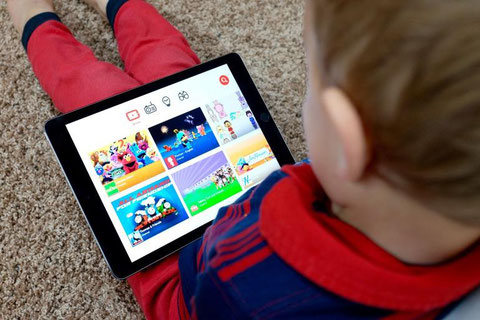 Aprile 1975: Bill Gates crea la Microsoft Corporation. Aprile 2005: Youtube, il sito web che permette la condivisione di video in rete, carica il primo video, intitolato "Me at the zoo".
La nascita dei personal computer ha rivoluzionato le nostre vite da cima a fondo. Oggi, infatti, non possiamo più fare a meno di averne uno in casa, soprattutto per il fatto che moltissime persone lo utilizzano per lavorare. Ma confessiamolo, non solo: svago, ricerche di varia natura (anche le più assurde), social network, giochi online, acquisti. Talvolta pure una seconda vita virtuale che corre parallelamente all'"altra".
Con la commercializzazione di sistemi operativi sempre più efficienti e moderni, molte case produttrici di personal computer hanno deciso, per aumentare la vendita dei loro prodotti, d'instaurare un rapporto prevalentemente economico con la Microsoft stessa, infatti, le vendite di personal computer o di tablet sono triplicate. Le nuove generazioni sono quelle nate nel pieno sviluppo della tecnologia, infatti, già dai 6 anni sanno navigare in internet o guardare video su YouTube che davvero è ora parte integrante della quotidianità, con miliardi di visitatori che possono sancire il successo di un emerito sconosciuto solo con le visualizzazioni.

©Monica Caldarola & Pitian per Because The Style

Photocredits
Sharing is caring!