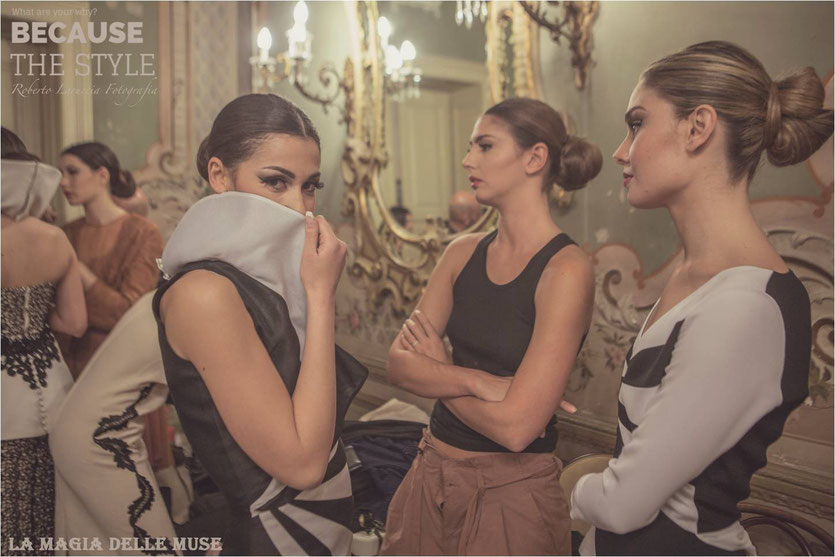 PERCHÉ IL PASSATO, IL PRESENTE E IL FUTURO POSSONO INCONTRARSI

 ПОЧЕМУ НАСТОЯЩЩИЙ, ПРОШЛИЫЙИ И БУДУЩИЙ МОГУТ ВСТРЕТИТЬСЯ
Магия муз опять сбылас в удивительном зале Союзa Клуба рядом с обманчивым Пэтруццэлли Театром  в Бари ( на юге Италии). Событие  которое базироваеться на итальянской моде и красотé.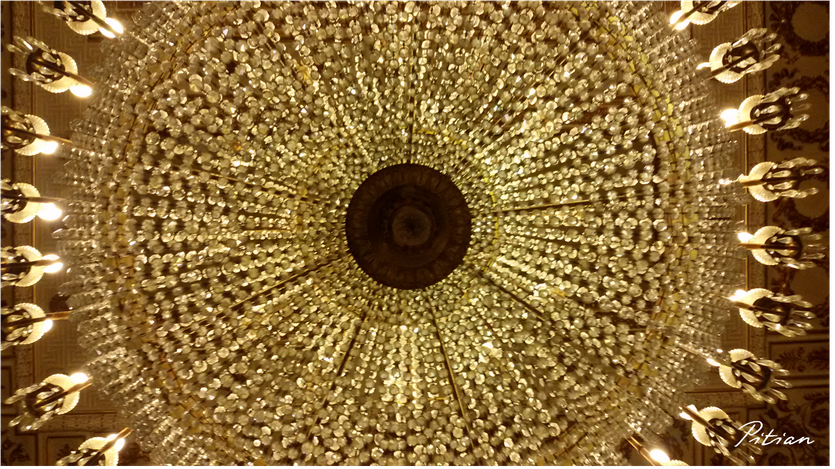 THE PAST

Time flies, that's true, but it sometimes stops. It expands itself reaching future with its roots and then holed up in youth, to seek refuge, to search for the future that has not yet. The past was here, in the Hall of the Muses of the Club "Circolo Unione", in the prestigious Petruzzelli Theatre of Bari (South of Italy), surrounded by baroque gold, multiplied by mirrors in a historical location: "Fashion is culture", the President of the Club Giacomo Tomasicchio immediately tells us.
IL PASSATO

Il tempo fugge, è vero, ma talvolta si ferma. E si espande raggiungendo il presente di cui costituisce le radici e poi si rintana nella gioventù, per cercare rifugio, per cercare il futuro che ancora non è.
Il passato era qui nella Sala delle Muse del Circolo Unione del prestigioso Teatro Petruzzelli di Bari, avvolto dall'oro barocco e moltiplicato dagli specchi presenti in una location storica: "La moda è cultura" ci dice immediatamente il Presidente del Circolo Unione Giacomo Tomasicchio.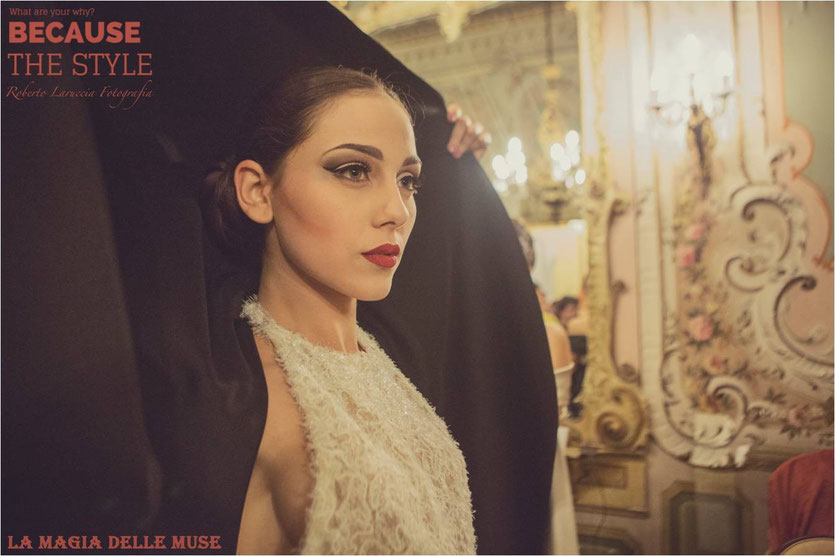 THE PRESENT

The rich stuccos of the hall saw, during the event "The magic of the Muses" contemporary talents (we already met some of them) who, supported by shining atmosphere, by compact hairstyles with touches minimal chic/retrò by Michele Palmisano, by makeup designed to square millimeter of Pablo Gil Cagnè who defined traits of the feminine sensuality, pull clothes from effects strongly three-dimensional.
Carlo Alberto Terranova suggested again some clothes we already appreciates last year, maintaining the aim of wearable and exaltation of dress construction.
Showy but never intrusive,  colorful without excess: these were jewels by Mimmo Burdi, unique pieces made of gold, pearls and gemstones.

IL PRESENTE

I ricchi stucchi della Sala hanno visto durante l'evento "La magia delle Muse" del 2 maggio talenti contemporanei (alcuni dei quali da noi già precedentemente incontrati) che, supportati da un'atmosfera raggiante, dalle acconciature compatte con tocchi minimal chic/retrò di Michele Palmisano, dal trucco studiato al millimetro quadrato di Pablo Gil Cagnè che definisce i tratti dell'essenza femminile della sensualità, fanno sfilare abiti dagli effetti fortemente tridimensionali.
Carlo Alberto Terranova ripropone alcune creazioni che abbiamo già avuto modo di apprezzare, continuando a mantenere l'obiettivo dell'indossabilità e dell'esaltazione della costruzione dell'abito stesso.
Vistosi ma mai invadenti, colorati ma sempre senza eccessi, i gioielli di Mimmo Burdi, pezzi unici realizzati in oro, perle e pietre preziose.
THE FUTURE

Even with a particular palette of colors, the Accademia Sitam deployed his team of young designers with a collection rather demanding and with a tissue that didn't certainly make their job easy: not a tsarina, but a majestic woman, who knows what she wants and knows how to get it immediately. Theme of collection were the polymer corn's buckles, an eco-biological material to be environmentally friendly. Because future thinking about future.
The tight-knit and effectual duo Carmen Martorana and Roberto Guarducci directed the event, among the pleasant interludes of +39Ensemble (these musicians graced the evening with valid arrangements of famous musical works), established and awarded the Muse of the Year prize to the journalist, model and actress Daniela Mazzacane. She worn a black dress but there is no way to damage the sweetness of her ways, particularly moved.
A second edition that already lays the foundation for the future one of 2016.
"I believe in muses. I have a immense affection for my guests nightly. I treat them as special guests" (Antonio Tabucchi).
IL FUTURO

Seppur con una palette di colori particolari, l'Accademia Sitam schiera la sua squadra di giovani che ha dato vita ad una collezione piuttosto impegnativa e con un tessuto che non ha certamente reso semplice il loro lavoro: non una zarina, ma una donna maestosa, che sa ciò che vuole e sa ottenerlo subito. Filo conduttore le fibbie in polimero di mais, materiale eco-biologico per rispettare l'ambiente. Perché il futuro pensa al futuro.
A tirare le fila ancora una volta l'affiatato ed efficace duo Carmen Martorana e Roberto Guarducci che, tra i gradevoli intermezzi di +39 Ensamble che ha allietato la serata con validi arrangiamenti di celebri opere musicali, hanno istituito ed assegnato il Premio Musa dell'Anno alla giornalista, modella e attrice Daniela Mazzacane, il cui abito scuro non ha minimamente intaccato la dolcezza dei suoi modi, particolarmente commossi.
Una seconda edizione che già getta le basi per la futura del 2016.
"Credo nelle muse. Ho un immenso affetto per i miei ospiti notturni. Li tratto come ospiti di riguardo" (Antonio Tabucchi).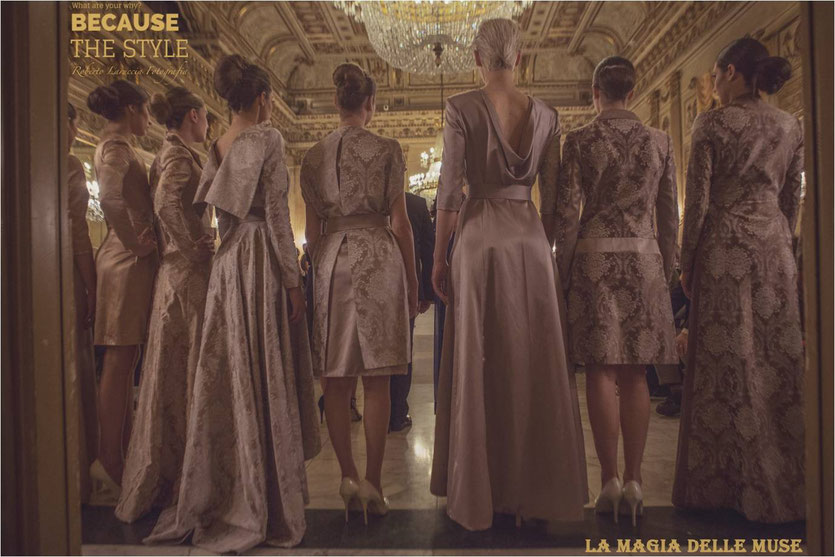 Photocredits
Roberto Laruccia
Pitian with her phone!
Sharing is caring!