PERCHÉ NON C'È SCAMPO AI MESSAGGI
ПОЧЕМУ' НЕ СПАСЕНИЯ ОТ СООБЩЕНИЙ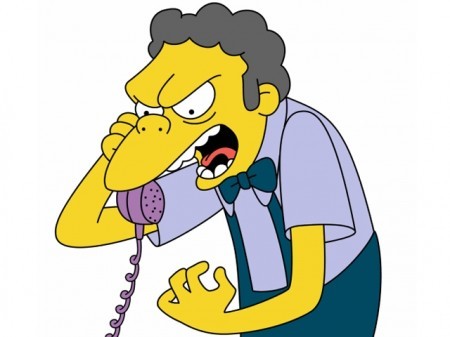 Are you looking for a way out from mobile messaging app groups without sounding unpleasant, surly, arrears, anti-social? Usually everything starts with groups of elementary school, middle and high schools mate. Questions burst in the first ten days, about work, private life, passions of others. Everything is interspersed with nostalgic memories about events between desks and a speedy revision to verify the number of alive teachers. A promise torn to group members related to an improbable and utterly embarrassing reunion in pizzeria. Run out of personal curiosity, sent photos to judge current improvements and deteriorations in the hope that the "beautiful of the class" is now a neglected woman, with wrinkles and cellulite, finally the group is silent. They duck out with all kind of excuses: lost phones, bothered wives or husbands by ringing at all hours, working problems, sudden travel. But when you are convinced about getting rid of some pitfalls, you come unconsciously engulfed in messaging group created by kindergarten's mother who attends their child. This time the private life isn't discussed: we confront about topics such as the color of flowers to give to the teacher at the end of year, the store in which to open the list for a birthday's child and about other issues that require more or less civil consultations. A daily ordeal, a set of written messages, with voice, integrated emoticons compulsively sent and one hope: something capable of inhibiting all groups existing on mobile messaging app that makes life easier!

---
Вы хотите отделяться от группов мобильной сообщения не казаясь антипачными, нестоворчными, отсталными, антисоциальными? Обычно это начинается с группами шлкольный таварищей  a потом ети ежедневные муки нам глотают сообщений и имтикон

---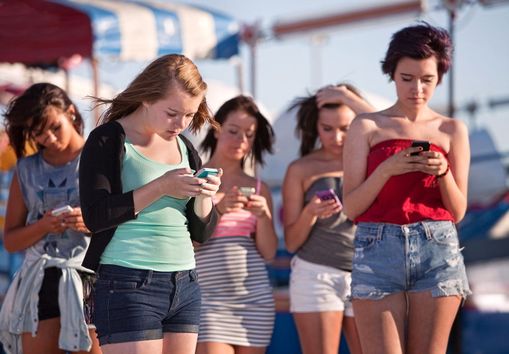 Siete alla ricerca di un modo per uscire dai gruppi di messaggistica mobile  senza sembrare antipatici, scorbutici, arretrati, antisociali? Solitamente tutto ha inizio con i gruppi dei compagni delle scuole elementari, medie e superiori. Domande a raffica, nei primi dieci giorni, sul lavoro, la vita privata, le altrui passioni. Il tutto intervallato da nostalgici ricordi di episodi avvenuti fra i banchi e un celere ripasso per verificare il numero di maestre e professori viventi e di quelli passati a miglior vita. Una promessa strappata ai membri del gruppo relativa a un'improbabile e quanto mai imbarazzante rimpatriata in pizzeria. Esaurite le curiosità personali, inviate le foto attuali per giudicare miglioramenti e peggioramenti altrui, nella speranza che la più bella della classe sia diventata una donna trascurata, con rughe e cellulite, finalmente il gruppo tace. Tutti si defilano adducendo scuse di ogni tipo: cellulari persi, mogli o mariti infastiditi dagli squilli a tutte le ore, problematiche lavorative, viaggi improvvisi. Ma quando si è convinti di essersi liberati da certe insidie, ecco che si viene inconsciamente fagocitati nel gruppo di messaggi creato dalle mamme dell'asilo che frequenta il proprio pargolo. Questa volta non è il privato a essere oggetto di discussione: ci si confronta su argomenti quali il colore dei fiori da regalare alla maestra a fine anno, il negozio in cui aprire la lista per il bimbo di turno che festeggia il compleanno e altre questioni che richiedono consultazioni e uno scambio di opinioni più o meno civile. Un supplizio giornaliero, un insieme di messaggi scritti e vocali, integrati da emoticon inviati in modo compulsivo ed un'unica speranza: qualcosa capace di inibire tutti i gruppi esistenti di messaggistica mobile che ci faciliti la vita!

©Rita Forlenza per Because The Style

Photocredits
Sharing is caring!