PERCHÉ INGRID BERGMAN È SEMPRE NEI NOSTRI CUORI

Зачем Ингрид Бэргман всегдà в наших сердцах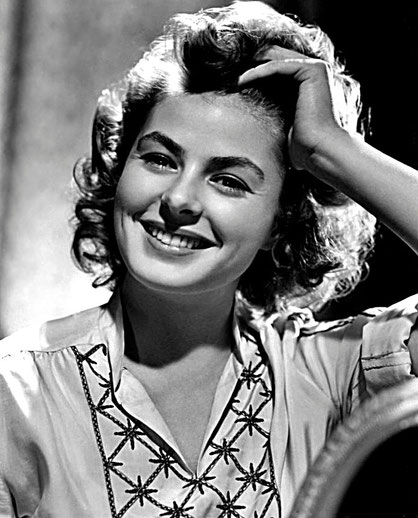 1915: annus terribilis because Europe is involved in a conflict which is later seen probably as the bloodiest, but at the same time annus fertilis because so many artists were born in these twelve months of one century ago.
At the end of August, to be clear on 29, a great diva of last century was born in Stockholm: Ingrid Bergman.
1915: annus terribilis perché vede l'Europa coinvolta in uno conflitto rivelatosi poi forse tra i più sanguinari ma nello stesso tempo annus fertilis perché tanti artisti sono nati in questi dodici mesi di un secolo fa.
A fine agosto, il 29 per la precisione, nasceva a Stoccolma una grande diva del secolo passato, Ingrid Bergman.

1915: ужасный год потому что в Европе разазилась страшную войну очень кровожадную, но oдновременно также положительный год потому что родились многие артисты, из которых, в Стокгольме большая актриса прошлого века, Ингрид Бергман.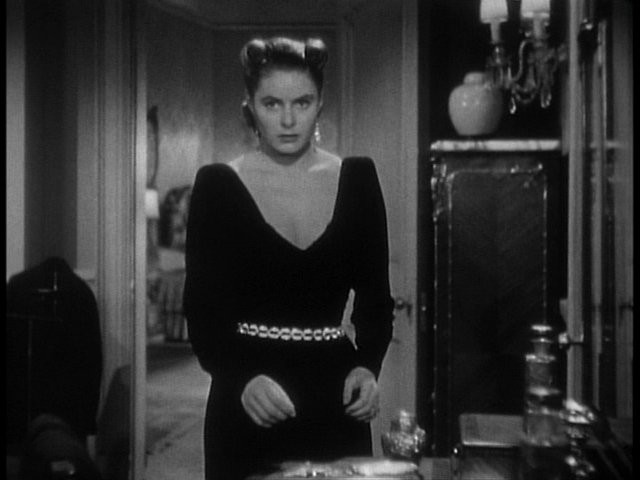 Tall, frosty, Ingrid arrives at Hollywood in 1939 and reaches success with the film "Intermezzo".
Very soon she became a  first level star and player of choice in the refined thriller film by Alfred Hitchcock, by the way, she is distinguished for a certain detachment from mondan life because too Nordic.
The turning point of her life occurs when, at the culmination of her celebrity and just over her fourth nomination at Academy award for "Joan of Arc" (1948) alas a flop at box office, Ingrid comes to Italy, conquered by director Roberto Rossellini. The stormy relationship takes to the actress three children and six movies not so loved by audience. She is fourty when she plays "Anastasia" but her charm is still the same.
She passes her last decades of her life in Europe dedicating herself to family and to sporadic performances not as a main character.
In 1978 she plays for Ingmar Bergman in "Autumn sonata" and she obtains her seventh nomination at Academy Award. She is more than sixty and life gave and took a lot from her but Ingrid still is a charming woman, because she is always in our hearts.

Alta, algida, Ingrid arriva a Hollywood nel 1939 e ottiene successo con il film "Intermezzo".
Diventata ben presto una star di primo piano e interprete di elezione nei  raffinati thriller di Alfred Hitchcock, tuttavia si distingue per un certo distacco dalla vita mondana perché troppo nordica.
La svolta della sua vita accade quando, proprio all'apice della celebrità e reduce dalla quarta nomination all'Oscar per "Giovanna d'Arco" (1948) ahimè fiasco al botteghino, Ingrid si reca in Italia, conquistata dal regista Roberto Rossellini.
La tempestosa relazione porta all'attrice tre figli e sei film non particolarmente amati dal pubblico.
Quando finisce l'amore con Rossellini Ingrid riallaccia i rapporti con gli Stati Uniti.
Ha quarant'anni quando interpreta "Anastasia" ma il suo fascino è sempre immutato.
Trascorre gli ultimi decenni della sua vita in Europa dedicandosi alla famiglia e a sporadiche interpretazioni non da protagonista.
Nel 1978 recita per Ingmar Bergman in "Sinfonia d'autunno" e ottiene la settima nomination all'Oscar . Ha più di sessant'anni e la vita ha dato e ha preso molto da lei ma Ingrid rimane sempre una donna di fascino, ecco perché è sempre nei nostri cuori.

©Francesca Barile per Because The Style
Photocredits
Sharing is caring!