PERCHÉ GINA È ANCORA LA DONNA PIÙ BELLA DEL MONDO

Зачем Джина Лоллобриджида ещё самая красивая женщина в мире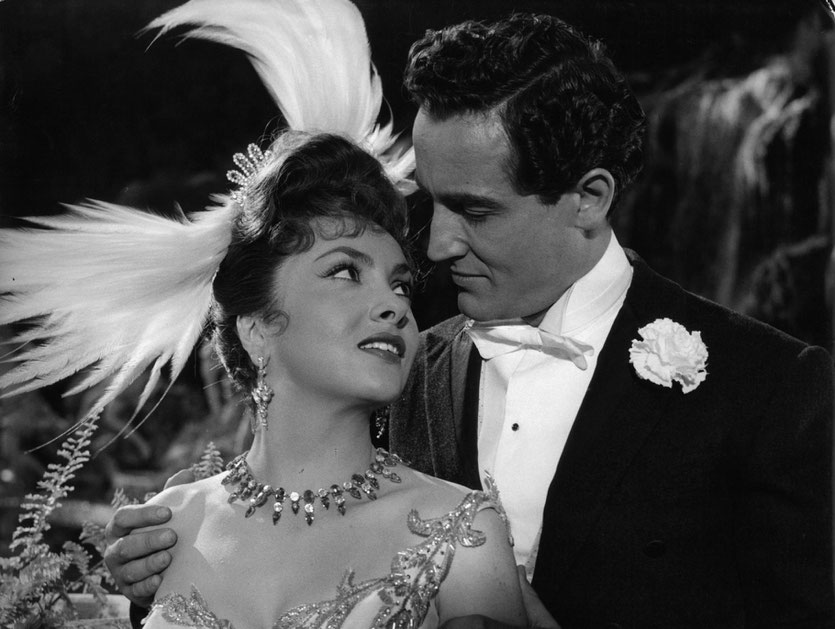 Born on July 1927, is already at 88 springs, Gina Lollobrigida, former student at the Art School and former student of lyrical singing, she takes part to miss Italia contest in 1946 but she is defeated by the frostier Lucia Bosé.
"Miss Italia" a 1950 film takes however luck to young Gina launching her in the cinema world.
The role which consecrates her is that of Bersagliera, poor but beautiful girl in "Bread, love and dreams", masterpiece of pink neorealism (1953). Already a diva, near to Vittorio Gassman, plays as Lina Cavalieri, lyrical singer of the first years of XX century, where she can sing.
The 1955 film is "Beautiful but dangereous" (in Italian version: "The most beautiful woman of the world").

Nata nel luglio 1927, ormai giunta a 88 primavere, Gina Lollobrigida, ex studentessa del liceo artistico e con alle spalle studi da cantante lirica, partecipa a Miss Italia nel 1946 ma è "battuta" da Lucia Bosé, più algida.
Ma "Miss Italia", film del 1950, porta comunque bene alla giovane Gina, lanciandola nel mondo del cinema.
Il ruolo che la consacra  è quello della bersagliera, ragazza povera ma bellissima nel film "Pane,amore e fantasia", capolavoro del neorealismo rosa (1953).
Ormai diva, accanto a Vittorio Gassman, interpreta Lina Cavalieri, cantante lirica dei primi del Novecento, cantando persino. Il film del 1955 si intitola "La donna più bella del mondo".

Джина Лоллобриджида родилась в 1927 году', она снимает в 1955 году' фильм "Самой красивой женщиной в мире. "Всегда' она икона красоты' и соперница Софии Лорена, сегодния она' показывается действительно очаровательная.

True or false, her rivality with Sophia Loren divides Italy and world.
Gina is surely a typical Mediterranean beauty: black haired, big dark eyes, pale skin, middle height and  shapely.
Abroad she becomes the symbol of the beautiful Italian woman and her American movies have a good success.
At forty, in the Seventies, she conquers children playing the Pinocchio fairy in the Comencini work and starts to dedicate herself with value to photography.
She  rarely appears to public, always flawless with her long dresses and gloves with the typical old times ladies charm, suspended in a magic world untouched by the passing of the Years, because Gina is still the most beautiful woman of the world.

Vera o falsa, la sua rivalità con Sophia Loren divide Italia e mondo.
Gina è sicuramente una tipica bellezza mediterranea: bruna, grandi occhi scuri, carnagione chiara, altezza media e formosa.
All'estero diventa il simbolo della bella italiana e i suoi film americani riscuotono un certo successo.
Quarantenne, negli anni Settanta, conquista i bambini diventando la fatina di Pinocchio nell'omonimo lavoro di Luigi Comencini e inizia a dedicarsi con valenza alla fotografia.
Appare in pubblico a piccole dosi, sempre impeccabile, fasciata in abiti lunghi e guantata con quello charme delle signore d'altri tempi, sospese in un mondo magico intaccato dal passare degli anni, perché Gina è ancora la donna più bella del mondo.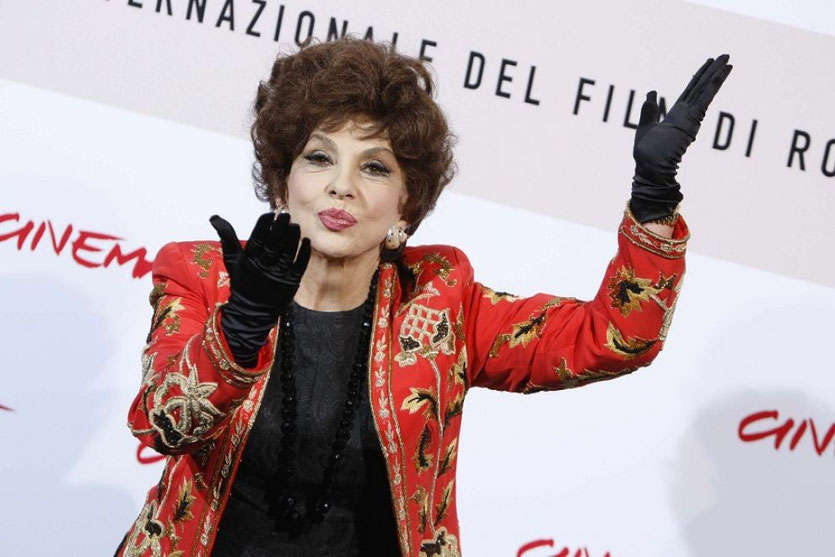 ©Francesca Barile per Because The Style

Photocredits
Sharing is caring!