PERCHÉ RE ARTÙ È PASSATO DALLA TOSCANA
ЗАЧЕМ КОРОЛЬ АРТУ ПОШЕЛ B ТОСКАНУ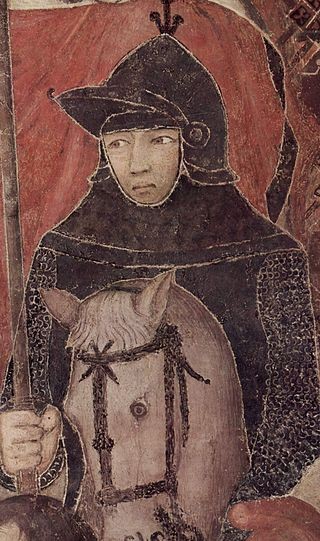 Between history and legend, between wizards and witches, the story of King Arthur and the Knights of the Round Table allowed to materialize the imagination in the famous sword Excalibur. Well! Let's talk! Okay that imagination has no limits, it's fine to believe in Merlin, in the Morgana's illusions, but that someone took the trouble to stick a sword in the stone to wait another person (not crazy) pulled off it a day, so…it leaves me stunned. However without crossing the English Channel, near Siena, in an forgotten and deconsecrated Abbey in Chiusdino, there is a sword: some joker jabbed into the rock and we can see the hilt and the handle, too.
Perhaps did King Arthur with his Geneva on honeymoon came in the Bel Paese? But instead to stick swords everywhere, couldn't you  enjoy the Versilia scenery, dear Arthur? In reality, the story of this sword has nothing to do with the Breton cycle but revolves around the figure of Galgano who, after a life of debauchery, had a vision of Michael the Archangel, the same as Monte Sant'Angelo in Apulia (perhaps he was also on holiday in Tuscany…), and he was converted and became a knight.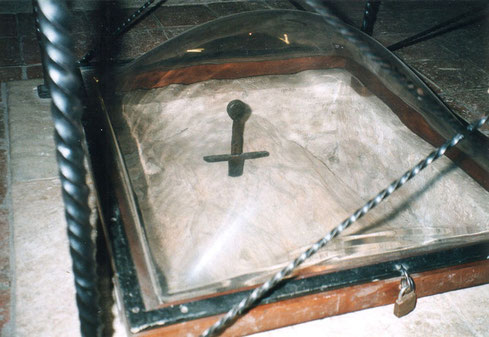 Tra storia e leggenda, tra maghi e fattucchiere, la storia di Re Artù e i cavalieri della tavola Rotonda ha permesso alla fantasia di concretizzarsi nella famosa spada Exalibur. Beh! Parliamone! Va bene che la fantasia non ha limiti, va bene credere in mago Merlino, nelle illusioni di Morgana ma che qualcuno si sia preso l'incarico di conficcare una spada nella roccia e aspettare che qualcun altro sano di mente la estraesse un bel giorno, mi lascia basito. Comunque senza oltrepassare la Manica forse qualcuno non sa che in provincia di Siena, in un'abbazia dimenticata e sconsacrata, nel comune di Chiusdino esiste una spada, che qualche buontempone ha conficcato nella roccia e della quale si vedono l'elsa e il manico.
Ma per caso re Artù con la sua Ginevra in viaggio di nozze è venuto nel Bel Paese? Ma anziché conficcare spade in ogni dove, caro Artù, non ti potevi godere i paesaggi della Versilia? Non si sa. In realtà la storia di questa spada non ha nulla a che vedere con il ciclo bretone ma ruota intorno alla figura di un personaggio, Galgano, che dopo una vita di dissolutezze, ha la visione dell'Arcangelo Michele, lo stesso di Monte Sant'Angelo in Puglia che forse era in vacanza anche Lui in Toscana, e si converte e diventa cavaliere.

---
Также в Италии (в киуздино, на тоскане) есть шпага в скале' но это не восходит к королю Арту', конечно же к историю превращения после распутную жизни, Архангелем Михаилем.

---
As a sign of his decision Galgano jabbed - I do not know how! - his sword in the stone and what it flowed, a sort of cross symbol, worshiped until his death.
Everyone who decides to visit to this Abbey have to know something else: you had to be lucky enough to draw the sword, choose the name you want to be remembered in the future history and especially the geometric shape to achieve the table: stop with the round table (that is a problem to find tablecloths so large), choose it rectangular, increase the number of knights (because 13 at the table brings bad), keeping an eye on your Ginevra so (perhaps) you don't risk your wife will betray you with the first knight who makes sheep's eyes.

Come segno della sua decisione conficca - non so come! - la sua spada nella roccia e quello che ne fuoriusciva, una sorta di simbolo della croce, lo adorò fino alla sua morte. Dunque, l'Italia è un paese ricco di storia, di poeti, santi e navigatori, paese della buona cucina e del bel mare ma anche di questi posti curiosi che la rendono unica e straordinariamente affascinante.
Chiunque decida di fare visita a questa abbazia sappia a che cosa va incontro: doveste avere la fortuna di estrarre la spada, decidete il nome con cui vorrete essere ricordati nella storia futura e soprattutto di quale forma geometrica far realizzare il tavolo: basta con la tavola rotonda che poi è un problema trovare le tovaglie cosi grandi, sceglietela rettangolare, aumentate il numero dei cavalieri perché 13 a tavola porta male e tenete d'occhio la vostra Ginevra, cosi non rischiate (forse) che vostra moglie vi cornifichi col primo cavaliere che le fa gli occhi dolci.