PERCHÉ L'ESTATE PIÙ RAINBOW È STATA IN PUGLIA

ЗАЧЕМ САМОЕ РЕИНБОВ ЛЕТО БЫЛ НА АПУЛИИ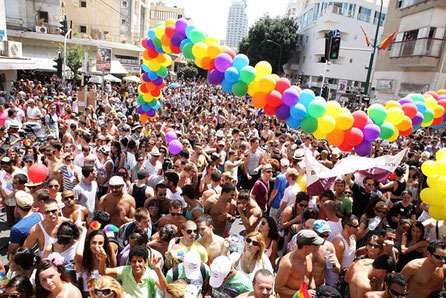 Come to love in Apulia, Apulia, Apulia, to paraphrase the singer Caparezza from Molfetta. Come and ask for equal rights in the Italian rainbow place, according to the amount of events LGBTI organized. Not only in the blue painted blue, not only the green of the turnip tops or the blond wheat fields and Loredana Lecciso, Puglia from Gargano to Salento, via Bari, scoops colors. Summer with more shades of always began on July 4 with the Apulia Pride, with a parade that had the contours of a peaceful invasion of the city of Foggia. Thousands have been invited by a hashtag that has had a surprising success for the same organizing associations, the re-signification of a saying annoying as when you lose the sign of Scotch tape: from the unpleasant "Fuggi da Foggia" (flee from Foggia) to the proud #fuggiafoggia (flee to Foggia).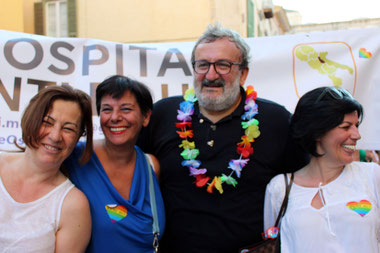 Vieni ad amare in Puglia, Puglia, Puglia, per parafrasare Caparezza da Molfetta. Vieni a chiedere diritti uguali nel posto che, stando alla quantità di manifestazioni LGBTI organizzate, è il più rainbow d'Italia. Non solo nel blu dipinto di blu, non solo il verde delle cime di rapa o il biondo dei campi di grano e di Loredana Lecciso, la Puglia dal Gargano al Salento, passando per la Terra di Bari, fa incetta di colori. L'estate con più sfumature di sempre è cominciata il 4 luglio con il Puglia Pride, con la sfilata che ha avuto i contorni di una pacifica invasione della città di Foggia. In migliaia sono stati invitati da un hashtag che ha avuto un successo sorprendente per le stesse associazioni organizzatrici, la ri-significazione di un detto fastidioso come quando perdi il segno dello scotch: dall'antipatico fuggi da foggia all'orgoglioso #fuggiafoggia.

Тысячи людей нa Апулии Праид в Фоджи, НочьТаранты которая выбирает как симбол реинбов знамю и третье издание Радуги Ночи в Пескичи: самое крашеное это был на Апулии.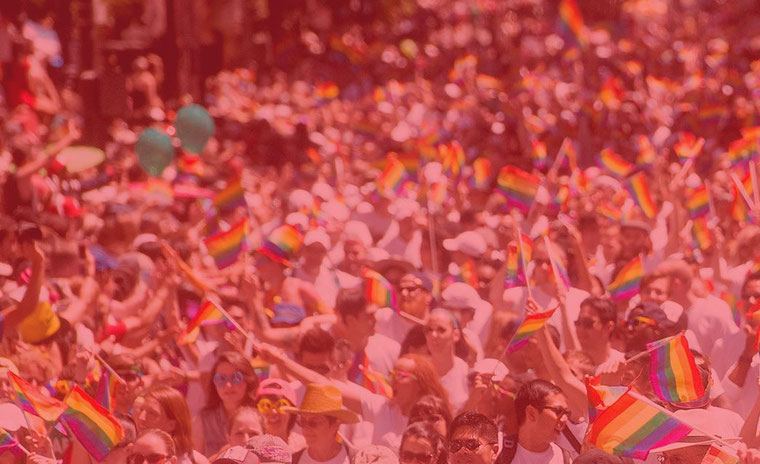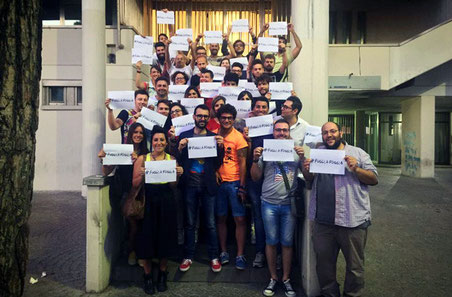 Winning. And the photos all over the world with people smiling with the signboard #fuggiafoggia and the thousands in the square are the proof. But after Foggia also the most awaited event and knew of Apulia, The Night of Taranta in Melpignano adopts six-color flag as a graphic symbol of the official web page, in favor of civil rights for all and all still not guaranteed in Italy. The last event in chronological order, on August 25, was the third edition of the Night Rainbow in the square of Peschici where Vladimir Luxuria presented the book by Francesca Vecchioni. The writer, the daughter of such a father, told of his coming out of lesbian woman and of her motherhood. Precious moments of discussion and information, first hand stories against a new subculture - at times worrisome, at times ridiculous - the hoax link, the instrumentalization of the fears and the ignorance's legitimacy, that with the non-existent Gender Theory has its highest expression. Puglia is in addition to being the land of love, a land of love. Equal for all.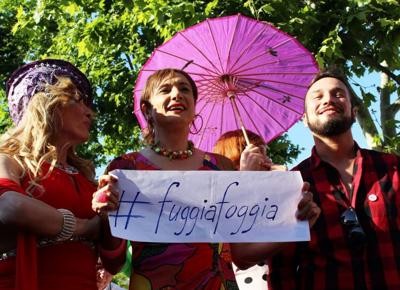 Vincente. E le foto da tutto il mondo con gente sorridente e il cartello #fuggiafoggia e le migliaia in piazza ne sono la dimostrazione. Ma dopo Foggia anche l'evento più atteso e conosciuto di Puglia, La Notte della Taranta di Melpignano adotta la bandiera dei sei colori come simbolo grafico della pagina web ufficiale, in favore dei diritti civili per tutte e tutti ancora non garantiti in Italia. L'ultima manifestazione in ordine cronologico, il 25 agosto, è stata la terza edizione della Notte Arcobaleno in piazza a Peschici dove Vladimir Luxuria ha presentato il libro di Francesca Vecchioni. La scrittrice, figlia di cotanto padre, ha raccontato del suo coming out di donna lesbica e della sua maternità. Preziosi momenti di confronto e informazione, di storie di prima mano contro una nuova subcultura - a tratti preoccupante a tratti ridicola - del link bufala, della strumentalizzazione delle paure e della legittimazione dell'ignoranza, che con la inesistente Teoria Gender ha la sua massima espressione. La Puglia oltre ad essere terra d'amare è terra d'amore. Uguale per tutti.

©Luigi Cielo Lioce per Because The Style
Photocredits