PERCHÉ  LA GRAZIA VA PREMIATA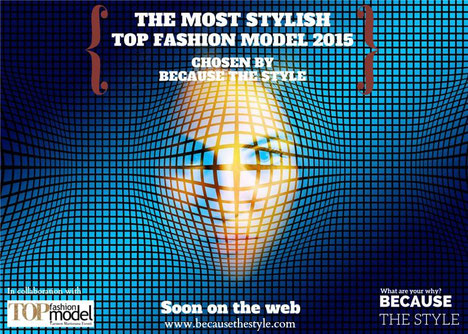 Let's start. "An adventurer is one who makes adventures happen", Guy Debord.
On September 27, prizes will be conferred in Apulia during the Italian final of the new Fashion Award "Top Fashion Model" (organization by Carmen Martorana Events and artistic direction by Roberto Guarducci): this contest is a professional master and we will participate as media partner, also giving a specific prize (we show the award paque with a little click done "on the fly").
The relevant patronages: the Metropolitan City of Bari, City of Giovinazzo, National Chamber of Young Fashion Designer, Academy of Fine Arts of Bari, in collaboration with the Association of Hoteliers Restaurateurs Traders of Giovinazzo.
With pleasure we write fascinating creations of the designers present, showing in photos and with our live on Facebook.
The stylish model chosen by Because The Style will be protagonist in one of our next shooting. The criterion? "The grace, even more beautiful than beauty", Jean de La Fontaine docet.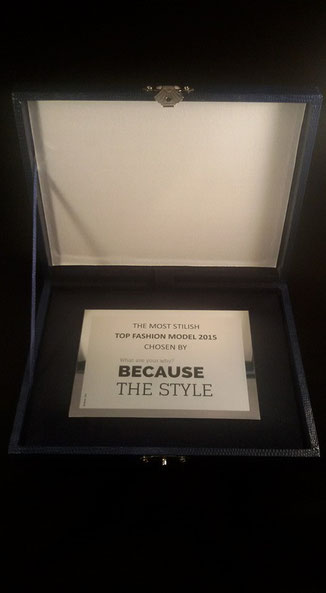 Partiamo. "Un avventuriero è colui che fa sì che un'avventura accada", Guy Debord.
Domenica 27 settembre si terrà in Puglia la finale del nuovo Fashion Award "Top Fashion Model" (organizzazione della Carmen Martorana Eventi e direzione artistica di Roberto Guarducci): un concorso che è un vero e proprio master professionale a cui abbiamo voluto partecipare come media partner, conferendo anche un premio specifico, di cui vi mostriamo un piccolo scatto fatto al volo.
Significativi i patrocini: Città Metropolitana di Bari, Comune di Giovinazzo, Camera Nazionale Giovani Fashion Designer, Accademia di Belle Arti di Bari, in collaborazione con l'Associazione Ristoratori Albergatori Commercianti Giovinazzo.
Affascinanti le creazioni dei designer presenti di cui con piacere scriveremo, mostrandovele anche in foto e con il nostro live su Facebook.
La modella da noi premiata sarà la protagonista di uno dei nostri prossimi shooting. Il criterio? "La grazia, più bella ancora che la bellezza", Jean de La Fontaine docet.

©Pitian per Because The Style