PERCHÉ L'AMORE PUOI CATTURARLO
ЗАЧЕМ  ЛЮБОВЬ ТЫ МОЖЕШЬ СКВАТИТЬ ЕЕ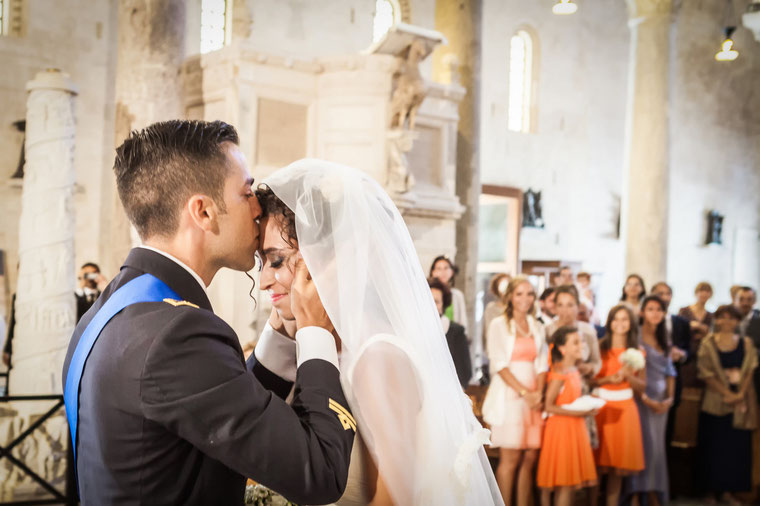 You can have all the equipment, the more expensive one, but if you are not ready to seize the moment with intelligence, that magical moment will not be repeated and will be lost. "You pretend to…", "Gently lift her up and turned without looking at camera" are some of the unfortunately typical expressions in which the spouses are "subjected", in a semi-confusion moment, on the day of their marriage. Authenticity. This is one of the key words that pushes Guido Cauli of Bari (Apulia, Italy) to stop time with ironic, real and not simply "realistic" photos of Weddings.

Puoi avere tutta l'attrezzatura più costosa, ma se non sei pronto a cogliere l'attimo con intelligenza, quel momento magico non si ripeterà ed andrà perduto.
"Fai finta di…", "Prendila in braccio e girati senza guardare l'obiettivo" sono solo alcune delle purtroppo  tipiche espressioni a cui gli sposi sono "sottoposti", in fase semi-confusionale il giorno del loro matrimonio.
Autenticità. È questa una delle parole-chiave che spinge il barese Guido Cauli a fermare il tempo con fotografie di matrimoni ironiche, reali e non semplicemente "realistiche".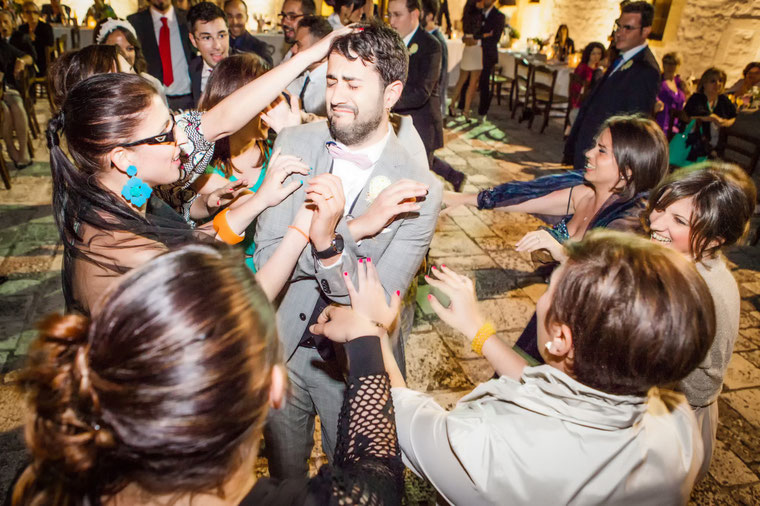 Хватит готовные фотографии, позы всё равные которые повторяют в каждом браке.
Фотограф Гуидо Каули (Апулия, Италия) он предлагает репортаж который вызовёт к жизнии эмоции этого специаьного дня и который отражает подлинные личности молодожёнов, родственников и дрyзей, без фикции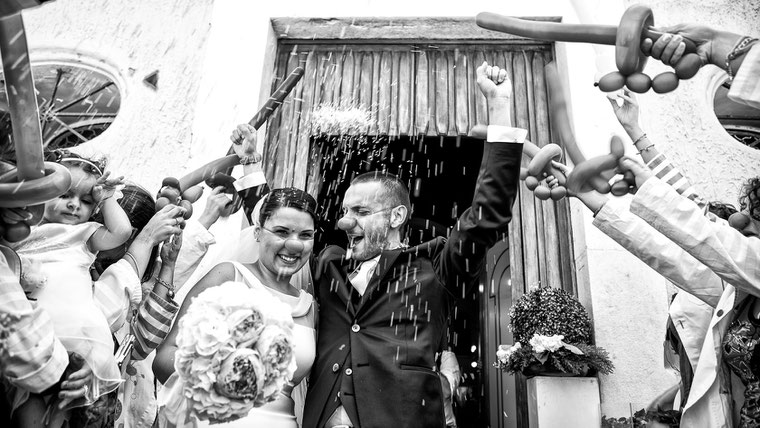 It is impossible to find photo albums all equal in this studio. Cauli also develops rolls and plates in traditional and personalized way and he strongly believes in the importance of the project background, in the study not improvised and above in the original stories of the newlyweds.
"For a photographer a true story is not an address to go with the sophisticated machines and the right filters. A story means to read, to study, to prepare oneself. Photographing means to seek in things you understood with your head. The big photo is the image of an idea"(Tiziano Terzani).

Realizzare album fotografici tutti uguali è impossibile per lo Studio Cauli che sviluppa anche rulli, rullini e lastre in maniera artigianale e personalizzata e che crede profondamente nell'importanza del progetto di fondo, dello studio non improvvisato e soprattutto  delle storie originali degli sposi.
"Per un vero fotografo una storia non è un indirizzo a cui recarsi con delle macchine sofisticate e i filtri giusti. Una storia vuol dire leggere, studiare, prepararsi. Fotografare vuol dire cercare nelle cose quel che uno ha capito con la testa. La grande foto è l'immagine di un'idea" (Tiziano Terzani).

"It would be much simpler putting posing subjects", Guido says in his so familiar and relaxed Study (in Bari since 2011), with his collaborators Teodora Ranieri, Angela Accarrino, Simona Debernardis and Mariana Trentadue.

"Sarebbe tutto più semplice mettendo in posa i soggetti", afferma Guido che ci accoglie nello Studio (a Bari dal 2011) così familiare e disteso, assieme ai suoi collaboratori Teodora Ranieri, Angela Accarrino, Simona Debernardis e Mariana Trentadue.

A sparkling team, capable of creating an immediate feeling, offering not only a service but a true partnership, to ensure that guests (fundamental in a marriage) can remember that day not associating the classic "Newlyweds were so beautiful!" but a love story, lived in an authentic and unconventional photographic record, characterized by spontaneity.
Because love is so. You cannot control it, but you can catch it for a moment and forever.

Un squadra frizzante, capace di creare immediatamente un feeling, offrendo non solo un servizio ma una vera collaborazione, affinché gli ospiti (anch'essi fondamentali e da valorizzare in un matrimonio) possano ricordare quel giorno non associandolo al classico "Com'erano belli gli sposi" ma ad una storia d'amore, vissuta e dispiegatasi in una testimonianza fotografica autentica e unconventional, all'insegna della spontaneità. Perché così è l'amore. Non puoi comandarlo, ma puoi catturarlo per un istante e per sempre.

© Pitian per Because The Style

Photocredits
Sharing is caring!