PERCHÉ "DOG" FA SEMPRE PIÙ RIMA CON "VOGUE"

ЗАЧЕМ "DOG" РИФМОВАЕТСЯ ВСЕ БОЛЬШЕ С "VOGUE"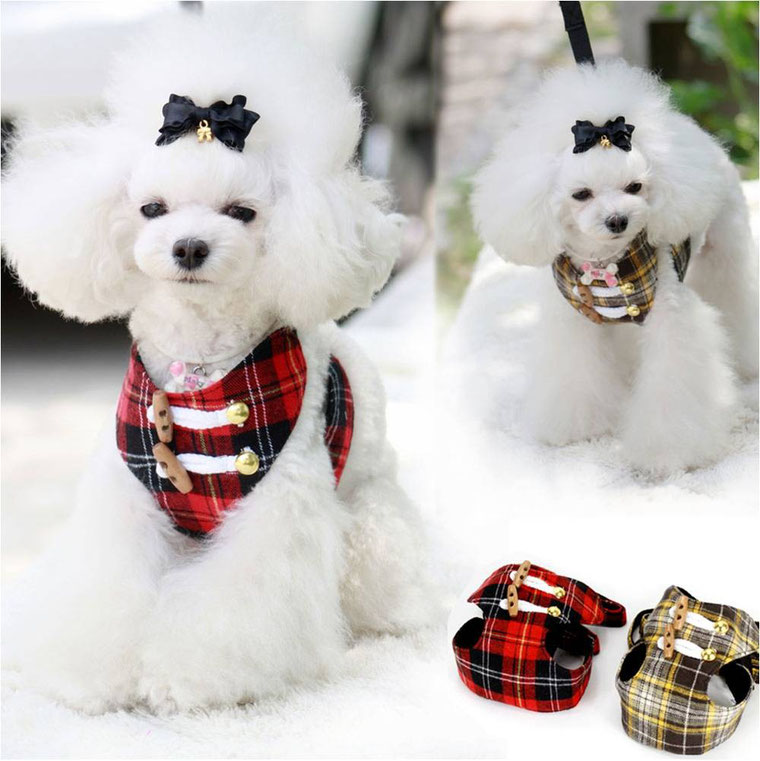 Rock and sometimes shock are the fashion accessories of human best friends: they are an unstoppable trend.
Pretty female dogs, like top model or mannequins, pose with a wispy dress, reminiscent the Hollywood style; instead, the male dog wears elegant tailored tuxedo.
However, the outfit does not include only dress but also the charming enclosed in the accessories.
Collars and leads became jewels and if the divine Marilyn Monroe declared that the diamonds are girl's best friends, why can't diamonds be so for our Miss dog?
For years, lucky four legs friends have got completely covered of diamonds collars and necklace with pearls and precious gems. Dog owners begin to envy the accessories for their dogs. After all, same dogs seem adore their jewels and wear they with innate elegance.

Rock, fiocc e a volte shock gli accessori alla moda per il migliore amico dell'uomo sono una tendenza inarrestabile.
Le cagnoline, come Top model o mannequins, posano con abiti vaporosi dal sapore hollywoodiano;  i maschietti invece indossano eleganti tuxedo dallo stile sartoriale.
Tuttavia, l'outfit non si limita all'abito ma comprende anche tutto il fascino racchiuso negli accessori.
Collari e guinzagli diventano veri e propri gioielli e se la divina Marilyn Monroe affermava che i diamanti erano i migliori amici delle donne, perché non potrebbero esserlo per le nostre Miss dog?
Oramai da anni, fortunati quattro zampe posseggono collarini tempestati di diamanti e vere e proprie collane in perle e pietre preziose. Gli accessori per cani diventano quindi veri e propri must have tanto da fare quasi invidia ai padroni. Del resto, alcuni cagnolini sembrano adorare i loro gioielli e li indossano con innata eleganza.

Мода для лучших друзей человека: маленькие платья, ошейники алмазами, маленькие одеяла на ценное волокно' и даже княжеские кровоти. Необходимость или роскошь?
Как для людей границы становятся слабым…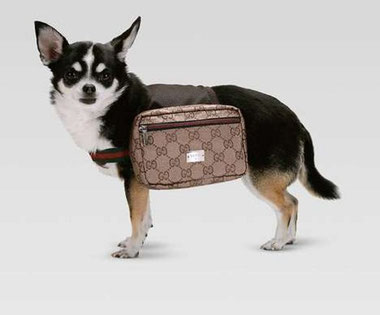 Gucci thinks about the bag and offers a harness bum bag (perfectly unisex), perfect for the adventure but also chic. Also Louis Vuitton proposes leads and collars with all over logo, improved of graceful buff leather bow perfectly in tune with the classics colors of the brand.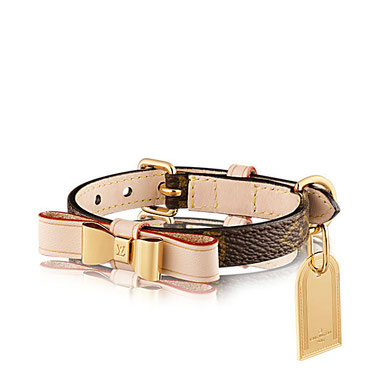 Alla borsa ci ha pensato Gucci, proponendo un marsupio pettorina perfettamente unisex dal sapore avventuriero ma chic. Louis Vuitton, non da meno, propone guinzagli e collari con logo all over, arricchiti da eleganti fiocchi in color cuoio perfettamente in sintonia con i colori classici del brand.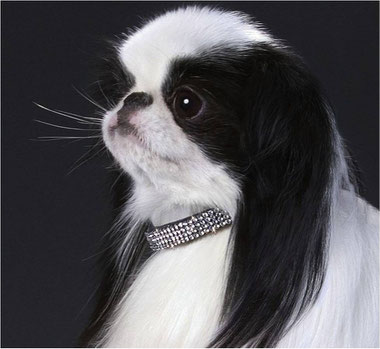 Our four legs friends, deserve to receive everything they need, as real family members: bowl to eat to make envy to a royal family, precious textile blanket and why not? Princely beds.
Need or luxury? Just like a human, the confines became unstable and give up to the brand appeal.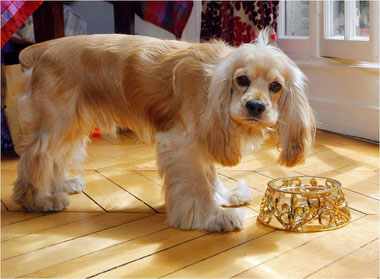 In quanto veri e propri membri della famiglia,i nostri amici a quattro zampe, meritano di avere tutto ciò di cui hanno bisogno: ciotole per cibarsi e abbeverarsi da fare invidia alla casa reale, copertine in fibra pregiata e perché no? letti principeschi.
Necessità o lusso? come per gli umani, i confini si fanno labili e si cede al fascino del marchio.

© Stefania Amici per Because The Style