PERCHÉ LA MUSICA È SOPRATTUTTO CULTURA

Почему' музыка прежде всего' культура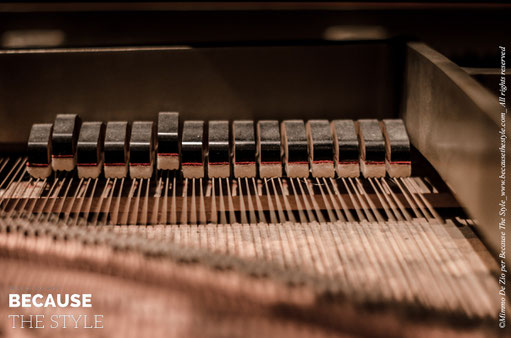 Can we only listen to music? Not at all. Master Angelo Pascual De Marzo, who already introduced in the virtual pages of Because The Style as a well affirmed  show business professional, proposes us a vision of music which goes through places. Places of music  is in fact the name of the cultural association whose he is the beloved president (his liking is to say the least thrilling) that among musical, choral songs and attendances to very important events (recently the Synod closing Mass at St Peter's - Rome) and gives the name to a book too.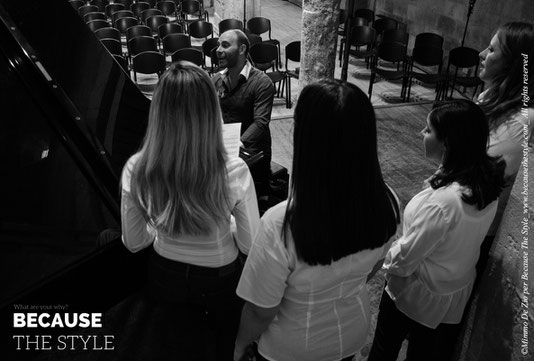 Ma la musica si può solo ascoltare? No. Il maestro Angelo Pascual De Marzo, che abbiamo presentato già sulle pagine virtuali di Because The Style come un professionista dello spettacolo ormai affermato, ci propone una "visione" della musica che attraversa i "luoghi". "I luoghi della musica" si chiama infatti l'associazione culturale di cui è presidente amatissimo (la sua simpatia è a dir poco entusiasmante) che tra musical, canti corali e partecipazioni ad eventi importantissimi (recentemente anche alla Messa di chiusura del Sinodo in S. Pietro) dà il nome anche ad un libro.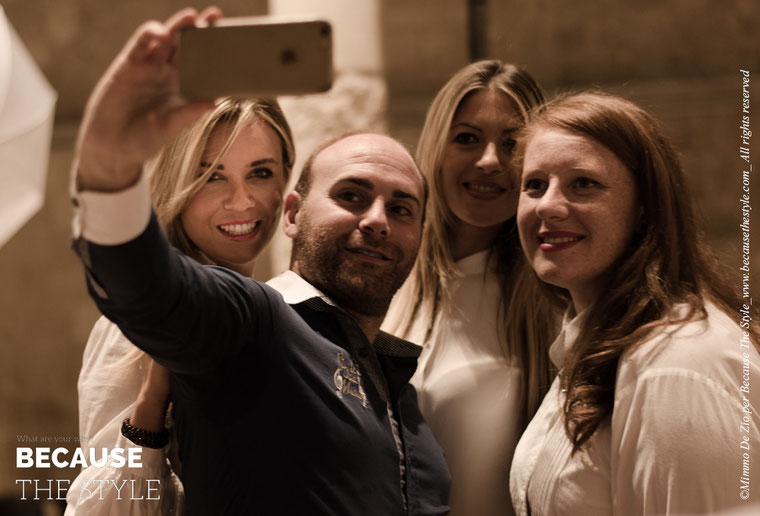 Мы уже' встретили с мастером Анджело Паскуал Де Марцо: в этот раз мы представляем вас не только как музыкантом и телевизионным автором но и писателем. Он дейстивимельно многогранный артист его объектив не только веселиться но и сообствовать и повышать культуру.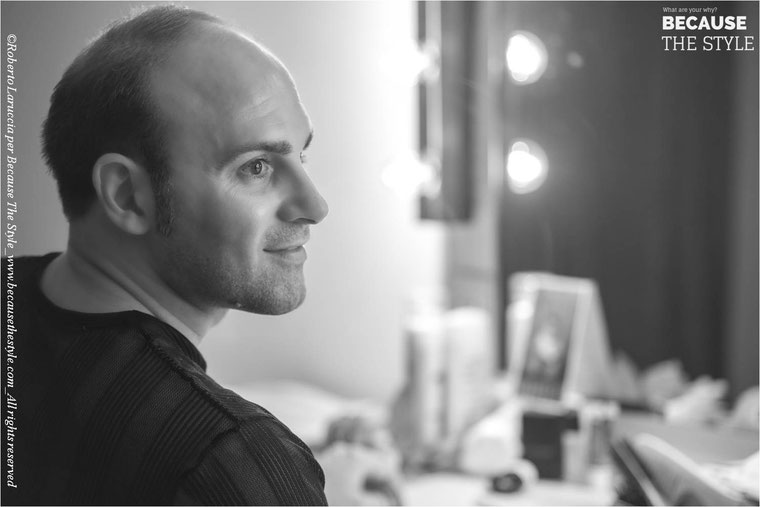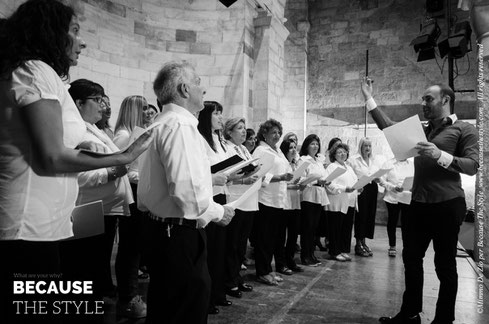 The places of music - Bari, published by Il Mondo della Luna, is curated in every particular and in it De Marzo shows as in the varied art world a prestige place occupied just by the art of sounds exists.
A guide of Bari, an important Southern Italy town, which unfortunately, is not taken in exam for its commercial sides, but as a location of an inestimable cultural patrimony (historical theatres, halls, churches, auditorium) for a holiday really on the spur of the harmony.
A slim guide, supported by Ciro Di Maio photos and provided with good scientific solidity, which omits the always charming  narration of anecdotes and legends, a new format which begins a series which will embrace even other towns, reserved to all the music professionals but even to those that have got  music in their heart and in their mind.
Final gem "One Day All I wish for you is Me" by Jessica Iapino a cd with production photos from the limited edition theatrical musical film. De Marzo doesn't miss and doesn't allow us to miss anything.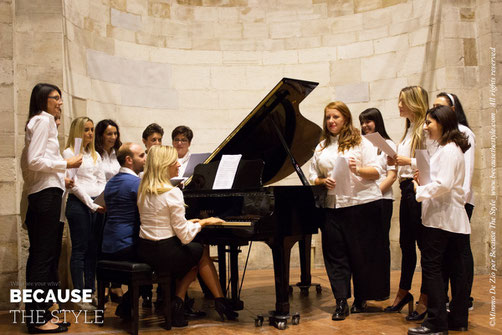 "I luoghi della musica – Bari", edito da "Il Mondo della Luna", è curato in ogni particolare e in esso  De Marzo dimostra come nel mondo variegato dell'arte esista un posto di prestigio occupato proprio dall'arte dei suoni.
Una guida di Bari, importante città del Sud Italia, che però non viene presa in esame per i suoi aspetti commerciali, ma in quanto sede di un inestimabile patrimonio culturale (dai teatri storici, alle sale, alle chiese, agli auditorium) per una vacanza sull'onda davvero dell'armonia.
Una guida snella, supportata dalle foto di Ciro Di Maio e dotata di buona solidità scientifica, che non tralascia la sempre affascinante narrazione di aneddoti e leggende; un nuovo format che avvia una collana che abbraccerà anche altre città, riservata a tutti i professionisti della musica ma anche a coloro che la musica ce l'hanno nel cuore e nella mente.
Chicca finale "One Day All I wish for you is Me" di Jessica Iapino, un cd con foto di produzione tratte dal film-musical-teatrale in edizione limitata. De Marzo non si fa e non ci fa mancare niente.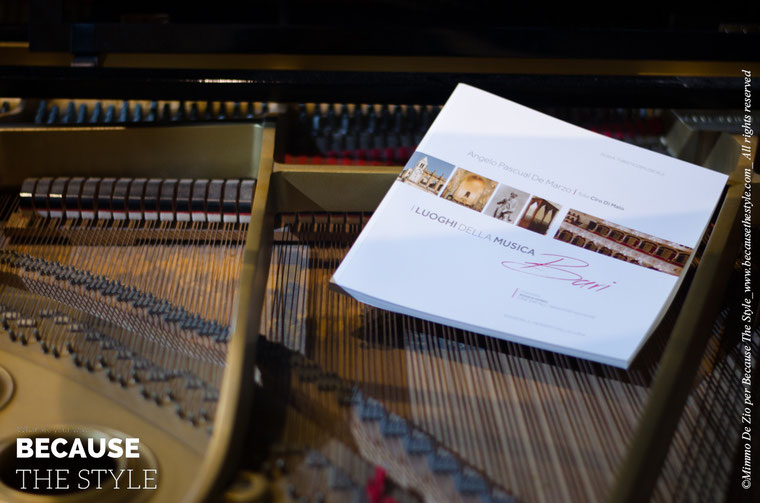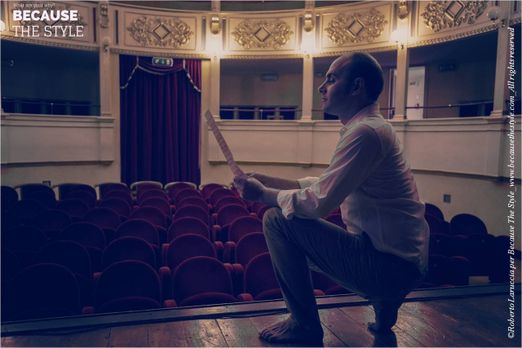 This implies to occupy even of the youngest who must be educated to beauty, music , to reflection through stories. That's why master publishes, always with the same editor, the coloured "Niccolò Piccinni le Barisien. The tale of a XVIII century musician": between Italy and France struggle between Fortune and Nature goes on and in them great men always are object and victims. Illustrated, bilingual, fitted out of an amusing section "Did you know?"accompanies the young reader in the human and cultural sequence of events of one of the greatest artists from Bari, whose fantasy statue is even survived , thanks to Fortune to the terrible fire of famous Petruzzelli theatre but that impartial Nature of many people identifies Piccinni only (or almost) with the statue situated in Massari Square.
Concerning to this neverending duel, we like to remember Marcus Tullius Cicero words: "You obtained all the best results, with virtue as a guide, fate as a companion".
Two really refined and cherished Christmas presents for music and culture  lovers and children with an already exquisite taste.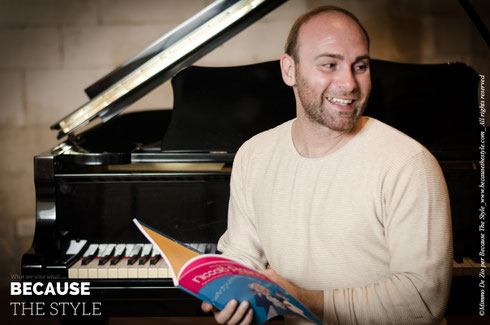 Ciò implica occuparsi anche dei più piccoli che vanno educati alla bellezza, alla musica, alla riflessione attraverso le storie. Ecco perché il maestro pubblica, sempre con lo stesso editore, il colorato "Niccolò Piccinni le Barisien. Il racconto di un musicista del '700": tra Italia e Francia si muove la lotta tra Fortuna e Natura delle quali i grandi uomini sono quasi sempre oggetto e vittime. Illustrato, bilingue, dotato di una divertente sezione "Lo sapevi?" accompagna il giovane lettore nella vicenda umana e culturale di uno dei più grandi artisti baresi la cui statua di fantasia è perfino sopravvissuta, grazie alla Fortuna, al terribile incendio del famoso Teatro Petruzzelli ma che la Natura disinteressata di varie persone porta ad identificare Piccinni solo  (o quasi) con la statua sita in Piazza Massari.
Riguardo a questo duello infinito, a noi piace ricordare le parole di Marco Tullio Cicerone: "Hai ottenuto tutti i risultati migliori, con la virtù come guida, la sorte per compagna".
Due raffinatissimi e ricercati regali di Natale per amanti della musica e della cultura e bambini dal palato già fine.

© Pitian per Because The Style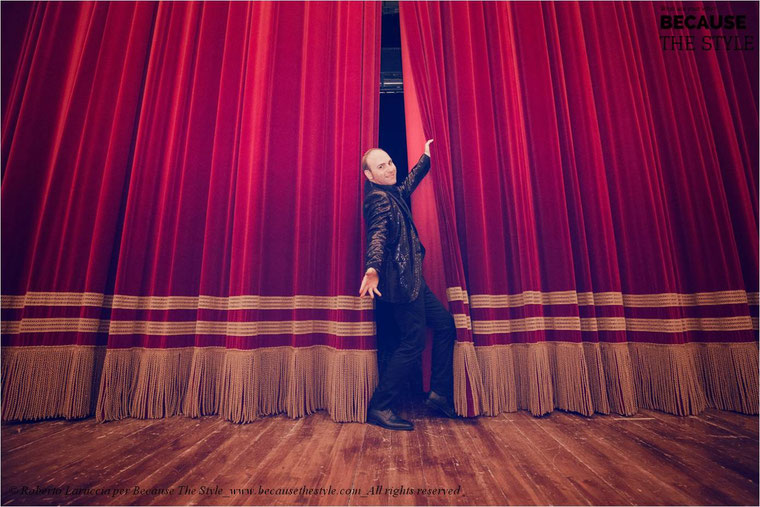 Photocredits
Sharing is caring!