PERCHÈ UN PRESEPE TUTTO NATURALE È UNICO E INIMITABILE
ПОЧЕМУ' ПОЛНОСТЬЮ ЕСТЕСТВЕННЫЙ ВЕРТЕП ЕСТЬ
ЕДИНСТВЕННЫЙ И ПОДРАЖАЕМЫЙ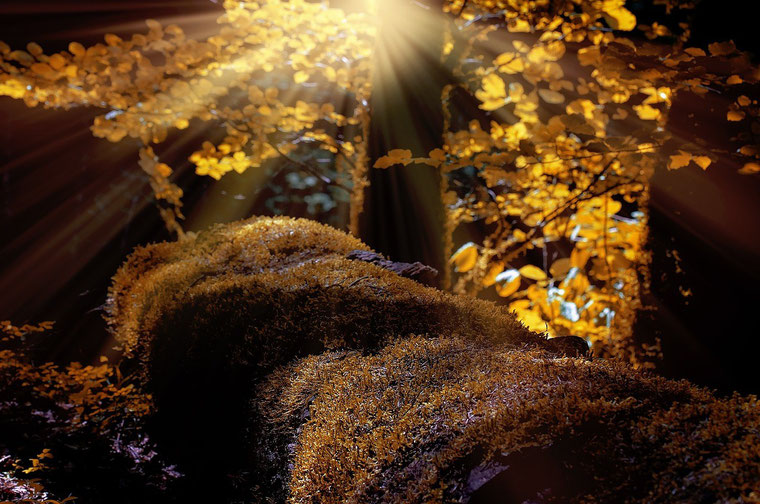 Would you like to make a unique and inimitable crib? Small or large? It is simple and inexpensive. Equip yourself with a comfortable pair of shoes, a backpack, a bag or a box and set off for a relaxing and stimulating walk for country lanes, woods or fields.
Looking around, you will surely find beautiful stones, sculpted by nature into different shapes and fanciful, tree bark, roots and twisted trunks, polished by the sun, wind and weather: they will be perfect to rebuild caves or give up the idea of distant mountains, crevasses and rural landscapes.
Collect red berries of wild rose, evergreen sprigs of boxwood, myrtle or fir or small bare branches of wild hawthorn or blackthorn, to recreate around the caves groves, bushes and hedges. In the most shady you will find velvety moss highly suited to give the idea of clearings and grassy areas to compact flocks of sheep with their shepherds. Small sticks and thin branches can serve for enclosures and fences, gravel and dirt to mark streets and yards and the down-light and white flowers of wild clematis for snow; a little straw or dry grass will serve to fill the manger or barns.
Vi piacerebbe realizzare un presepe assolutamente unico e inimitabile, piccolo o grande che sia? È semplice e poco dispendioso. Equipaggiatevi con un paio di scarpe comode, uno zainetto, un sacchetto o una cassettina e partite per una rilassante e stimolante passeggiata per viottoli di campagna, boschi o campi.
Guardandovi intorno troverete certamente bellissime pietre scolpite dalla natura in fogge diverse e fantasiose, cortecce d'albero, radici e tronchi contorti, bucati, levigati dal sole, dal vento, dalle intemperie: saranno perfetti per ricostruire grotte o dare l'idea di monti lontani, crepacci e paesaggi agresti. Raccogliete bacche rosse di rosa canina, rametti sempreverdi di bosso, mirto o abete oppure piccoli rami spogli di biancospino selvatico o prugnolo, per ricreare intorno alle grotte boschetti, cespugli e siepi. Nei posti più ombrosi troverete muschi vellutati adattissimi per dare l'idea di radure e spazi erbosi per folte greggi di pecorelle coi loro pastori. Piccoli legnetti e rami sottili serviranno per recinti e steccati, ghiaia e terriccio per segnare stradine e aie e il piumino leggerissimo e candido dei fiori di clematide selvatica per la neve; un po' di paglia o erba secca servirà per riempire la mangiatoia o i fienili.
---
Реализовать вертеп за руками лёгче чем кажется будет хватить совершить прогулгу в лесами в деревнии и вот именно
---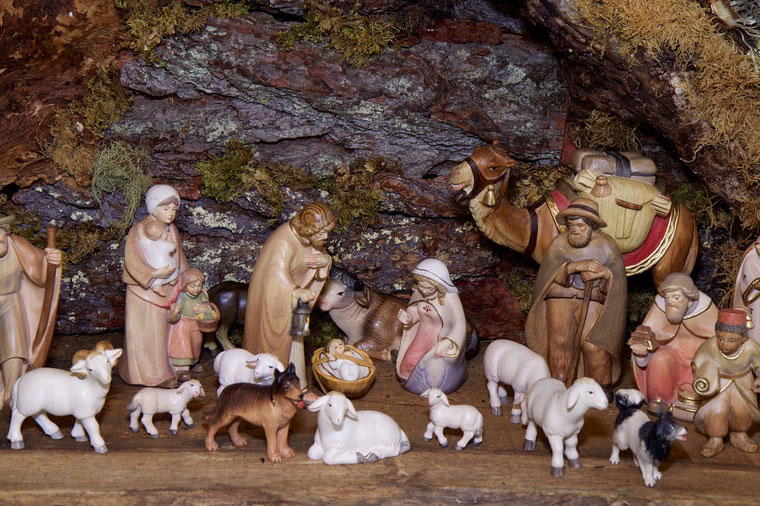 Back home, you just have to give space to your imagination and creativity, using natural materials collected in any way you like them: certainly, there is no place with a crib as yours! With a great joy and amazement, you will see materialized small bucolic scenes of animated characters and animals in a crib all natural and not plastic, maybe made in painted clay. In the most important landscape,  the cave of the Nativity will shine, humble and simple, but also warm and joyful!
Tornati a casa dovrete solo dare spazio alla vostra fantasia e creatività, utilizzando i materiali naturali raccolti nel modo che più vi piacerà: sicuramente in nessun luogo troverete un presepe uguale al vostro! Con grande gioia e stupore vedrete materializzarsi piccole scene bucoliche animate da personaggi e animaletti che in un presepe tutto naturale non saranno di plastica, ma di terracotta dipinta. Nel punto più importante del paesaggio risplenderà la grotta della Natività, umile e semplice, ma anche calda e gioiosa!
© Carmela Linsalata per Because The Style