PERCHÉ LA GRAZIA HA VINTO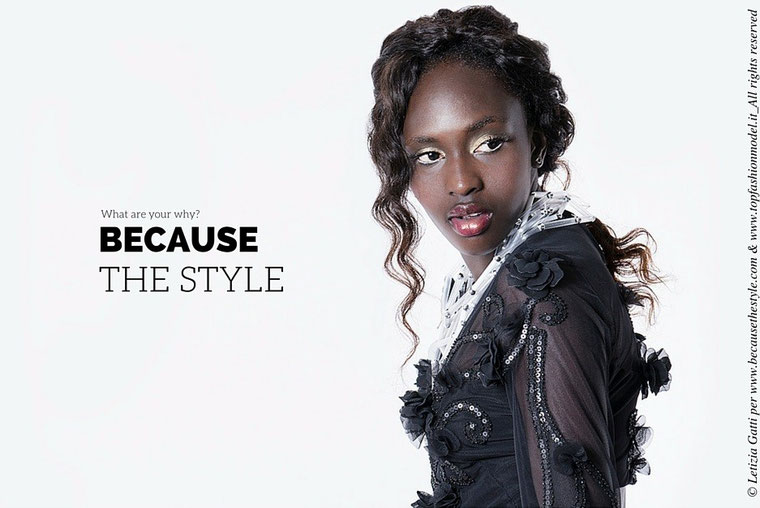 Choices never are easy, even though they may seem obvious or natural.
During the Top Model Fashion Model final, we rewarded Adja Samba, as protagonist of one of our Made in Italy fashion shoots. We wish success to this young model, recognizing a model mustn't be only beautiful. We presented her to our readers, in his elegant and graceful beauty.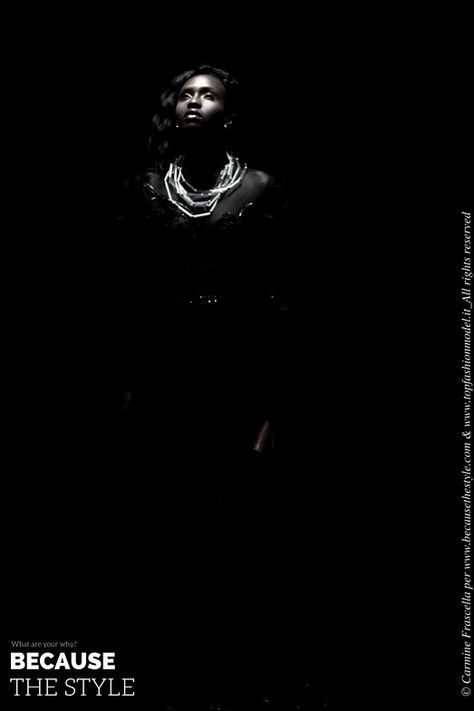 La scelte non sono mai facili, per quanto possano sembrare ovvie o naturali.
Durante la finale di Top Fashion Model noi abbiamo premiato Adjia Samba che è stata protagonista del nostro recente shooting di moda tutta Made in Italy.
Desideriamo augurare tanto successo a questa giovane modella, consapevoli che per essere modelle non basta essere belle.
Noi l'abbiamo premiata e portata all'attenzione dei nostri lettori con uno shooting che l'ha vista protagonista, nella sua elegante e graziosa bellezza.
Project
Pitian – Because The Style
Outfit
Angela Maria Fedele – Taisia pret-a-couture
Margherita Pettinato - Studio Line Bijoux
Gabriella Reznek - Luxury Handbags
Hair Stylist
Total Look Beautè Parrucchieri
Mua
Monica Boccuni
Model
Adjia S. - Top Fashion Model by Carmen Martorana Eventi
Photographic Studio
Associazione Art Photography by Sergio Carmine Nicola - Bari
Photocredits
Carmine Frascella
Letizia Gatti 
Sharing is caring!