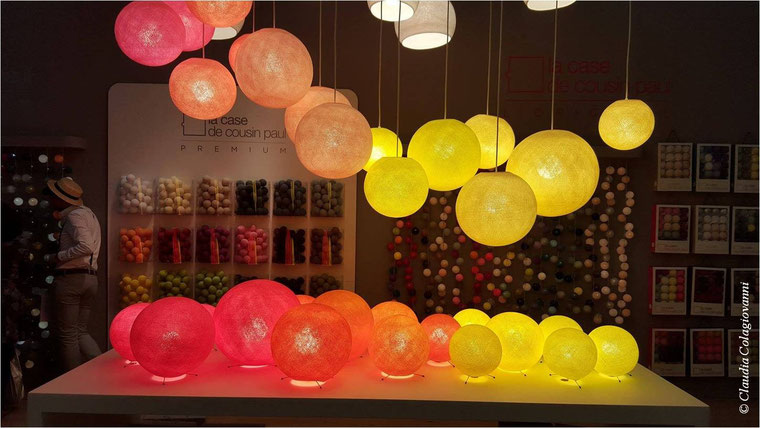 PERCHÉ ANDARE AL MAISON&OBJET DI PARIGI 
ПОЧЕМУ ИДТИ В БАЗАР МЕСОН ЕНД ОБЖЕ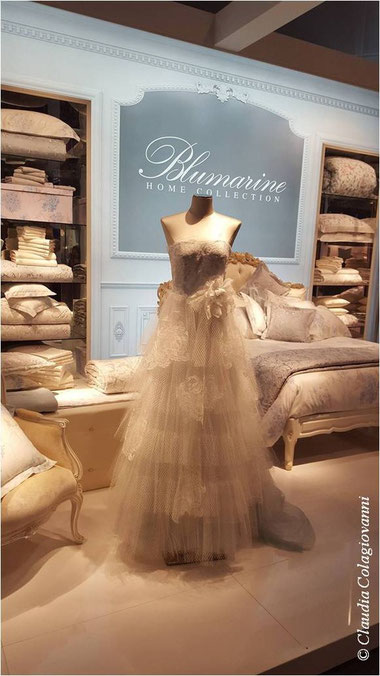 From 23 to 26 January Paris hosted Maison & Objet, the international trade fair for professional designers of furniture and furnishings which takes place twice a year, in September and in January.  It is an event those who love this sector cannot miss because of its atmosphere rich in colors, shapes and inspiration.
Once you have crossed the threshold of the Parc des Expositions at Paris Nord Villepinte, you are inside a multi-faceted universe which involves all of your senses:  fabrics of many different types and styles, fragrances which make you feel exhilarated as if you were in a blooming meadow, vases, lamps and furnishings designed and manufactured all over the world and carefully arranged in the stands as if to re-create tiny worlds with their own pulsating soul.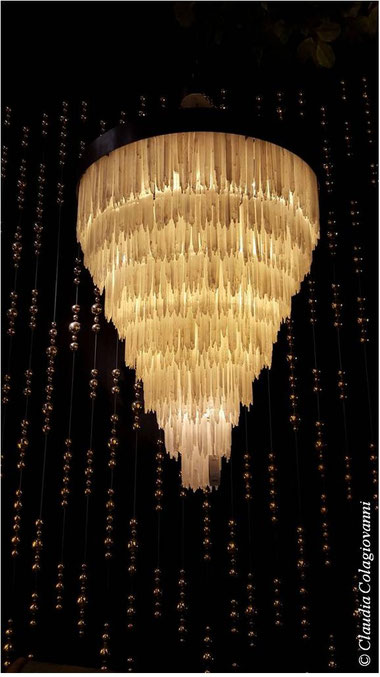 Dal 23 al 26 gennaio Parigi ha ospitato il Maison & Objet, fiera dedicata ai professionisti del design del mobile e dell'arredamento che prevede due appuntamenti annuali, a settembre e a gennaio. Si tratta di un appuntamento che gli appassionati del settore non possono mancare, vista l'atmosfera ricca di colori, forme e ispirazioni.
Una volta varcata la soglia del Parc des Expositions di Paris Nord Villepinte, si accede all'interno di un pluriuniverso dai mille volti che coinvolge tutti i sensi: a farla da padroni, tessuti di ogni genere e foggia, fragranze che inebriano l'olfatto e richiamano prati in fiore, vasi, lampade e complementi disegnati e modellati in ogni angolo del mondo e deposti con cura negli stand, quasi a voler ricreare piccoli mondi dotati di una propria anima pulsante.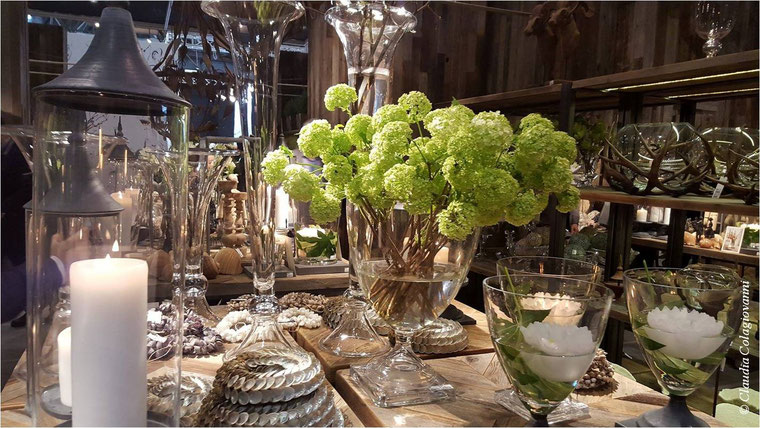 Месон енд Обже Парижа, международный базар пoсвящан на профессионaлистов десайнь мебели, он отличился энергей живостю и изобретательностю. Тема этого издании природа против технологию.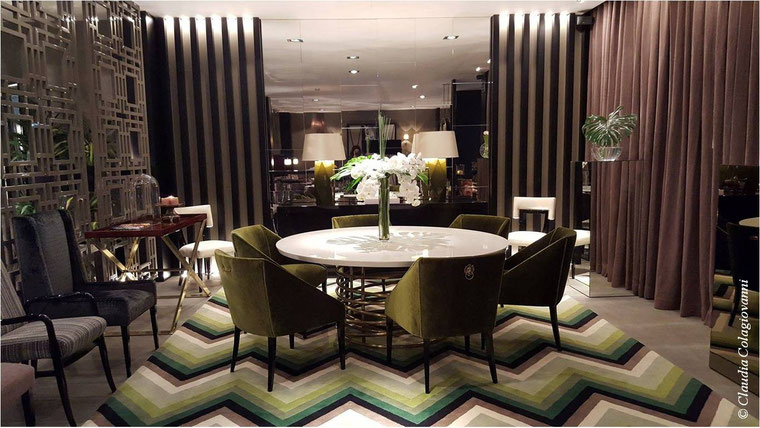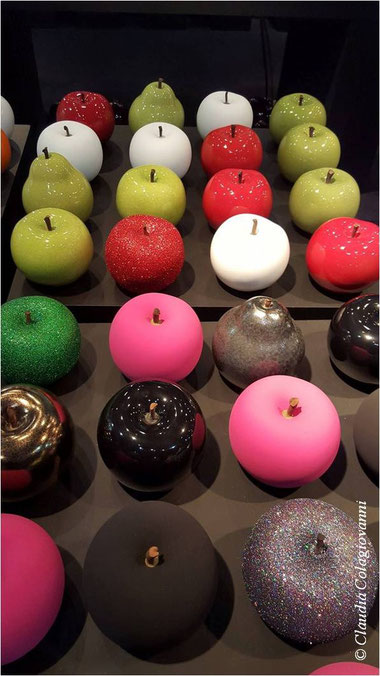 From Japan to Holland, from the United States of America to Portugal, from Sweden to Italy, the fair is attended by businesses from all over the world, be they famous brands or local handicrafts:  specific attention has been devoted to lighting.  Here the stands have been set up in such a manner so as to enhance light effects and highly innovative design.
There are three areas, each with its own color. Blue is the Maison area with its four living styles: Ecletic, Cosy, Elegant Actuel. Orange is the Objet area which groups eight categories:  accessories, furnishings, fragrances, kids and fashion. Purple is the  Luxury & Design area.
And then you enter a place which is at the same time ideal and real:  the Wild area which is the basic theme of this edition:  a surreal journey through tribal masks made with teeth – teeth that are also used to make shoe soles;  the pathway is bordered by bamboo canes stuck into dusty soil;  an extra-urban and extra-technological dimension where you get the impression that nature prevails over materials, in stark contrast with the nearby Luxury, Design & Interior Decoration area aimed at refined target clients who are looking for unique luxury items.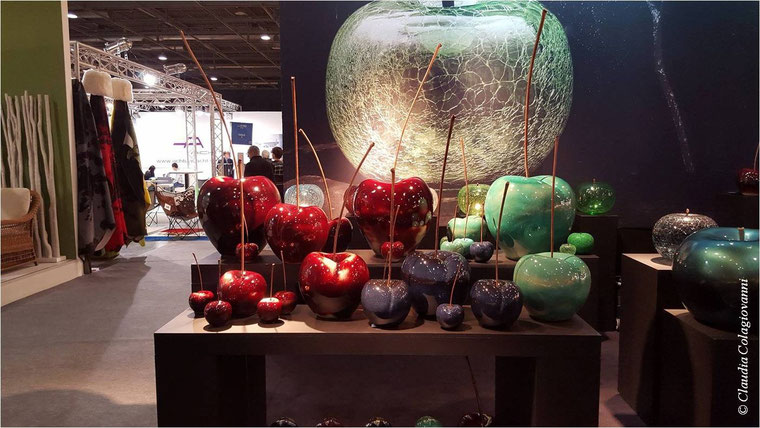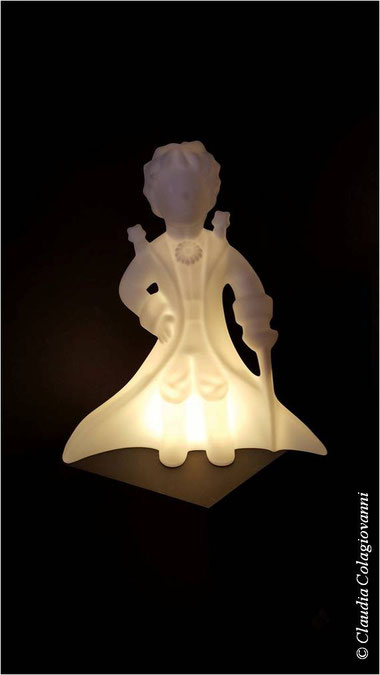 Dal Giappone all'Olanda, dall'America al Portogallo, dalla Svezia all'Italia, la fiera ha ospitato aziende provenienti da tutto il mondo, dal grande marchio alle piccole realtà di artigianato: particolare attenzione è stata dedicata al settore dell'illuminazione, con stand allestiti ad hoc per valorizzare l'effetto delle luci e il design delle forme sempre innovative. 
Tre colori per tre settori: in blu quello dedicato alla Maison, declinata nei quattro stili dell'abitare (Ecletic, Cosy, Elegant Actuel). In arancione l'Objet, che raggruppa otto categorie tra cui accessori, complementi d'arredo, fragrances, area kids e fashion. In viola, la sezione Luxury & Design.
E poi si accede a un luogo allo stesso tempo ideale e fisico, il settore Wild, tematica di questa edizione: un percorso surreale, popolato da maschere tribali fatte con denti, utilizzati anche per comporre le suole delle scarpe, e puntellato da canne di bambù conficcate su di un terriccio polveroso; una dimensione extraurbana ed extra tecnologica dove si ha la sensazione che la natura prenda il sopravvento sulla materia, in netta contrapposizione al vicino settore Luxury, Design & Interior Decoration, dedicato a un target ricercato orientato a pezzi unici e di puro lusso.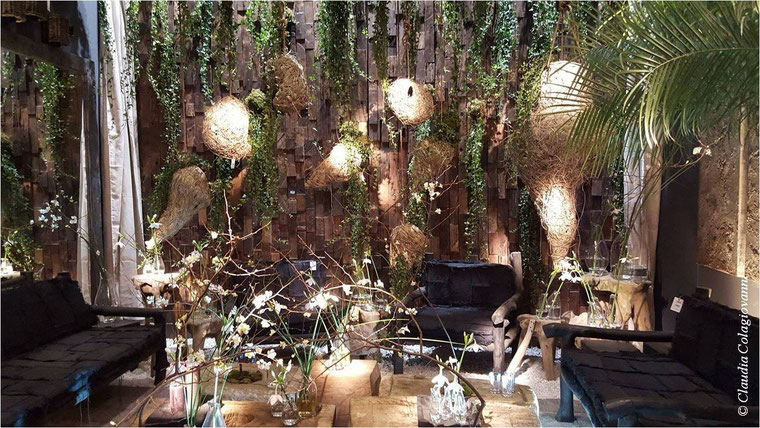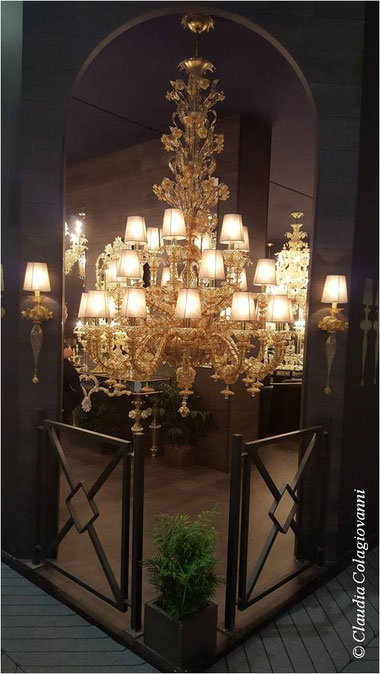 The next appointment is in September 2016.  Do not miss it.
Il prossimo appuntamento è per settembre 2016. Impossibile mancare.
© Claudia Colagiovanni per Because The Style
traduzione a cura di: Donatella Zepponi
Photocredits
Claudia Colagiovanni to Maison&Objet Paris
Sharing is caring!