PERCHÉ GLI ULIVI PUGLIESI SONO STORIA E SACRIFICIO
ПОЧЕМУ ОЛИВКОВЫЕ ДЕРЕВЬЯ ИСТОРИЯ И ЖЕРТВОПРИНОШЕНИЕ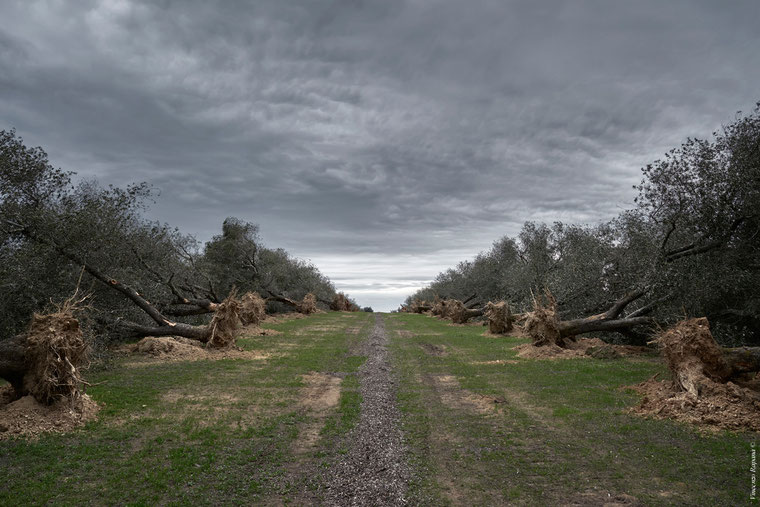 There are stories that should not be told but, above all, should not be lived.
Legend has it that once the olive trees were dead-straight trees like poplars, so they had been chosen to build the cross of Christ. Olive trees refused and began to writhe in the strangest ways, to the point that no one could find an olive tree fit for the purpose and another type of tree  was quickly chosen.
Ci sono storie che non andrebbero raccontate ma che soprattutto non andrebbero vissute.
Una leggenda racconta che una volta gli ulivi erano alberi drittissimi come i pioppi, per questo erano stati scelti per realizzare la croce di Cristo. Gli ulivi si rifiutarono ed iniziarono a contorcersi nelle maniere più strane, a tal punto che nessuno riuscì a trovare un ulivo adatto allo scopo e fu scelto di fretta un altro tipo di albero.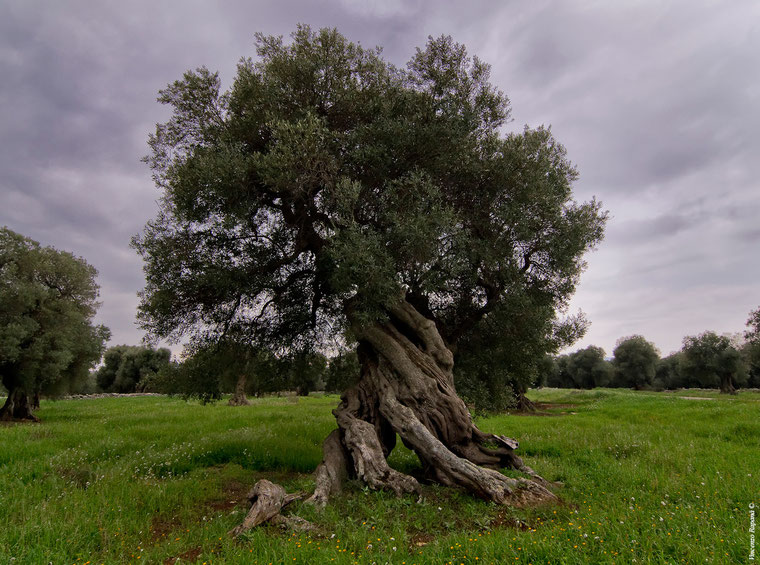 Жертвоприношение оливковых деревьев больних цилеллой, которые представляют богатство,  красоту и культуру Апулии (ИТАЛИЯ) что в этих последних лет они всочилис на первый в списках поясов что туристы всего мира любять больше всего.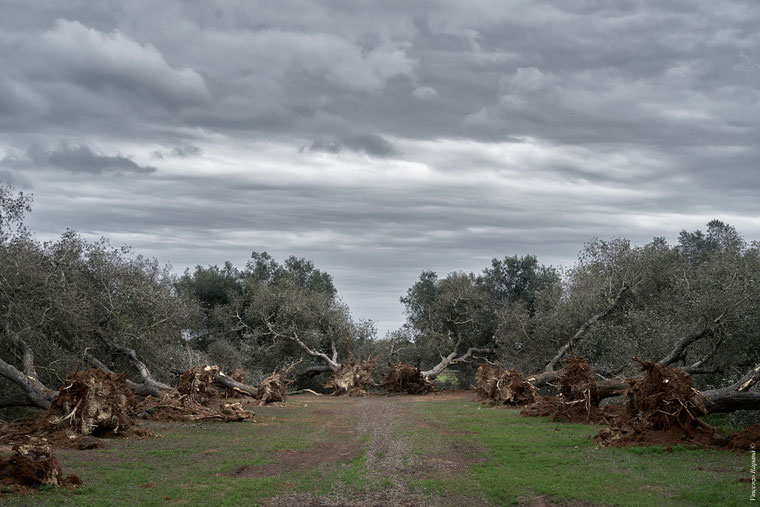 Sacrifice seems to be the key word for a species representing the richness, the beauty and the culture of Apulia that just in the last few years has moved to the top of the list of the most popular areas for tourists from around the world.
Eradicated, with the earth and the life still clinging onto them. Surveys, judges, protesters alternate from near and far away in this sea of mysterious silvery green with rough trunks, curved to the point of excess, lashed by wind and by beatings of farmers to make the olives fall.
Sacrificio sembra essere la parola chiave di una specie che rappresenta la ricchezza, la bellezza e la cultura della Puglia che proprio negli ultimi anni è balzata in vetta alle classifiche delle zone più amate dai turisti di tutto il mondo.
Eradicati, con la terra e la vita ancora attaccati addosso. Indagini, giudici, manifestanti si alternano da vicino e da lontano in questo mare di verde argenteo misterioso con i tronchi rugosi, curvi fino all'inverosimile, schiaffeggiati dal vento e dalle bastonate dei contadini per far cadere le olive.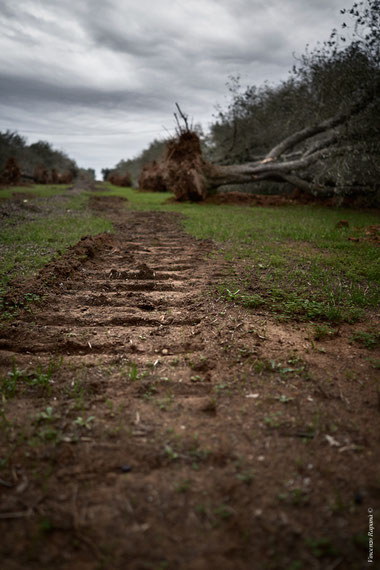 Ancient army of the silent good ripped and collapsed. This story cannot be ignored or forgotten. A story that we have seen and we would not want to tell you.
Esercito antico del bene silenzioso, strappato e accasciato. Storia che non va taciuta né dimenticata. Storia che noi abbiamo visto e non avremmo voluto raccontarvi.
© Pitian per Because The Style
Photocredits
Vincenzo Rapanà
Sharing is caring!