PERCHÉ UMBERTO ECO ERA PAZZO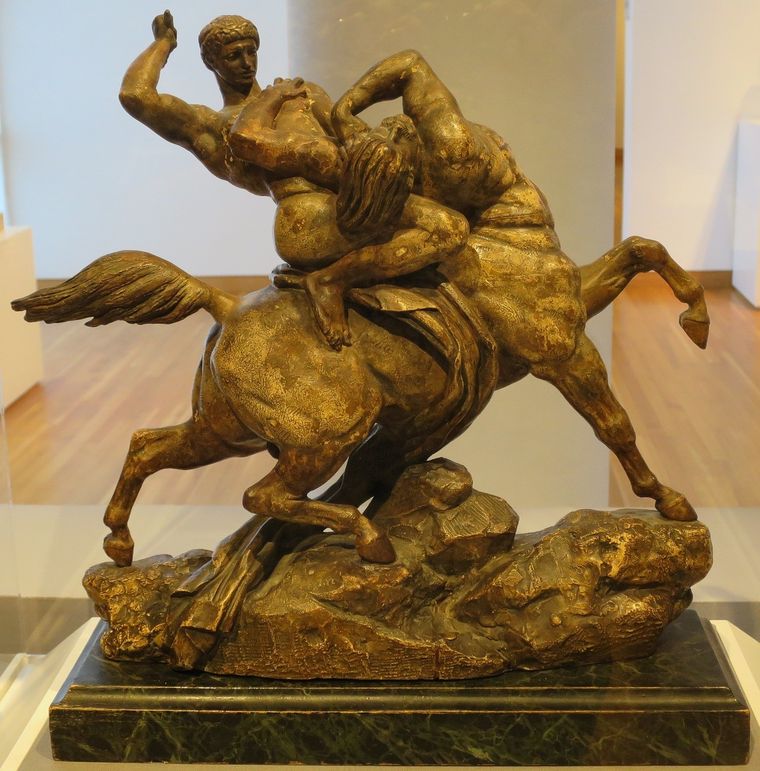 Courageous. Ruthless. Enlightened. Over the last few years Umberto Eco has delivered a number of lectures which have not gone unnoticed: talking about the Internet, he stated that "Social media give a platform to legions of imbeciles…"; talking about pain, he said that what is needed is "cultural education in pain" so as to actually know it, accepting its biological function.  As regards the importance of reading, which he loved  to do, he said "At the age of 70, those who don't read will have led only one life: their own! Those who read will have lived 5000 lives. Reading is backward immortality".
Since 19 February Umberto Eco is no longer here. At least, physically. The world has lost one of its greatest and most original men of culture. But the philosopher, the semiologist, the expert in communication, the lucid observer of mass culture will never stop keeping us company. His view of the world, our world, will remain printed on paper, that same printed paper Eco loved so much and which he hoped the world would soon go back to. For sure, he had gone back to ink-on-paper with an ambitious project with an ancient name: "La nave di Teseo" (The Ship of Theseus) is a newly-established publishing house which has been financed by a small group of writers, including Eco himself (an investment of Euro 2 million).
Coraggioso. Spietato. Illuminato. Negli ultimi anni Umberto Eco ci ha consegnato una serie di lectio magistralis mai passate inosservate: ci ha parlato di internet, affermando che "i social media danno diritto di parola a legioni di imbecilli"; del dolore, ammettendo la necessità di "un'educazione culturale al dolore" per conoscerlo e accettarne la funzione biologica; dell'importanza della lettura, per la quale nutriva un amore sconfinato perché "chi non legge, a 70 anni avrà vissuto una sola vita. Chi legge avrà vissuto 5000 anni. La lettura è un'immortalità all'indietro".
Dal 19 febbraio Umberto Eco non c'è più. Fisicamente, almeno. Il mondo ha perso uno dei suoi più grandi e originali uomini di cultura. Ma il filosofo, il semiologo, il grande esperto di comunicazione, lo spietato osservatore della cultura di massa, non smetterà mai di farci compagnia. Il suo sguardo sul mondo, sul nostro mondo, rimarrà impresso sulla carta stampata, quella stessa carta stampata che Eco amava tanto e alla quale, si augurava, il mondo sarebbe presto tornato. Di certo, lui ci era tornato con un grandioso progetto dal nome antico: "La nave di Teseo", neo casa editrice finanziata coraggiosamente da un manipolo di scrittori, tra cui lo stesso Eco (con un investimento di due milioni di euro).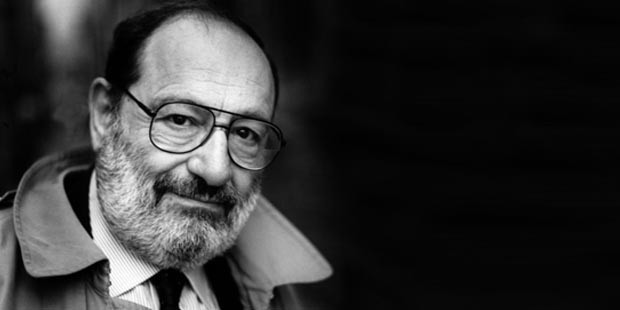 Like a young lover, prey to bewitching feelings, the Professor acknowledged the risk involved in that project, he was aware of the fact that it could turn into a "magnificent failure". Not just anyone can get into an adventure at the age of 84. This is Umberto Eco: "Theseus is just an excuse, it is a name like any other one. The important thing is the ship, not Theseus". Which means that the important thing is to get on board, to sail "since this project is the only alternative to cross-words and puzzles, the true remedy for Alzheimer's disease". Unrealistic? This was the remark of the reporter of the Italian newspaper to whom Eco gave his last interview. And the Professor answered:  "It is worse than that, we are insane".
Come un giovane amante in balia di sentimenti fascinosi, il Professore riconosceva l'azzardo del progetto, la consapevolezza che poteva tramutarsi in un "magnifico fallimento". Iniziare un'avventura a 84 anni non è da tutti. E infatti lui era Umberto Eco: "Teseo è solo un pretesto, un nome come un altro. L'importante è la nave, non Teseo". Come a dire, l'importante è imbarcarsi, salpare "perché il progetto è l'unica alternativa alla Settimana Enigmistica, il vero rimedio contro l'Alzheimer". Velleitari? Commentava il giornalista di Repubblica al quale ha rilasciato la sua ultima intervista. E lui, il Professore, per tutta risposta: "Peggio, siamo pazzi".
© Claudia Colagiovanni per Because The Style
traduzione a cura di: Donatella Zepponi
Photocredits