PERCHÉ SE DALLA PRUA PASSA IN ATELIER, LA CIMA È TENDENZA
ПОЧЕМУ ЕСЛИ ОТ НОСА ИДЕТ ДО АТЕЛИЕРА  ВЕРШИНА ЕСТЬ ТЕНДЕНЦИЯ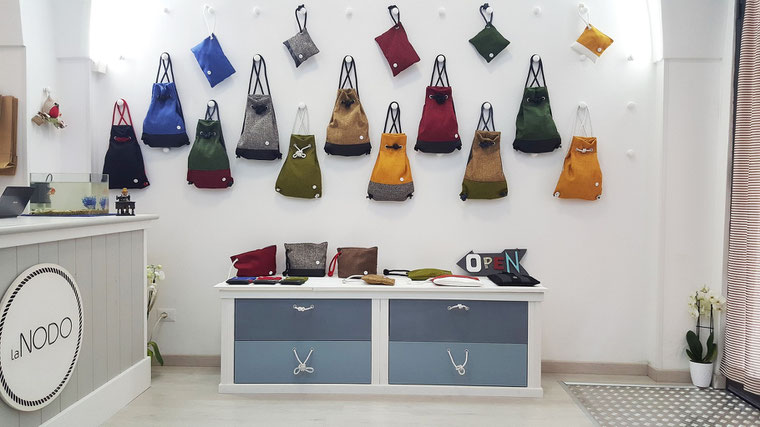 Natural hemp with very lively colours, sail boat eyelet and sailor knots shaken in an  as easy as original  idea made in Apulia as easy as original of the stylist Angela Longo and of the product designer Maria Paola Minerba. In one word: "LaNODO".
Canapone naturale a tinte vivacissime, occhielli da vela e nodi marinareschi shakerati in un'idea made in Puglia semplice quanto originale della stylist Angela Longo e della product designer Maria Paola Minerba: in una parola "laNODO".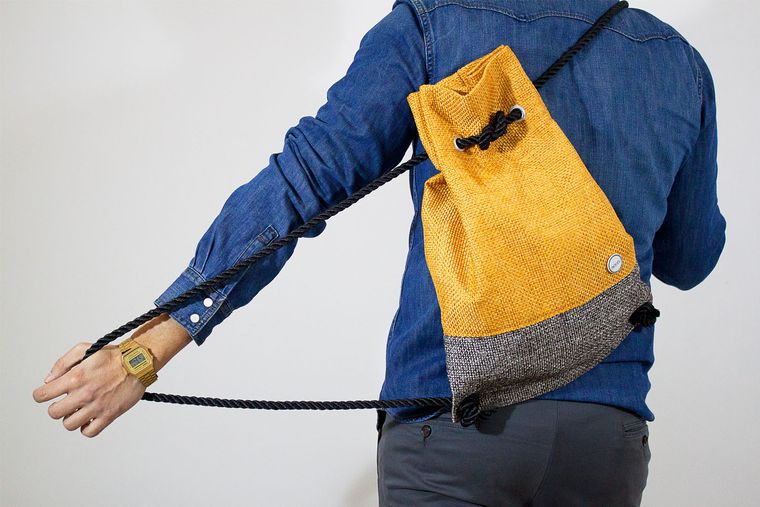 ЛаНОДО, бренд родился благoдаря идеи Анджелы Лонго и Марии Пaолы Минербы, он реализовает сумки ручной работы на личних различних моделях на светах и на тканых и для различных типологйи тросов, глазков, мореходных узелов: эти последные, особенно, связанные точными значенями которые привлекают любовь, страсть, дружбу и удачу. Мы ужѐ выбрали наш лаНОДО.... а вы?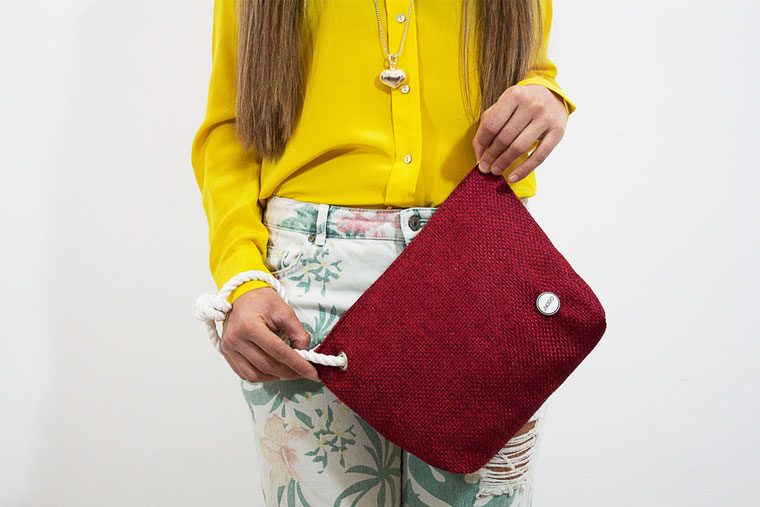 The knot is the trademark with a great symbolic value, evoking more than ever of the two seas town, the  wonderful Taranto, where from 26th August 2013 the brand project starts. It achieves handmade bags in many models (sacks, duffel bags, shoulder bags, purses) tailored by the buyer who can choose among the great deal of colours at disposal, the even mixed cloths, the different kinds of ropes eyelets and seafaring knots, the last ones, mainly connected to sharp meanings which recall Love, Passion, Friendship and Luck to connect, indeed essentially to emotions, moments and life memories.
Il nodo è il marchio di fabbrica dalla grande valenza simbolica, evocativo più che mai della città dei due mari, la splendida Taranto, dove dal 26 agosto 2013 è partito il progetto di questo brand che realizza borse handmade in vari modelli (sacche, borsoni, tracolle, pochette…) personalizzabili dall'acquirente che può scegliere tra i tantissimi colori disponibili, i tessuti anche misti, le varie tipologie di cime, occhielli e nodi nautici; questi ultimi, in particolare, legati a precisi significati che richiamano Amore, Passione, Amicizia e Fortuna da "legare" – è proprio il caso di scriverlo – imprescindibilmente ad emozioni, momenti e ricordi di vita.
The social tam-tam - laNODO is also present on Facebook and Instagram - and the followers affection proyected at once  the accessories line towards a really  great breath diffusion making it a real handmade startup which was able to impose for its taste and originality, deserving in December 2015 the victory to the contest NIDI announced by Apulia Region for New Enterprise Initiative which was  at once translated in the opening of a fresh workshop and shop in via Massari 8/A at Taranto (Apulia, Italy), to introduce the trademark to the public, the products in progressing evolution and of course to project innovations to reserve to by now fond clients and to conquer new ones.
Il tam tam dei social – laNODO è presente anche su Facebook e Instagram – e l'affetto dei followers ha proiettato la linea di accessori subito verso una diffusione di grandissimo respiro, facendone una vera e propria startup artigianale che si è saputa imporre per gusto e originalità, meritandosi nel dicembre 2015 la vittoria del concorso NIDI indetto dalla Regione Puglia per "Nuove Iniziative D'Impresa", che si è immediatamente tradotta nell'apertura di un fresco Laboratorio & Showroom in via Massari 8/A a Taranto, per presentare al pubblico il marchio, i prodotti in continua evoluzione e, naturalmente, per progettare novità da riservare ai clienti ormai affezionati e per conquistarne di nuovi.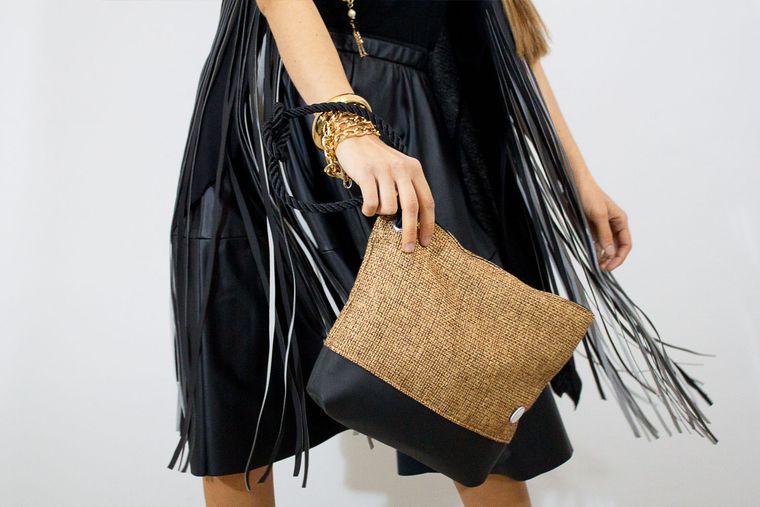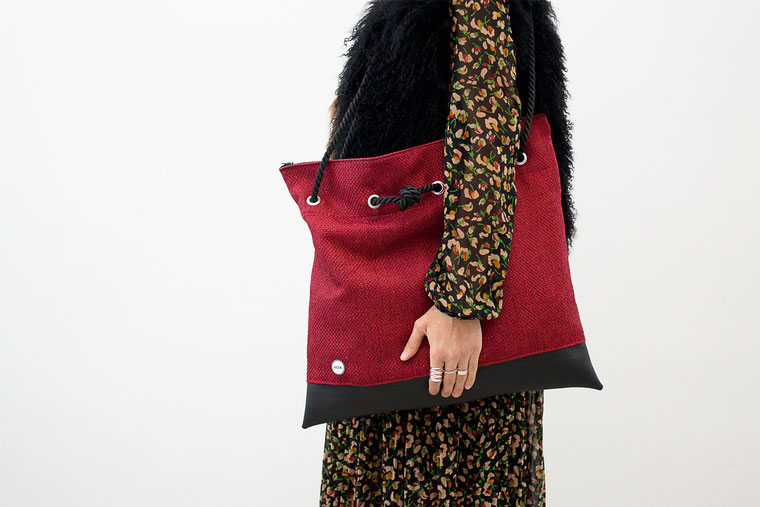 Because The Style crew, really in love, has already chosen: a sack 35x45 in double green hemp, boat eyelet, blue retwisted rope, knot Friendship! What about you? Have you tangled your handkerchief for laNODO?
La redazione Because The Style, innamoratissima, ha già scelto: sacca 35x45 in doppio canapone verde, occhielli da barca, cima ritorta blu, nodo "Amicizia"! E voi, avete fatto il "nodo al fazzoletto" per laNODO?!
© Francesca Lunanova per Because The Style
Photocredits
Per saperne di più sulle designer Angela Longo e Maria Paola Minerba, visita il sito di I Think Magazine che le ha intervistate.
Sharing is caring!