PERCHÉ A SEX AND THE CITY C'È SOLO UN MR. BIG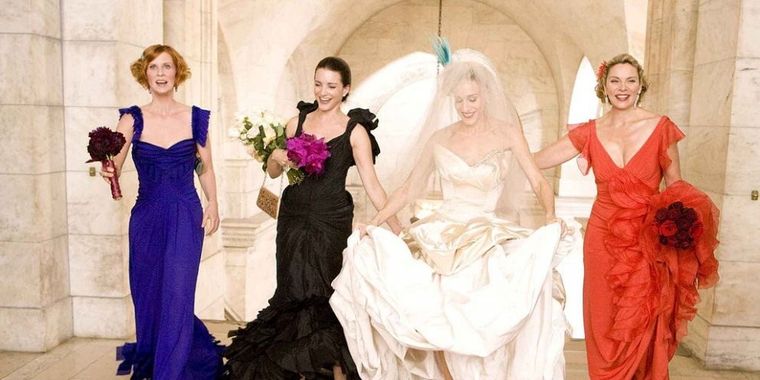 Lately Darren Star, creator and producer of the TV series Sex and the City, is having a lot of fun in disclosing information that has truly startled the army of Carrie fans. 
In early 2016 the famous producer – and creator of Beverly Hills, 90210  and Melrose Place – revealed that he regretted the fact that Carrie had got married to Mr. Big: "Unfortunately, I realize that this betrayed what the show was about, which was that women don't ultimately find happiness from marriage". Such statement came as a real shock. How could that be? We have been fans of Carrie, Samantha, Miranda and Charlotte for a whole of eight years and we find out that, from the very beginning, the intent was to keep them from walking around Fifth Avenue looking for a wedding dress! That could be ok for Samantha, but in the case of Charlotte that would have meant denying her true nature. Besides, dear Mr. Star, bad luck in love affairs is not and cannot be forever. Thankfully.
Ultimamente Darren Star, l'uomo che ideato e prodotto la serie televisiva Sex and the City, si sta divertendo a lanciare una serie di indiscrezioni che hanno fatto sussultare l'esercito delle Carrie's addict.
Era l'inizio del 2016 quando con estrema tranquillità il noto produttore, già creatore di Beverly Hills 90210 e Melrose Place, ammetteva placidamente di essersi pentito di aver fatto convolare a nozze Carrie e Mr. Big: "Mi rendo conto, purtroppo, che questo abbia portato lo show a tradire tutto ciò su cui si era inizialmente basato, specialmente la nozione secondo la quale le donne della serie non avrebbero mai trovato la propria felicità nel matrimonio".
Ora, già solo a sentire questa dichiarazione vien la pelle d'oca. Ma come, per otto anni siamo stati tutti a tifare per Carrie, Samantha, Miranda e Charlotte e ora scopriamo che fin dall'inizio si voleva impedire loro di scorrazzare sulla Fifth Avenue in cerca dell'abito bianco? Passi per Samantha, ma per una come Charlotte questo avrebbe significato la negazione del suo stesso personaggio. Oltretutto, caro Mr. Star, la sfiga negli affari di cuore non è né può essere eterna. Per fortuna.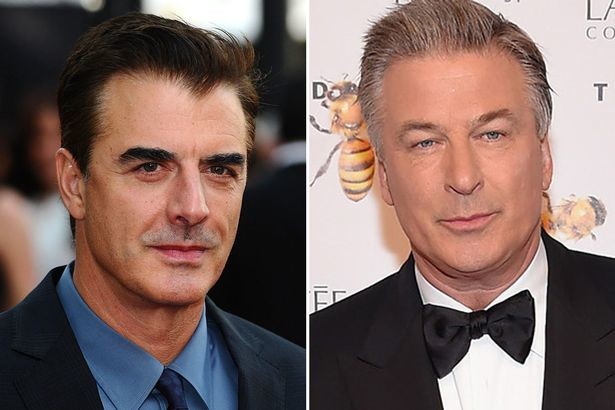 And that is not all. Just a few days ago, in an interview with Entertainment Weekly, the producer once again discussed the HBO TV series, revealing who was originally going to play Mr. Big: "I was thinking of Alec Baldwin for Big initially".
Another shock and a strong desire to tell Mr. Star really good news:  things have gone in a different way and we are happy with it! Long live Chris Noth (the actor who plays Mr. Big in the series), the only and true Mr. Big.
Ma non finisce qui. Proprio qualche giorno fa, in una intervista rilasciata a Entertainment Weekly, il produttore è tornato a parlare della serie targata HBO tirando in ballo il ruolo di Mr. Big: "La prima persona alla quale ho pensato per il personaggio di Big è stato Alec Baldwin". Altro sobbalzo, pelle d'oca con rinforzo sottocutaneo e una voglia immensa di comunicare a Star una gran bella notizia: ormai le cose sono andate così e a noi va più che bene! W Chris Noth (l'attore che nella serie interpreta Mr. Big), l'unico e solo Mr. Big.
© Claudia Colagiovanni per Because The Style
traduzione a cura di: Donatella Zepponi
Photocredit
Sharing is caring!