PERCHÉ SCOLA HA FATTO STORIA
Recently, Ettore Scola, one of the best italian directors, died.
He was behind movie cameras since always, Roman adopted but born in Avellino, Scola represented on the big screen vices, virtues and above all evolutions of the middle Italian.
Many, too many his movies which marked the cinema history and our memory.
The beginning to direction is in 1964 but his first great success is of four years later with "Will Our Heroes Be Able to Find Their Friend Who Has Mysteriously Disappeared in Africa?" with Alberto Sordi, Bernard Blier and Nino Manfredi.
The movie, biting as all the stories signed by Scola, looks apparently a harmless parody of the adventure stories so fashion in that period, actually is a ruthless satire against the exploitation of people by the Western side sick and corrupted.
Recentemente abbiamo perso Ettore Scola, uno dei massimi registi italiani.
Dietro le cineprese praticamente da sempre, romano di adozione e avellinese di nascita, Scola ha rappresentato sul grande schermo vizi, virtù e soprattutto le evoluzioni dell'italiano medio.
Tante, troppe le pellicole che hanno segnato la storia del cinema e la nostra memoria.
L'esordio alla regia è del 1964, ma il suo primo grande successo è di quattro anni dopo con "Riusciranno i nostri eroi a ritrovare l'amico misteriosamente scomparso in Africa?" con Alberto Sordi, Bernard Blier e Nino Manfredi.
La pellicola, pungente come tutte le storie da lui firmate, sembra apparentemente una innocua parodia di quelle storie avventurose in voga all'epoca, ma in realtà è una impietosa satira sullo sfruttamento dei popoli da parte di un Occidente corrotto e malato.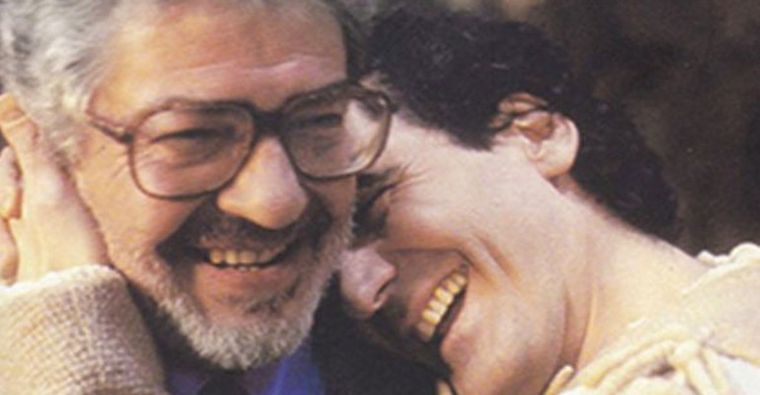 In 1974 it's on the screen the film destined to enter the list of the 100 Italian movies  to save "We all loved each one so much". Great success of audience, raked awards, the film is half a comedy and half a social denunciation.
Three years later "A special day", story of a meeting between two souls on the day of the Fuhrer visit in Rome in  May1938, is on the screens with the golden couple Marcello Mastroianni - Sophia Loren.
More recent is "The family" (1987) played by Gassman with Sordi and Manfredi a  Scola fetish actor. The story shot inside a big Roman flat  narrates 80 years of Italian history.
The History with a big H is blended in Scola cinematography with that little and minimal of who lives and makes it, under the shade of a necessary memory.
Nel 1974 esce sugli schermi il film destinato ad entrare tra nella lista dei 100 film italiani da salvare, e cioè "C'eravamo tanto amati". Grande successo di pubblico e di critica per un film che è a metà tra la commedia e la denuncia sociale.
Tre anni dopo esce "Una giornata particolare" con la coppia d'oro Sofia Loren - Marcello Mastroianni, cronaca di un incontro tra due anime perse il giorno della visita a Roma del Fuhrer nel maggio 1938.
Di epoca più recente (1987) è "La famiglia" interpretato da Gassmann, attore feticcio di Scola con Sordi e Manfredi.
Nella cinematografia di Scola, la storia con la "s" maiuscola si fonde con quella minima e minimale di chi la vive ogni giorno, all'ombra di una memoria imprescindibile.