PERCHÉ SHAKESPEARE VIVE TRA TEATRO E CINEMA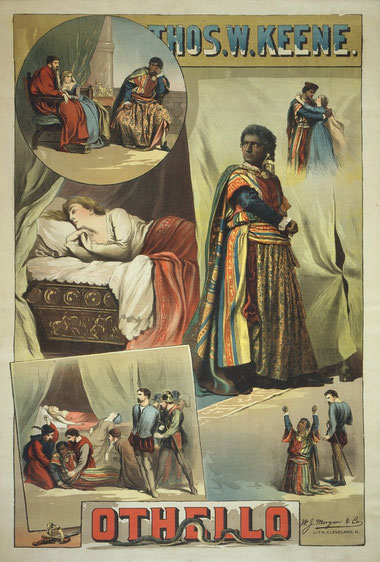 400 years after his death, William Shakespeare still lives in the history of the theater, and not only there. The name of this great English playwright and poet had, and still has, a huge resonance also in the movie world.
Shakespeare is the author most represented both on TV and cinema; many of his plays have in fact been re-written and adapted for the big screen. The good fortune of Shakespeare's cinematography starts with silent movies, demonstrating that his works are filled with all the ingredients needed to create a great script: intrigue, power, fiction, ambition, love. In 1914 Enrico Guazzoni directed the movie "Julius Caesar", from homonymous Shakespearean tragedy, while in the 1952 Orson Welles played and directed with mastery "The Tragedy of Othello: The Moor of Venice", based on the drama, which will then be awarded best film at the 5th Festival of Cannes.
The British Film Institute, which in London organizes the "Shakespeare On Film festival", points out the importance that Shakespeare has always had for the theater and film directors of all times. Perhaps because, as noted in a recent interview with the British actor Ian McKellen (Gandalf in "The Lord of the Rings"), "The beauty of Shakespeare is that he was so perceptive about human nature. He was so interested in the whole range of people from the top of society to the bottom and everything in between. He was so accurate in understanding our emotions ... and our motives for doing things, that he goes on being relevant".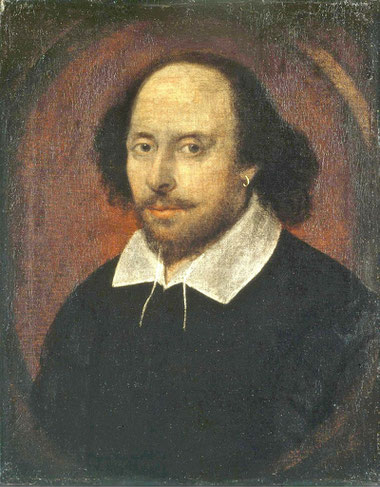 A 400 anni dalla sua morte, William Shakespeare vive ancora nella storia del teatro e non solo. Il nome di questo grande drammaturgo e poeta inglese ha avuto, e ha tuttora, un'enorme risonanza anche nel mondo cinematografico. Shakespeare è l'autore più rappresentato sia in tv che al cinema, molte delle sue opere infatti sono state riscritte e riadattate per il grande schermo. La fortuna cinematografica di Shakespeare inzia con il cinema muto, a dimostrazione del fatto che le sue opere sono piene di tutti gli ingredienti indispensabili per dare vita a una grande sceneggiatura: intrigo, potere, finzione, ambizione, amore. Nel 1914 Enrico Guazzoni dirige il film "Caio Giulio Cesare" tratto dell'omonima tragedia shakesperiana, mentre nel 1952 Orson Welles interpreta e dirige con grande maestria "The Tragedy of Othello: The Moor of Venice", tratto dall' omonimo dramma, che verrà poi premiato come miglior film al V Festival di Cannes.
Il British Film Institute, che a Londra organizza il festival "Shakespeare On Film", evidenzia l'importanza che Shakespeare ha sempre avuto per i registi teatrali e cinematografici di tutti i tempi. Forse perché, come ricorda in una recente intervista l'attore britannico Ian McKellen (il Gandalf de "Il Signore degli anelli"), "la bellezza di Shakespeare stava nella sua capacità di capire la natura umana. Era così interessato a tutta la varietà delle persone di tutte le possibili estrazioni, dall'alta società al popolino, ed era così preciso nel capire le nostre emozioni e i sentimenti, le motivazioni nel fare le cose, che continua ad essere rilevante".
© Monica Cocciardo per Because The Style
Sharing is caring!