PERCHÈ LA NAIL ART È UN LINGUAGGIO DI LIBERTÀ
ПОЧЕМУ НЕИЛ АРТ ЯЗЫК СВОБОДЫ
Nail art, i.e., the art of decorating fingernails and/or toenails is not a recent trend. If we were to investigate its origins, we should go as far back as the Bronze Age when our ancestors used the juice of the henna plant to decorate their nails for ritual purposes.  Such custom survived until around 1920 when the manicure treatment as we know it today was first introduced;  it was in the 1930s that Revlon produced its first nail polish.  From then onwards, millions of women have got the passion for nail decoration, setting a new trend and widening the range of services in the field of body care and beauty.  
Nowadays, social media are full of pictures and videos which explain how to decorate nails and we have met a professional in the field of hand cosmetic treatment in order to get to know more about nail art. Giorgia Adriani is the owner of Femme, the beauty salon which is the reference point in Rome for nail art lovers. Talking with her, we have discovered that it is important to take care of one's hands and nails before choosing colors and decorations. In other words, nail polish is useless unless you have had a perfect manicure treatment.
L'arte di decorare le unghie, quella che oggi viene chiamata nail art, non è una moda recente. Se volessimo ricercarne le origini, dovremmo tornare indietro fino all'età del Bronzo, quando i nostri antenati utilizzavano in modo rituale la tintura di henné per decorare le unghie. Tale uso è sopravvissuto nel tempo fino a quando, intorno al 1920, nacque l'odierna manicure e, a seguire negli anni '30, i primi smalti targati Revlon. Da quel momento, la passione per la decorazione delle unghie ha conquistato milioni di donne, dettando tendenza e arricchendo l'ampia gamma di servizi che popolano il mondo della bellezza e della cura del corpo. 
Oggi i social sono letteralmente invasi da foto e video che spiegano come decorare le unghie e noi ci siamo rivolti a chi professionalmente cura l'estetica delle mani per saperne di più. Abbiamo incontrato Giorgia Adriani, titolare di Femme, il salone di bellezza punto di riferimento a Roma per le appassionate di nail art e non solo, e abbiamo scoperto che prima di lasciarsi andare alla scelta di colori e decorazioni, è importante prendersi cura delle unghie nel modo giusto. In altre parole, senza una perfetta manicure di base non c'è smalto che tenga.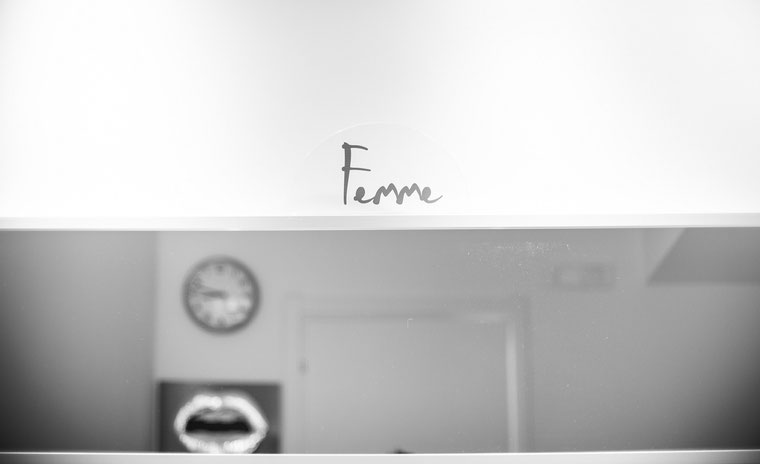 Декоративное искусство ноготей, котороe сегодня мы зовём Пеил Арт этo нет недавнего моды. Мы встретились с Джиорджией Адриани, она главa фирмы ФАММ, салон красоты пункт ориентира в Риме для увлечённых Неил Артa а нет только.
Giorgia has created a comfortable and relaxing environment consisting of wide spaces where every woman can make peace with her soul taking care of her body, from head to toes. As you enter Femme, you are struck by the wide range of nail polish colors (more than 3000) which are placed as a welcome mosaic on the wall of the main room. This is not a random choice:  metaphorically speaking, it is an invitation to let oneself go, to allow oneself the luxury of choosing which part to show.
Giorgia, fin dall'inizio, ha voluto creare un ambiente confortevole e rilassante, fatto di spazi ampi e dilatati, dove ogni donna può riconciliarsi con la propria anima attraverso la cura del corpo, dalla punta dei piedi fino all'estremità dei capelli. Appena entrati in Femme colpisce la varietà dei colori degli smalti (più di 3000) disposti come un mosaico di benvenuto sulla parete dell'ambiente principale. Questa scelta non è casuale: metaforicamente, si tratta di un invito a lasciarsi andare, a concedersi il lusso della libertà di scegliere quale parte di sé mostrare.
This is maybe the meaning which we can give to nail art, the same that Giorgia shows us with patience, professionalism and creativity: to give every woman the possibility of revealing every day the thousands facets of her femininity, sensuality and imagination.
E forse è proprio questo il senso che oggi possiamo dare oggi alla nail art, lo stesso che Giorgia ci mostra con pazienza, professionalità e creatività: offrire a ogni donna la possibilità di svelare ogni giorno le mille sfaccettature della propria femminilità, sensualità e immaginazione.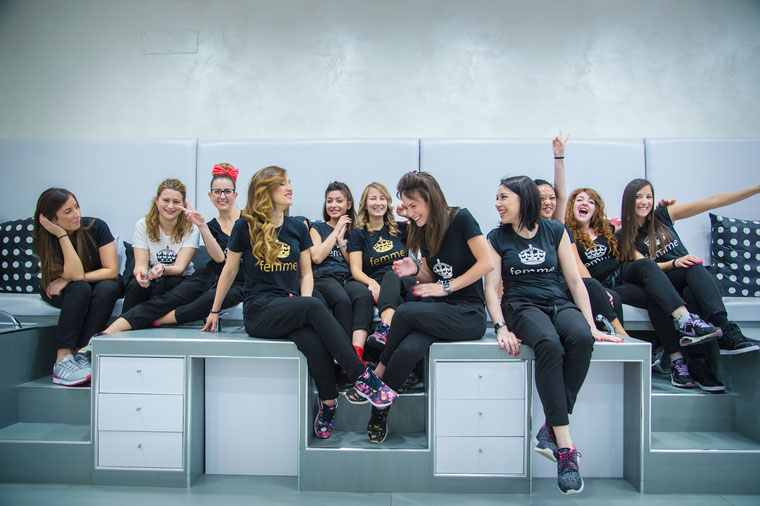 © Claudia Colagiovanni per Because The Style
Photocredits
Sharing is caring!