PERCHÉ LA FESTA DI S. NICOLA A BARI NON È SOLO LUCI E FORNACELLE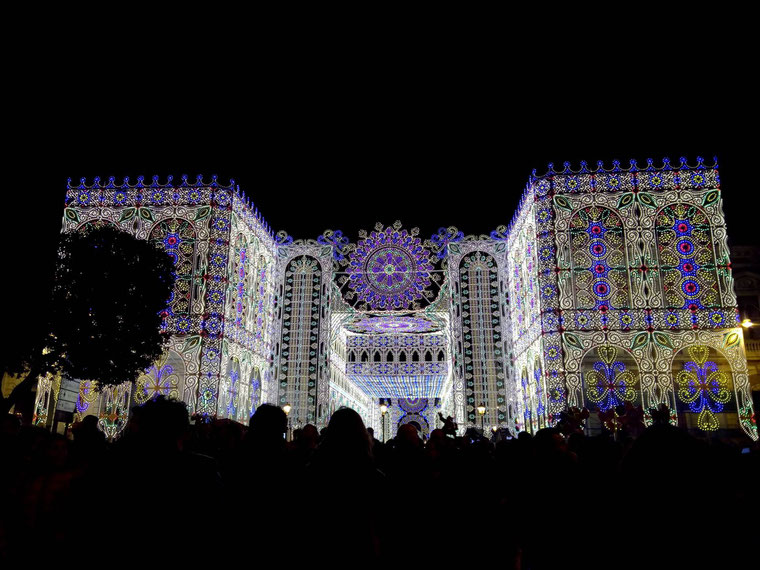 Lately, the city of Bari (Southern Italy) has come again into the limelight because of the sad end the renowned St. Nicholas festival which is not just a festival, but a true act of devotion towards St. Nicholas performed by the citizens of Bari and pilgrims coming from far away places.
During this special period Bari is not just wonderful fireworks, masterfully arranged lights and plenty of street food.  Bari and its festival are also and above all history.
Ultimamente la città di Bari è tornata alla ribalta per il triste finale della rinomata festa di S. Nicola, non solo una sagra ma davvero testimonianza di devozione al santo di baresi e pellegrini che giungono anche da molto lontano. Ma Bari, in questo periodo speciale, non è solo i meravigliosi fuochi d'artificio, le luminarie montate con maestria, il cibo di strada più o meno contestato. Bari e la sua festa sono anche e soprattutto storia.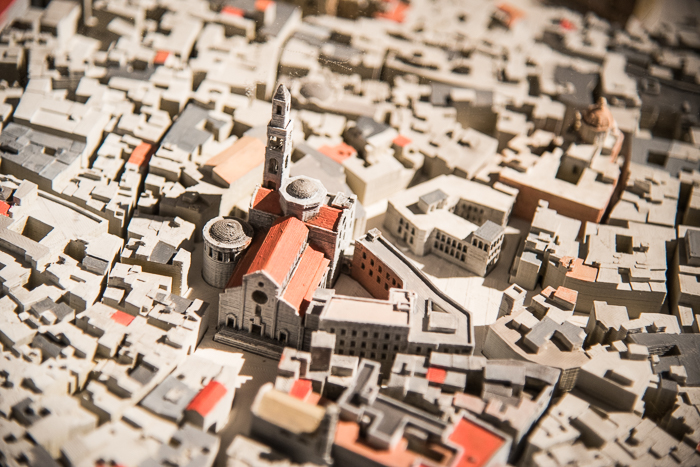 History that talks through the city's monuments and museums such as Museo Civico with its exhibition "Bari in the XI Century – Reconstructions".  The exhibition has been planned and directed by stage and costume designer Luigi Spezzacatene on the occasion of St. Nicholas festival.  In addition to the exhibition, archeologist Francesco Sanseverino and engineer Vitantonio Vacca, who coordinates the FabLab in Bitonto, have made a 3D reconstruction of Bari as it was in the XI century. The exhibition also offers fascinating photos (by Michele Carnimeo) of last historical procession, with makeup and hairstyles by Nouvelle Esthétique Académie.
Storia che permane nei monumenti e nei musei, come quello Civico che propone la mostra "Bari XI secolo. Ricostruzioni", ideata e diretta dallo scenografo e costumista Luigi Spezzacatene, in occasione della festa di San Nicola. Una mostra affiancata dalla ricostruzione 3D della città dell' XI secolo, grazie all'archeologo Francesco Sanseverino e all'ingegnere Vitantonio Vacca, coordinatore della FabLab di Bitonto e dai densi ritratti, fotografati da Michele Carnimeo e curati nel trucco e nelle acconciature dalla Nouvelle Esthétique Academie, dei figuranti della passata edizione del corteo storico.
A well-kept cultural space where visitors can get the real taste of what the city was at the time when St. Nicholas's bones were stolen.  It is a private space at the disposal of those who want to have an in-depth understanding of both the festival and history, surrounded by the silence of culture and the authentic atmosphere of Old Bari.
*A "fornacella" is a small brick-lined oven.
Uno spazio culturale curato che consente di affacciarsi sulla realtà barese ai tempi della trafugazione delle ossa del santo, ponendo l'accento su aspetti inediti e unici nel proprio genere.
Uno spazio riservato dedicato a chi vuole "entrare nel merito" della festa e della storia, nel silenzio della cultura e nell'atmosfera della più autentica "Bari Vecchia".
© Pitian per Because The Style
traduzione a cura di: Donatella Zepponi
Photocredits
First photo by Pitian with her smartphone
Michele Carnimeo
Info Mostra (prorogata): Museo Civico di Bari, Str. Sagges 13 -  080 577 2362
Sharing is caring!