PERCHÉ CON TOTÒ E PEPPINO LA COPPIA NON SCOPPIA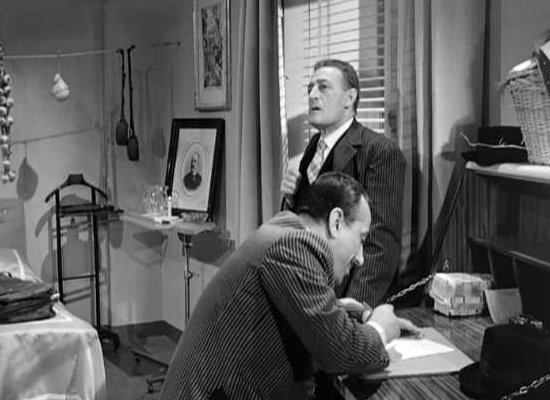 1956: it's just sixty years since "Totò, Peppino and malafemmina" firstly appeared on the Italian screens.
Actually a so called "musicarello" that is a film with a thin script which turns around a successful singer. As a matter of fact this film should have had as a main character the thirty-year-old singer from Trieste Ferruccio Ricordi better known as Teddy Reno and his young partner with the ambiguous stage name Dorian Gray while Totò and Peppino who had to be comic supporting actors only turned the movie into a comic masterpiece thanks to their joustings.
The scene of the letter dictated by Totò to a tired Peppino is mythical, an ungrammatical and nonsense  letter corrected and revisited more and more times by Italian screenplayers (one on all "Nothing let to do but cry") but even the encounter between the two tender brothers Totò and Peppino with the traffic warden from Milan marks the comparison between two parts of Italy as far as similar for a common and likewise pure provincialism.
1956: esattamente sessanta anni fa usciva sugli schermi "Totò, Peppino e la malafemmina". Ufficialmente un cosiddetto "musicarello", film cioè dall'esile sceneggiatura che ruota intorno a un cantante di successo. Il film in questione infatti doveva avere come protagonista il trentenne triestino Ferruccio Ricordi, meglio noto come Teddy Reno, e la sua giovane partner dall'ambiguo nome d'arte Dorian Gray, mentre Totò e Peppino, che dovevano essere solo comprimari comici, trasformarono la pellicola in un capolavoro comico grazie alle loro schermaglie.
Resta nel mito la scena della lettera dettata da Totò a un affaticato Peppino, lettera sgrammaticata e nonsense riveduta e corretta più volte nel nostro cinema (uno su tutti "Non ci resta che piangere" con gli altrettanti strepitosi Benigni e Troisi), ma anche l'incontro tra i due candidi fratelli con il vigile meneghino che segna il confronto tra due Italie tanto lontane quanto affratellate da un comune e altrettanto candido provincialismo.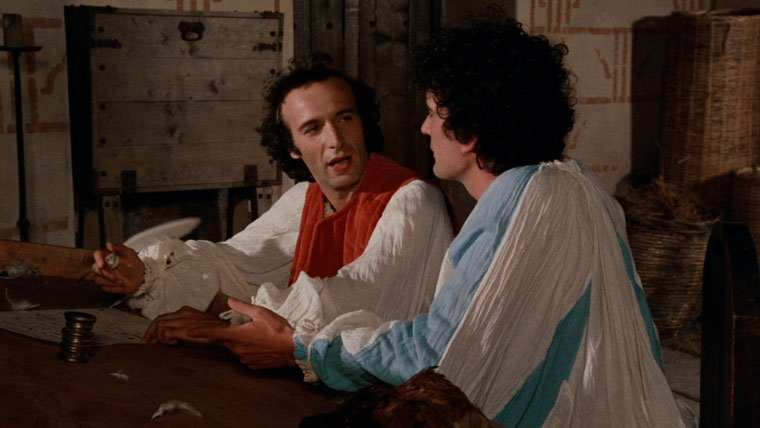 Two great actors able to extemporize on an easy canvas but to lend gags with plainness and virtuosity, a legendary couple of Italian cinema never destined to break out as much as to  virtually reach the longed diamond wedding.
Due grandi attori capaci di improvvisare su un semplice canovaccio, ma anche di porgere le battute con naturalezza e maestria, coppia memorabile del nostro cinema e mai destinata a scoppiare tanto da aver compiuto virtualmente le agognate nozze di diamante.