PERCHÈ NICCOLÒ PICCINNI PASSEGGIA PER LA CITTÀ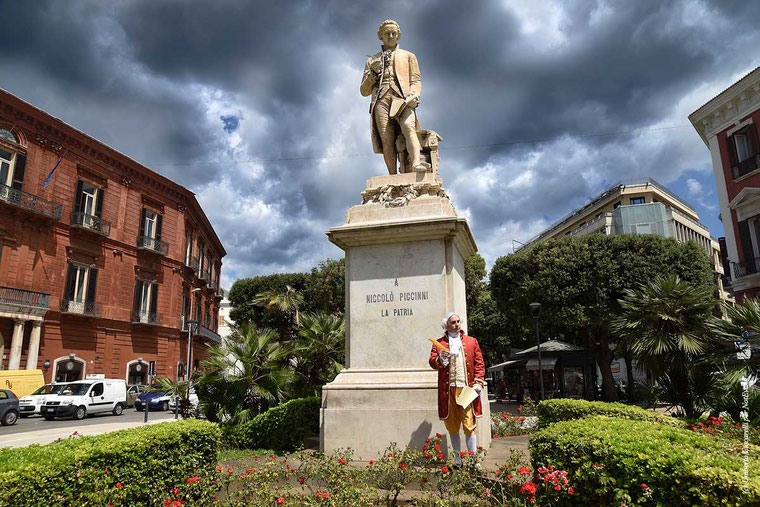 Maestro and great composer of opera buffa (comic opera).  What would he think seeing another maestro,  whom we have had a chance to meet earlier on, who has written a book about him, who has studied in the academy of music which is named after him, strolling along the most popular street of Bari in a summer afternoon with three ladies wearing XVIII century clothes?
Maestro dell'opera buffa. Chissà cosa penserebbe a rivedere un altro maestro, che abbiamo già avuto modo di conoscere precedentemente, che ha scritto un libro su di lui, ha studiato al Conservatorio di musica a lui intitolato e che in un pomeriggio d'estate ha pensato bene di andare a zonzo con tre dame settecentesche per la via più nota di Bari.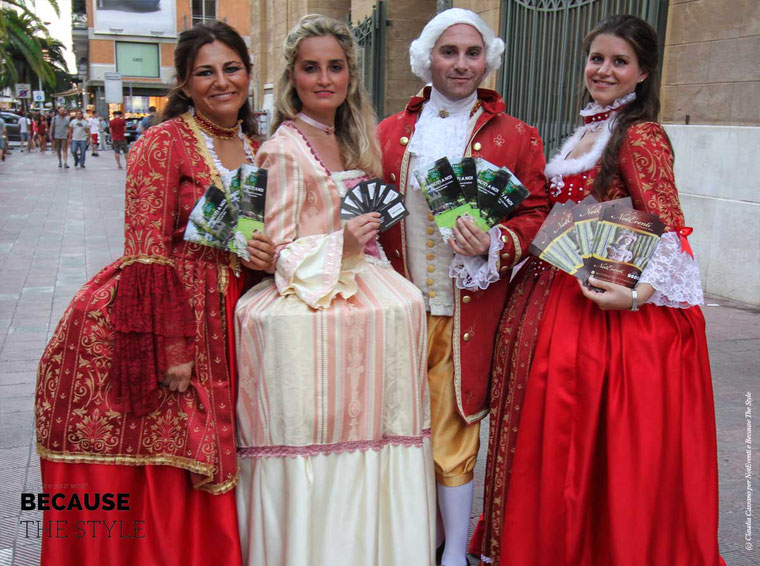 Actually, it is not just a stroll since Maestro Angelo Pascual De Marzo, President of "I luoghi della musica", has decided, with the help of Monica Cocciardo of NotEventi, to dress up as Niccolò Piccinni in order to support an initiative for collecting signatures launched by FAI (Fund for the Italian Environment) which advocates the restructuring and re-opening of the house in which the famous composer was born.
"A zonzo" si fa per dire, perché in realtà il maestro Angelo Pascual De Marzo, presidente dell'Associazione "I luoghi della musica", ha deciso, con l'aiuto di Monica Cocciardo di NotEventi, di indossare per qualche ora i panni di Niccolò Piccinni per sostenere con una raccolta di firme del FAI (Fondo Ambiente Italiano) la ristrutturazione e la riapertura della casa natale del famoso compositore.
The statue of Piccinni, located in the same place where music events and a variety of shows are held in downtown Bari, is a silent presence.  After this initiative, it will be difficult to look at the statue in the same way as before since, until his house is open again to the public, it will look as if the statue is asking the viewer to sign this cultural petition which would give back a piece of history to the city insofar as that house is one of the "places of the heart", not only for the people of Bari.
Una presenza silenziosa quella della statua di Piccinni che è posta proprio nel luogo in cui si tengono manifestazioni canore e spettacoli vari in pieno centro di Bari. Dopo questa iniziativa sarà difficile guardare nello stesso modo la statua perché quella posizione, finché la sua casa non sarà riaperta al pubblico, sembrerà sempre invitare alla firma di questa petizione culturale che restituirebbe un pezzo di storia alla città e che davvero rappresenta uno dei "luoghi del cuore", non solo per i baresi.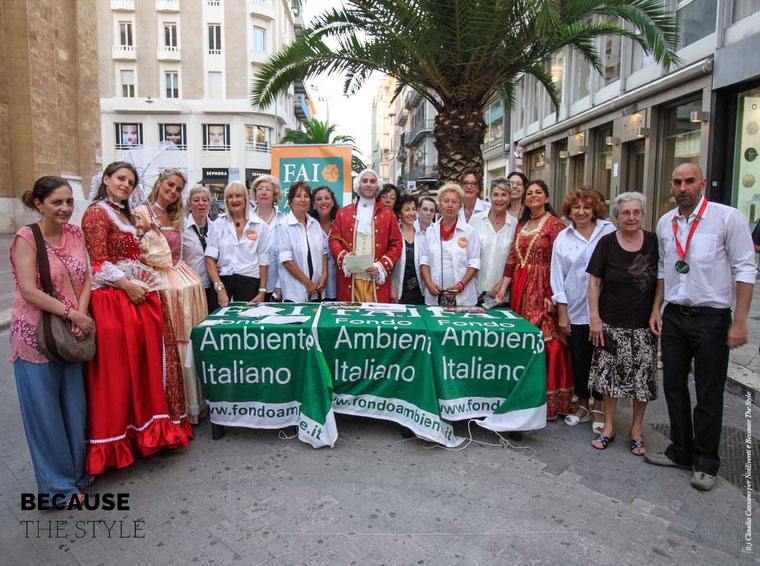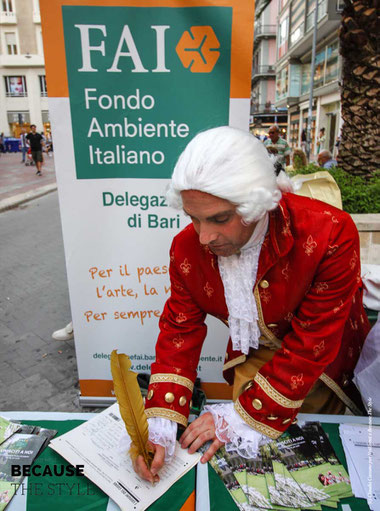 Because The Style is a partner of this initiative and we invite you to sign it online through the FAI link.
Because The Style è stato partner di questa iniziativa e vi invitiamo a firmare anche online attraverso questo link del FAI.
© Pitian per Because The Style
traduzione a cura di: Donatella Zepponi