PERCHÉ A VOLTE IL BELLO È ANCHE GUSTOSO: IL CAPPERO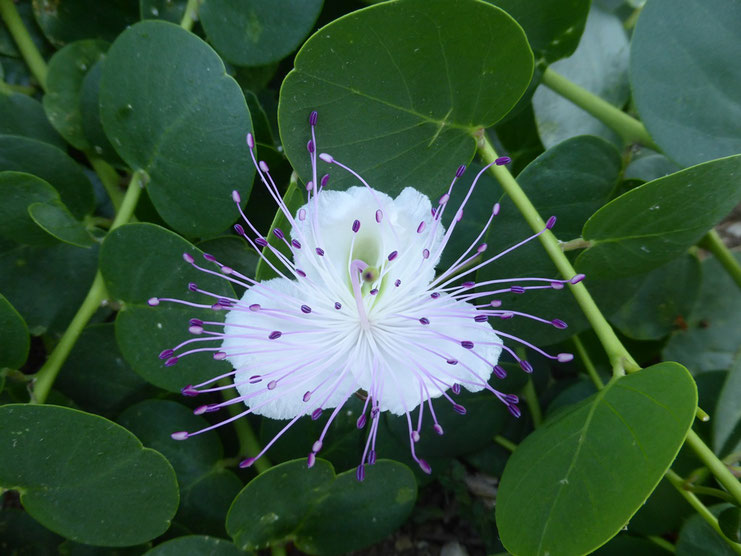 The caper: a tasty ingredient, strong flavor and well-defined, often used in the preparation of delicious recipes. Not everyone knows that it is nothing more than the flower-bud of a rustic plant, typical of Mediterranean environments, among other very decorative.
It prefers poor and stony soils, well-drained, exposed to the sun, and often find ourselves perched on rocky end stony ridges or in dry stone walls cracks that in summer are covered with long branches that carry green leaves, round: at each leaf it develops a bud that grows quickly and in a few days opens its white blooms adorned with beautiful, long and thin violet stamens, which stand out on the petals and give to flower an ethereal and graceful appearance.
Il cappero: un ingrediente gustoso, dal sapore deciso e ben definito, spesso usato nella preparazione di deliziose ricette. Non tutti sanno però che non è altro che il bocciolo fiorale di una pianta rustica, tipica degli ambienti mediterranei, tra l'altro molto decorativa. Predilige terreni poveri e sassosi, ben drenati, esposti al sole e spesso la troviamo abbarbicata su costoni rocciosi o nelle fessure di muretti a secco che in estate vengono ricoperti da lunghi rami che portano foglie verdi, tondeggianti: in corrispondenza di ogni foglia si sviluppa un bocciolo che cresce rapidamente e in pochi giorni schiude le sue candide corolle abbellite da meravigliosi, lunghissimi e sottili stami violacei, che spiccano sui petali e conferiscono al fiore un aspetto etereo e leggiadro.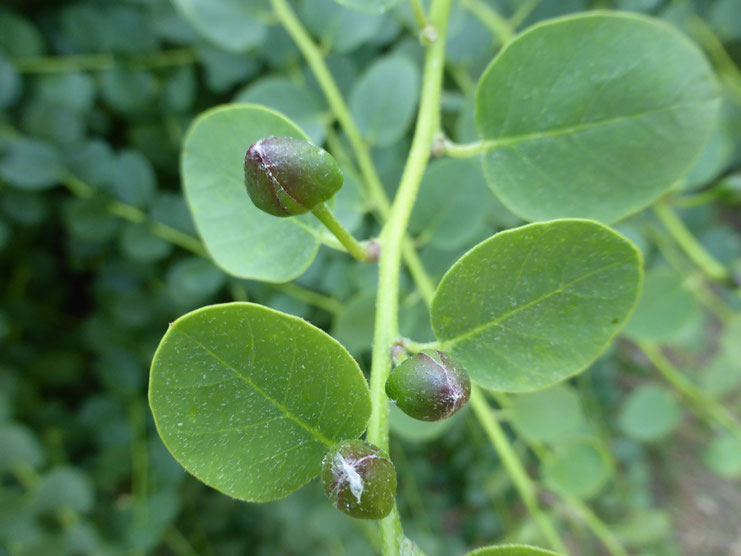 In autumn-winter the branches are pruned vigorously, to stimulate the emission of new vegetation in the following spring. The development of the plant and the production of new buds lasts throughout the summer.
Capers we use in our recipes are just the flower buds that picked when are very small, can be placed in glass jars and covered with salt to dehydrate them. Several times a day, for about a week, you have to have the foresight to remove the water that comes out from the buds and to ensure that they remain always covered with salt. When they do not hunt more water, they can be kept leaving them in salt; ready to use it will wash the amount necessary so that are not excessively salty.
The flowers that are beyond the collection or that are specially left on the plant after flowering bear fruit called cucunci, excellent pickled, to be used in salads.
In autunno-inverno i rami vanno energicamente potati, per stimolare l'emissione di nuova vegetazione nella primavera successiva. Lo sviluppo della pianta e la produzione di nuovi boccioli si protrae per tutta l'estate.
I capperi che usiamo nelle nostre ricette sono proprio i boccioli fiorali che, raccolti quando sono piccolissimi, possono essere sistemati in barattoli di vetro e ricoperti di sale per disidratarli. Più volte al giorno, per una settimana circa, bisogna avere l'accortezza di eliminare l'acqua che vien fuori dai boccioli e far sì che rimangano sempre coperti di sale. Quando non cacciano più acqua, possono essere conservati lasciandoli sotto sale e poi lavati prima dell'uso. I fiori che sfuggono alla raccolta o che vengono appositamente lasciati sulla pianta dopo la fioritura danno frutti detti cucunci, ottimi sott'aceto, da usare nelle insalate.
© Carmela Linsalata per Because The Style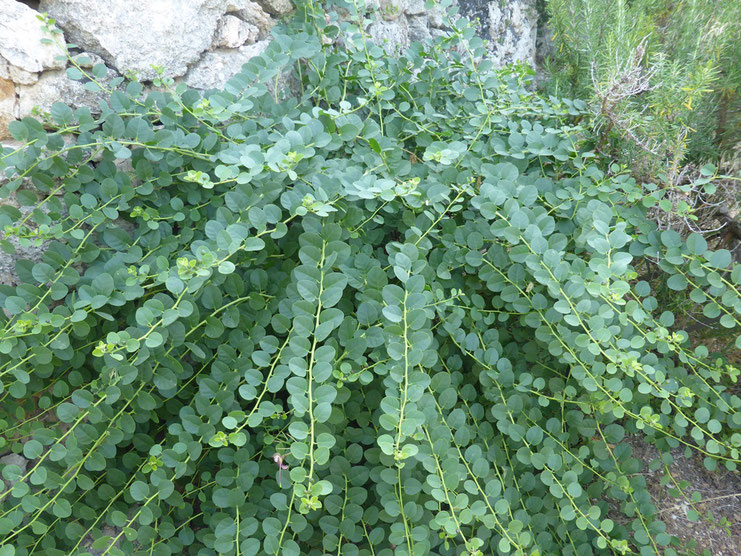 Photocredits
Carmela Linsalata
Sharing is caring!