PERCHÉ TOP FASHION MODEL DIVENTA INTERNAZIONALE
Почему Топ Фешон модел становится интернационалом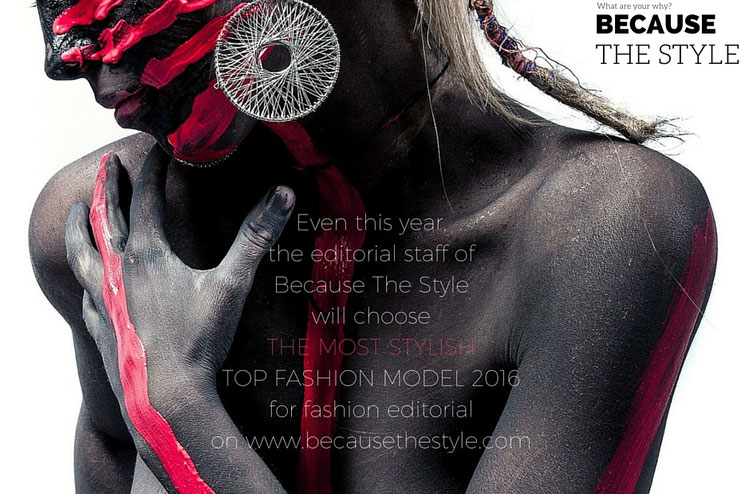 Also this year Because The Style is a member of the jury at the final of Top Fashion Model fashion award and professional master in fashion organized by Carmen Martorana Eventi, a successful agency whose artistic director is Roberto Guarducci, a highly refined fashion designer.
We were present also when this new format was first launched. It is a challenge from both an organizational and conceptual point of view which we have decided to tackle from the very beginning: not just a beauty contest, but a test of style and professionalism born in the South of Italy, a land of known for its breathtaking landscapes, its willfulness, its lively intelligence. This year the fashion award has crossed the national borders, drawing the attention of Accademia di Belle Arti in Bari as well as the patronage of the National Chamber for Young Fashion Designers.
Anche quest'anno Because The Style sarà presente in giuria alla finale di Top Fashion Model, fashion award e master professionale per la moda, organizzato dalla Carmen Martorana Eventi, agenzia di successo che si avvale della direzione artistica di Roberto Guarducci, raffinato stilista dal gusto sofisticato.
Eravamo presenti anche al debutto di questo nuovo format che rappresenta sia una sfida organizzativa che concettuale, sulla quale abbiamo deciso di scommettere sin dal primo momento: non un semplice concorso di bellezza ma prova di stile e di professionalità che parte dal Sud Italia, con i suoi paesaggi mozzafiato, la sua caparbietà e le sue vive intelligenze. Quest'anno il fashion award ha superato i confini nazionali ed ha ottenuto anche l'attenzione dell'Accademia di Belle Arti di Bari, nonché nuovamente l'Alto Patrocinio della Camera Nazionale Giovani Fashion Designer.
Также в этом году Бикос Де Стаил будет присутсвующем на жюри' финала Топ Фешон Модел, международная премия и профессионал егерь для моды, что Кармен Марторана Евенты организовал. В течение вечера будет награждениeм для нашей любимой модели которая будет сотрудничать с нами для редакции.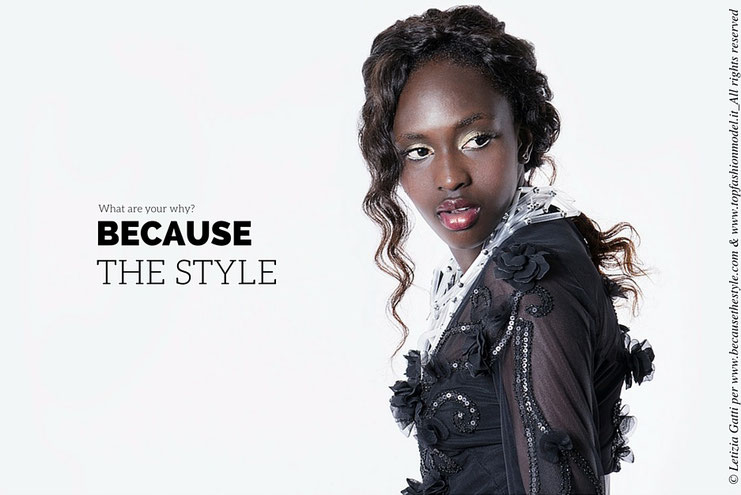 The model who won the award last year became the protagonist of two prestigious shootings (here and here)and also this year we are ready to make our Top Fashion Model for the year 2016 the protagonist of an editorial.
Following is the event program of which we will give a detailed coverage from a privileged and original point of view, as Always.
L'anno scorso premiammo una delle modelle finaliste che diventò poi la protagonista di due nostri prestigiosi shooting (qui e qui) ed anche quest'anno siamo pronti a consegnare la nostra targa per rendere protagonista di un redazionale la nostra Top Fashion Model 2016 preferita.
Di seguito il ricco programma che seguiremo e di cui vi offriremo un punto di vista privilegiato ed originale, come sempre.
©  Pitian per Because The Style
Traduzione a cura di Donatella Zepponi