PERCHÈ CON MELIÈS IL CINEMA È SEMPRE MAGIA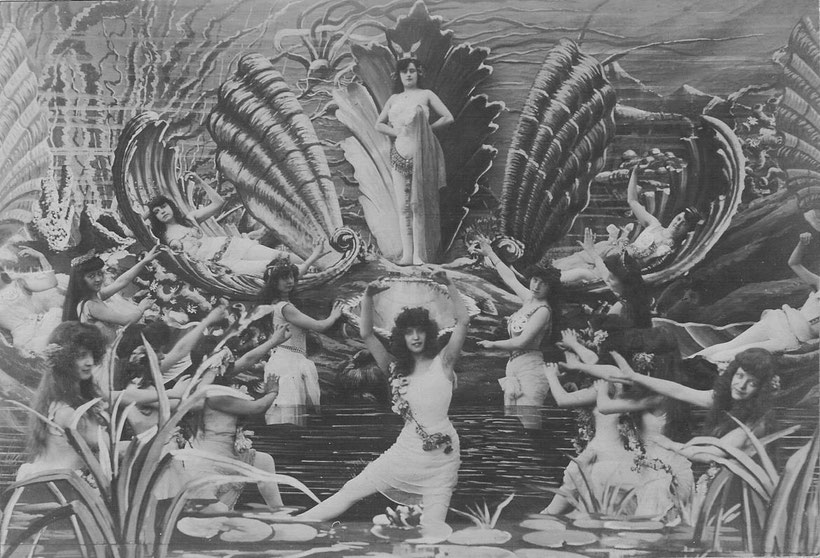 Hands up who didn't widely open his eyes with wonder  in front of magic special effects of "Hugo Cabret" movie, fruit of the wedding between creativity and computer.
In the movie young Hugo happens to interact with one of the fathers of the seventh art, French Georges Meliès well known from all cinema history experts.
Alzi la mano chi non ha spalancato gli occhi di meraviglia davanti ai magici effetti speciali del film "Hugo Cabret", frutto del matrimonio tra creatività e computer.
Nel film il giovanissimo Hugo si ritrova a interagire con uno dei padri della settima arte, il francese Georges Meliès ben noto a tutti gli esperti di storia del cinema.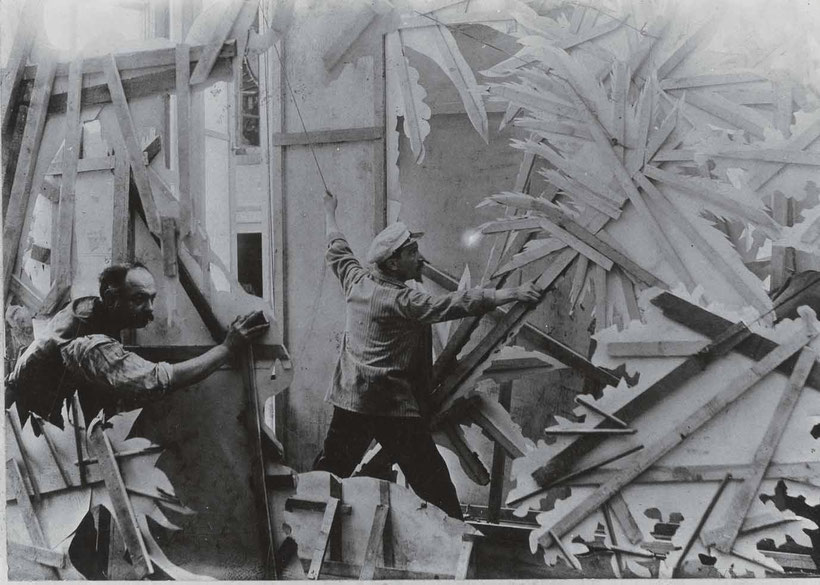 Arisen in the end of XlX century, cinema very soon catches the attention and immediately starts to astonish audience. The moving train shot are unforgettable as it frightened public sure to watch the locomotive coming out from the screen in order to be overwhelmed.
With Meliès cinema ends the merely experimental step to start a new dimension which links an often fantastic plot to special effects apt to astonish the spectator.
Nato a fine Ottocento, il cinema cattura l'attenzione ben presto e immediatamente comincia a stupire il pubblico. Memorabili le riprese del treno in movimento che terrorizzò gli spettatori convinti di vedere la locomotiva  uscire dallo schermo per travolgerli.
Con Meliès il cinema esce dalla fase meramente  sperimentale per entrare in una dimensione che intreccia una trama spesso fantastica a effetti speciali  atti a meravigliare lo spettatore.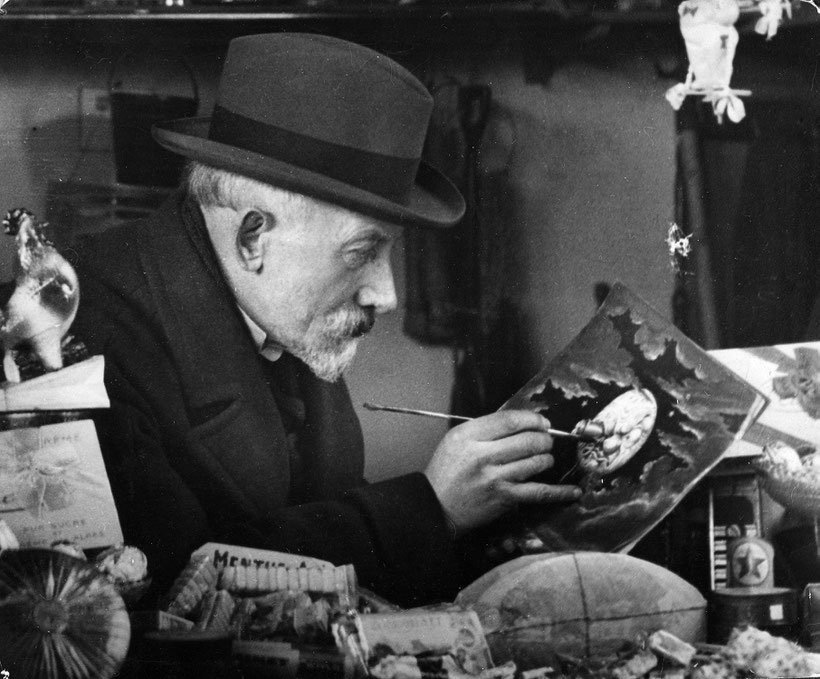 They were mainly candid expedients as that of the rocket which landing on the moon ends on an eye of the above-mentioned but however stroke the imagination of an audience scarcely used to extremely rich scenic design as Meliès main aim was to amuse and captivate people giving little importance to the story told. Precursor of lots of following cinematographic techniques (coloration over all) Meliès fell into disgrace after first world war but thanks to his inventiveness cinema is always magic.
Si tratta perlopiù di trovate ingenue come quella del missile che atterrando sulla luna finisce in un occhio della suddetta ma che comunque colpivano l'immaginazione del pubblico poco abituata a scenografie particolarmente ricche poiché lo scopo principale della cinematografia di Meliès era divertire e coinvolgere, a prescindere dalla vicenda raccontata. Precursore di molte successive tecniche cinematografiche (la colorazione una su tutte) Meliès cadde in disgrazia dopo la prima guerra mondiale ma grazie alla sua inventiva il cinema è sempre magia.
© Francesca Barile per Because the Style