PERCHÉ LA STORIA NON È MAI DAVVERO PASSATA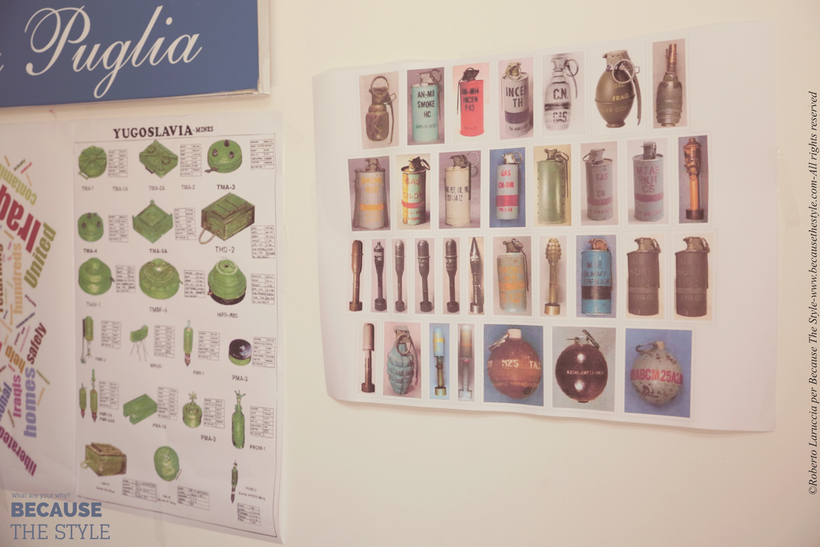 History is not just the past, especially when it is the history of wars. This is the event our editorial team has covered at Fiera del Levante in Bari.
The past emerges from the sea and from under the earth in the form of remnants of war, unexploded shells, grenades, bombs which continue to kill people. This happens everywhere, also in Italy, where the National Association of Civilian War Victims keeps on spreading information in cooperation with the Ministry of Education, University and Research.
La Storia del passato non è mai davvero passata, soprattutto quando si tratta di storie di guerra. È stato questo l'evento che la nostra redazione ha seguito alla Fiera del Levante di Bari.
Un passato che riemerge anche dai mari e dalla terra sottoforma di residui bellici, ordigni inesplosi che continuano a mietere vittime. Una realtà tristemente diffusa ovunque, anche in Italia, dove l'Associazione Nazionale Vittime Civili di Guerra continua la sua instancabile opera di informazione, in sinergia col Ministero dell'Istruzione, dell'Università e della Ricerca.
The Pavilion of Puglia hosted the Conference "Education and Culture of Peace", a technical-cultural meeting which provided an overview of past and present wars without overlooking the most important thing, that is, the future. The principal of I.C. "Nicola Zingarelli" in Bari proudly presented a video made by her students. You can watch it here.
Il Padiglione della Regione Puglia ha ospitato in proposito il Convegno "La Cultura e l'Educazione alla Pace" un tavolo tecnico-culturale che ha fornito uno spaccato delle realtà passate e presenti di guerra,  senza dimenticare la cosa più importante ovvero il futuro: la Dirigente Scolastica dell'I.C. "Nicola Zingarelli" di Bari ha con orgoglio e tante sensibilità presentato il premiato video dei suoi alunni che di seguito vi proponiamo.
---
We should hope in a better future: this is what Giovanni Lafirenze, the organizer of the event, firmly believes. Lafirenze is a professional deminer who "still fights" past wars, using his experience in the field, but also his skills as writer and communicator.
C'è da sperare in un futuro migliore, in cui sicuramente  crede la mente di questo convegno, Giovanni Lafirenze, sminatore professionista, che "combatte ancora" le guerre passate, usando la sua esperienza sul campo ma anche la sua abilità di penna e di comunicatore.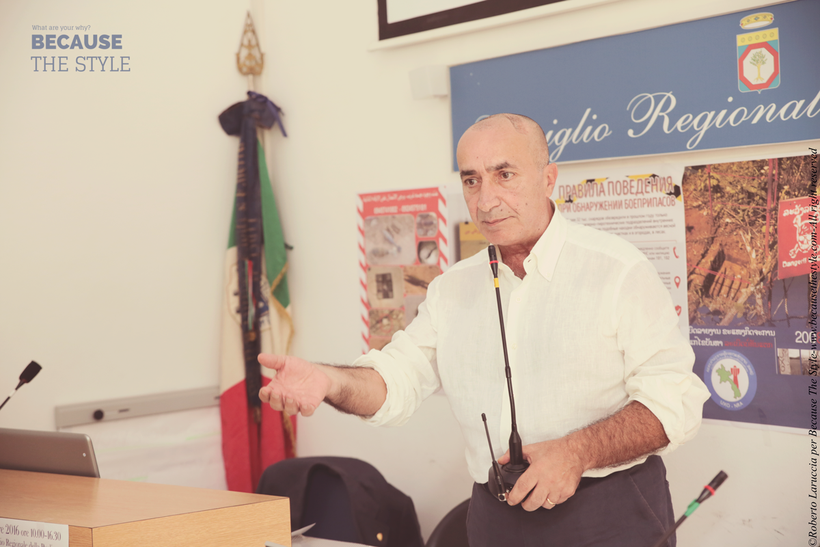 Interesting and touching contributions have been made by experts as well as by those who have on their bodies and in their hearts the signs left by unexploded shells: bits of everyday life, of deeply human stories.
Music, videos, books and recitation followed one another throughout the day. The purpose of this event was to make people aware of the threat (after all, wars have been fought in Italy and unexploded shells and bombs are still found in the sea and underground), but also to convey a powerful message of harmony, of the study of history and of one's unrepeatable life.
Interessanti e spesso toccanti gli interventi, fatti da esperti ma anche da chi porta sul proprio corpo e nel proprio cuore i segni degli ordigni bellici, pezzi di vita quotidiani, di storie profondamente e semplicemente umane.
Musica, video, libri e letture recitate si sono susseguite in una giornata che da un lato ha voluto mettere in allerta (dato che l'Italia è stata territorio di guerra con pericoli ancora presenti sottoterra e nel mare) ma anche lanciare un messaggio potente di armonia, di studio della storia e della propria irripetibile vita.
© Pitian per Because The Style 
Traduzione a cura di Donatella Zepponi