PERCHÉ LA PUGLIA È HEALTH & BEAUTY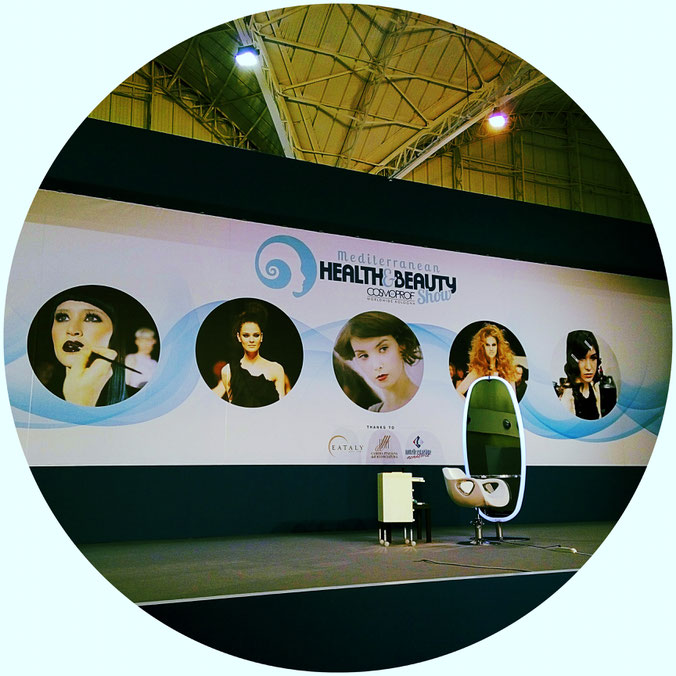 Puglia (Apulia, Italy): not only one of the most beautiful regions in the world, with its crystal clear waters, its indomitable natural environment, but also a land of talents eager to explore new realities, unavoidably linked to beauty. This is what happened during the second event we covered at the 80th Fiera del Levante in Bari.
Puglia: non solo una delle regioni più belle del mondo, col suo mare pulito, i tratti di natura caratterizzati puntualmente da qualcosa di "indomito", ma anche terra di talenti e di apertura a nuove realtà, inevitabilmente legate alla bellezza. Ed è proprio questo ciò che è accaduto durante il secondo evento che abbiamo volentieri seguito alla Fiera del Levante di Bari, giunta alla sua ottantesima edizione.
In its planned shows, Mediterranean Health & Beauty by Cosmoprof gave visibility to the well-established talents of Puglia.
Because The Style attended a show featuring the Nouvelle Esthétique Académie, a well-known reference point in Bari, during which Senior Make-Up Artist Elisabetta Tansella, a graduate of both the Accademia di Belle Arti and the Académie, demonstrated the Fall make-up trends. Her pupil Lisa Gammino was responsible for the hairstyle of the model who was not just "made up": actually, she was the protagonist of a water-based bodypainting work of art which gave her skin an elemental reflection.
Mediterranean Health & Beauty by Cosmoprof ha dato con i suoi show programmati visibilità ai talenti pugliesi che oltretutto rappresentano già stabili realtà del territorio.
Because The Style ha seguito uno di questi show che ha visto protagonista la Nouvelle Esthétique Académie, noto punto di riferimento barese, durante il quale la docente Senior Make Up Artist Elisabetta Tansella, diplomata all'Accademia di Belle Arti (nonché a sua volta all'Académie), ha mostrato un trucco editoriale sul tema dell'autunno. A sostenere il suo lavoro l'alunna Lisa Gammino che ha curato l'hair style della modella, non solo "truccata" ma protagonista di un vero e proprio bodypainting water based che donava alla sua pelle un riflesso elementale.
Despite the large number of people who attend the Nouvelle Esthétique Académie, there was not a horde of operators, but only a few who, in the quiet chaos of the backstage under the teachers' supervision, ensured great timing, displaying, at the same time, a high degree of creativity which was halfway between a plan and the inspiration of the moment: the young hair stylist, for instance, gathered a few dried leaves outside the building, which she used to complete the model's hairdo.
Nonostante le tante persone che frequentano la Nouvelle Esthétique Académie, non ci troviamo di fronte ad un battaglione di operatori ma a pochi che nel caos calmo del backstage guidato dai docenti, riescono a ritagliare i tempi giusti, associandoli ad una creatività a metà strada tra progetto e ispirazione del momento, in cui la giovane hair stylist raccoglie al volo alcune foglie secche fuori dall'edificio per completare l'acconciatura.
An intense make-up which gives meaning to an iconic idea of the autumn, "painted" by an expert hand which the well-known fair from Bologna decided to trust.
Un trucco deciso che dà senso e significato ad un'idea iconica autunnale, "dipinta" da mano esperta e sicura di cui la nota fiera bolognese ha giustamente deciso di fidarsi.
© Pitian per Because The Style 
Traduzione a cura di Donatella Zepponi