PERCHÉ QUANDO IL DIAVOLO CI METTE LA CODA, IL SUCCESSO È PLANETARIO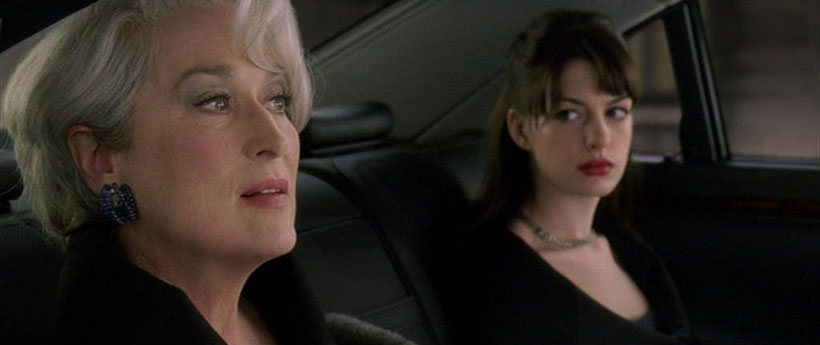 Generations of women have shaped their outfits and their dreams of a perfect love behind the dark glasses of timeless Audrey Hepburn in Breakfast at Tiffany's or after the tawny charming hair of Julia Roberts, tall and beautiful in an impressive way just like a statue, in Pretty Woman: timeless, unmatched icons, milestones of the second half of XX-century cinema which gave lessons in style. Then, at the dawn of the new millennium, exactly ten years ago, The Devil Wears Prada was released; it is the glamorous movie par excellence, a movie which is a must for fashion addicts, and not only for them.
And all women – no one excluded – take to wear the light-blue felted sweater of the funny sweet "duckling" Andrea 'Andy' Sachs (Anne Hathaway), who arrives by mistake at the court of divinely perfect Miranda Priestly (Meryl Streep), the iconic glacial manager of Runway, the most prestigious American fashion magazine, capable of influencing the collections of the greatest fashion designers all over the world.
Generazioni femminili hanno plasmato i loro outfit e i sogni d'amore perfetto dietro gli occhialoni neri dell'eterna Audrey Hepburn in Colazione da Tiffany o la fulva e affascinante chioma della statuaria Julia Roberts di Pretty Woman: icone senza tempo e senza confronto, pietre miliari della seconda metà del XX secolo cinematografico che dettava lezioni di stile. Poi, all'alba del nuovo millennio, esattamente dieci anni fa, esce nelle sale la pellicola-glam per eccellenza, che non teme tramonti né confronti ed è, ancora oggi, un must assoluto delle fashion addicted e non solo: Il diavolo veste Prada.
E tutte – ma proprio tutte – a vestire il maglioncino infeltrito, celeste polvere del buffo e tenero "anatroccolo" Andrea 'Andy' Sachs (Anne Hathaway), sbarcata quasi per sbaglio alla corte della divina e perfetta Miranda Priestly (Meryl Streep), iconica e glaciale direttrice di Runway, la più prestigiosa rivista di moda americana, capace di influenzare le collezioni dei più grandi stilisti di tutto il mondo.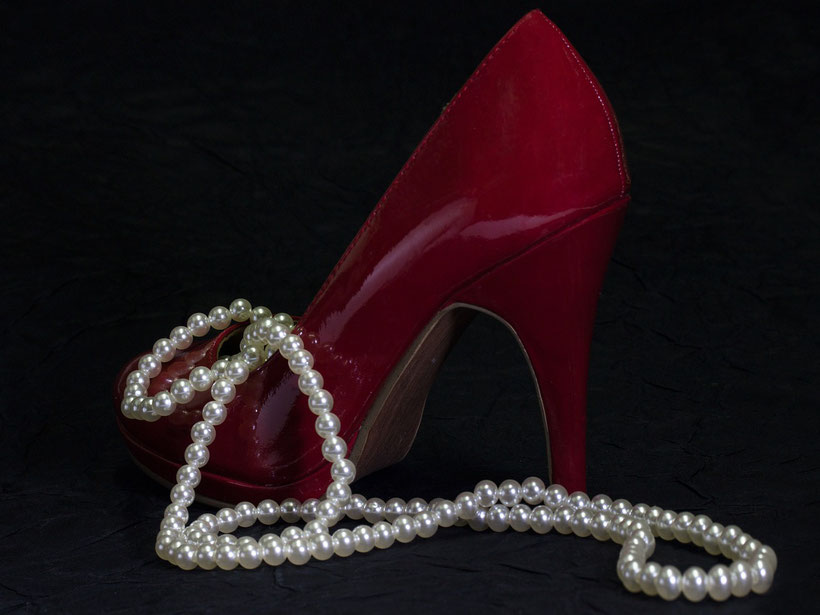 And all women – non one excluded – dream of turning into a swan, just like Andrea who, while devising improbable solutions for Miranda's impossible demands, strengthens her own personality and develops her own style to such an extent that, when she attends Paris Fashion Week as Miranda's personal assistant, she has turned into a beautiful glamorous woman.
The happy ending and the point of the story are neither the Chanel outfit she has chosen with competence and wears with elegance nor in Andy's successful career, but rather in her re-assessing her priorities when she is at the top: she chooses to go back to Nate, the man she
has always loved, and to try and realize her dream of becoming a journalist for The Mirror.
You do not sell your soul to the devil, even if he wears Prada, but you can learn everything from him!
E tutte, ma proprio tutte, a sognare di trasformarsi in cigno, proprio come Andrea, che mentre inventa improbabili soluzioni per le impossibili richieste di Miranda, si rafforza nella personalità e sboccia nello stile fino alle vette della settimana della moda parigina alla quale approda, splendidamente trasformata e adeguatamente accreditata, in qualità di assistente personale di Miranda.
Il lieto fine e la piacevole morale non stanno nell'outfit Chanel scelto con competenza e indossato con eleganza o nella qualifica raggiunta da Andy, ma nel suo rivalutare le priorità proprio quando è in vetta e scegliere di tornare da Nate, l'amore di sempre, e provare a realizzare il suo sogno da giornalista al Mirror.
Al diavolo, anche se veste Prada, l'anima non si vende, ma da lui si può imparare tutto!
© Francesca Lunanova per Because The Style
Traduzione a cura di Donatella Zepponi
Photocredits