PERCHÈ UN GATTO CAMBIA SEMPRE LA VITA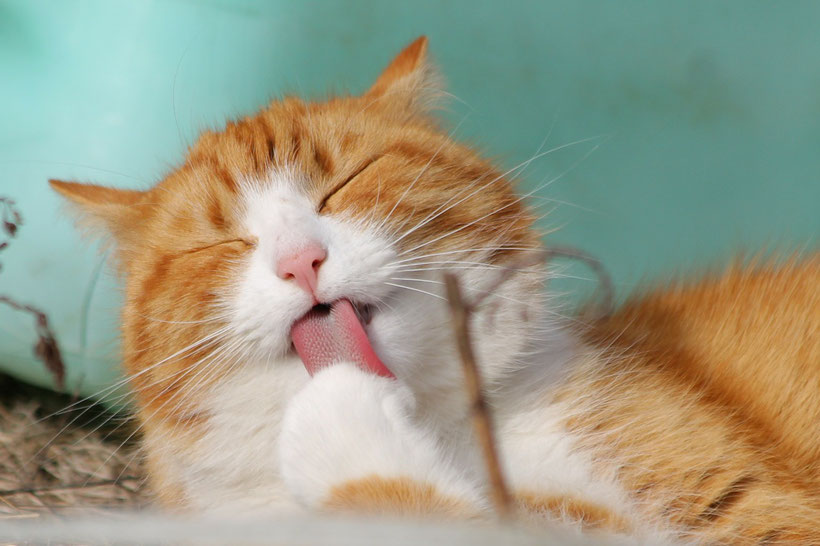 In spite of dogs' undiscussed faithfulness Human being-cat relationship is much more complex. A cat hardly ever jumps on his master in order to show its unconditioned fondness but little gestures let him understand that its love is real and deep.
When a cat sleeps next to its human friend, following him everywhere, lapping on his cheek or makes biscuits on him, it means that the Human has been chosen as a parent in the neverending cat's childhood.
Those who have got a cat know it and don't forget it.
A dispetto dei sostenitori della indiscussa fedeltà canina la relazione gatto-essere umano è molto più complessa. Il gatto difficilmente salta addosso al padrone per dimostrare il suo affetto incondizionato ma piccoli gesti fanno capire che il suo amore è vero e profondo.
Quando dorme accanto al suo amico umano, lo segue ovunque, lo lecca sulla guancia o gli fa la posta, il gatto fa capire che lo ha scelto come genitore della sua sempiterna infanzia.
Chi ha un gatto lo sa e non lo dimentica.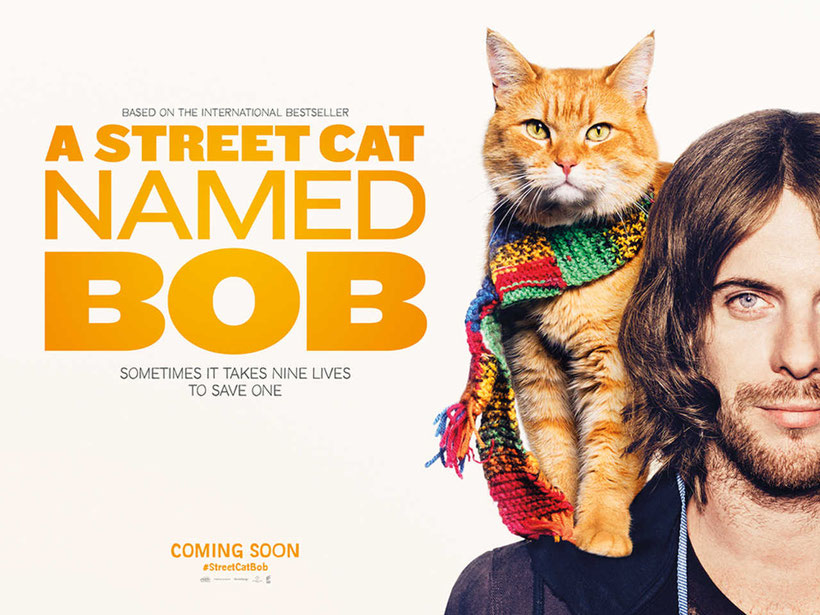 At last "A streetcat named Bob" the film is come for cats' lovers and not only, movie adaption of the book James Bowen wrote talking about his reediming friendship with Bob the cat, a ginger kitty met by chance
and become his shadow and his guardian angel.
Can a tender cat make rising its friend? With James angel Bob succeded in the miracle to help him coming from drug addiction abyss giving him back his dignity.
Really popular in London and in the most of English speaking countries Bob us now ready to conquer Italian cat fans with its big green eyes and everybody is going to cry and smile about its adventures because they will be able to recognize them.
Because a cat always changes one's life.
Finalmente è arrivato per i cats lovers e non solo il film "A spasso con Bob", adattamento cinematografico del libro che James Bowen ha scritto parlando della sua salvifica amicizia con il gatto Bob, un micio rosso incontrato per caso e diventato sua ombra e suo angelo custode.
Può un tenero gatto far risalire dagli inferi il suo amico? Con James, l'angelo Bob è riuscito a realizzare il miracolo, a farlo uscire dal tunnel della tossicodipendenza per ridargli dignità.
Popolarissimo a Londra e in gran parte dei paesi di lingua inglese, Bob è adesso pronto a conquistare i gattofili italiani con i suoi occhioni verdi e tutti piangeranno e sorrideranno delle sue avventure perché sapranno riconoscersi.
Perché un gatto cambia sempre la vita.
© Francesca Barile per Because The Style
Sharing is caring!