PERCHÉ L'OSPEDALE NON È SOLO UN LUOGO DI CURA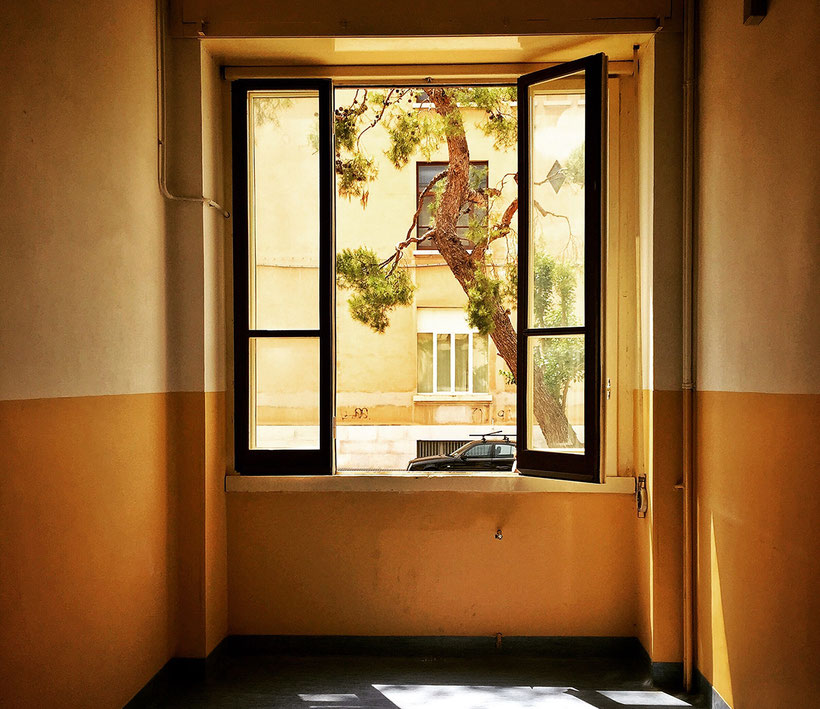 Suoni intermittenti. E quell'odore tipico, accompagnato dalla presenza costante di una luce, seppur minima. Tempo scandito e orari precisi. Luogo di sofferenza, cura ma anche di gioie per molti e di lavoro per alcuni. Stanze di segreti e riunioni in cui si stabiliscono strategie, generali vestiti di verde o bianco che indicano ai loro ufficiali la strada migliore, magari dopo un consulto.
File di attesa per una prenotazione, per una visita. E poi, durante la pausa nel luogo per antonomasia di uno dei lavori più affascinanti, radice dell'irriducibilità tipicamente umana, un medico prende in mano una macchina fotografica. E quegli stessi identici luoghi si aprono a nuovi punti di vista, a colori e particolari dati per scontato nella routine e ad angoli di bellezza che solo chi ama il proprio lavoro può notare.
Intermittent sounds. The typical smell and the constant presence of a light, albeit faint. Tight time schedules. A place of suffering, of healthcare, but also of joy for some and a workplace for others. Rooms of secrets and meetings where generals wearing green or white decide strategies and show their officers the best way, often after a consultation.
People waiting in a queue to see a doctor or to make an appointment. Then, during a break in the place of one of the most fascinating jobs, expression of human irreducibility, a physician takes a camera showing those very places from thoroughly new perspectives. Colors and details taken for granted in the daily routine show their hidden beauty, which only one who loves his job can note.
Se Carol Grace diceva: "Guardare fuori dalla finestra di un ospedale è diverso dal guardare fuori da ogni altra finestra. In qualche modo non guardi fuori", allora l'occhio di chi in un ospedale ci lavora ogni giorno saprà, in qualche modo, descrivere cosa c'è dentro a quel lavoro stesso.
Carol Grace said, "Looking out of a hospital window is different from looking out of any other. Somehow you do not see outside". The eyes of those who work in a hospital every day can somehow describe what that job really is from the inside.
© Pitian per Because The Style 
Traduzione a cura di Donatella Zepponi
Photocredits
Umberto Orsini
Sharing is caring!