PERCHÉ DA UN'ISPIRAZIONE NASCE UN EVENTO
ЗАЧЕМ ИЗ ВДОХНОВЕНИЯ РОДИТСЯ СОБЫТИЕ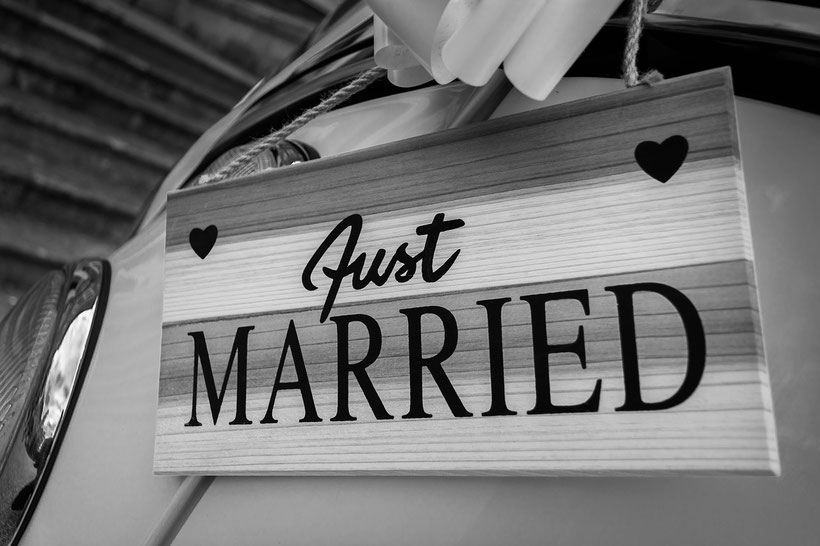 Dalle piccole cose nascono le grandi. Da uno sguardo nasce un'intesa e da un timoroso appuntamento la decisione di passare la vita insieme. Sebbene Mark Twain invitasse a dare a ogni giornata la possibilità di essere la più bella della propria vita, per festeggiare un'importante decisione e svolta entrano in campo tante persone che cercano di rendere il giorno del matrimonio qualcosa di speciale innanzitutto per gli sposi. Le possibilità e la fantasia si sprecano ma, a dirla tutta, solo alcune cose (solitamente i particolari) ispirano davvero: ecco perché l'evento svoltosi il 26 marzo a Rutigliano (in Puglia, una delle regioni più gettonate proprio per celebrare le proprie nozze) è stato battezzato "Wedding Inspirations".
Un elenco di trenta operatori specializzati si è messo a disposizione nella domenica pomeriggio per accogliere, stupire, affascinare giovani sposi e loro parenti in un turbinio ordinato di interessanti proposte che cercheremo brevemente di presentarvi.
Big things have small beginnings. A mutual understanding rises out of an exchange of looks and the decision to be together for the rest of one's life is taken during a timid date. Although Mark Twain suggested that you should allow every single day to be the most beautiful of your whole life, many people are involved in the celebration of an important decision or of a turn in life, trying to make the wedding day something special for the bride and the groom. Possibilities and imagination are limitless, but only a few things (usually details) are actually inspiring: that is why the event that took place on March 26 in Rutigliano (in Puglia, one of the most popular venues for celebrating weddings) has been named Wedding Inspirations.
Thirty specialists in the field were available on Sunday afternoon to welcome, amaze and charme young couples and their parents in an orderly whirl of interesting proposals that we will try to illustrate briefly.
---
Хотя  Марк  Твейн  приглаш a л   дать  в  каждый  день возможность  быть  самого   красивого  своей  жизни, чтобы  отметить  важное  решение  и  перелом  они появятся  на  поле  много  народу которые  делают стать  днем  свадьбы  что-нибудь  особого  особенно  для  супругов. Только  некоторые   веши  (обычно  детали), вдохновляют  однако   действительн o:  вот   зачем событие  имел  место  26  марта  в  Рутильияно (на Апулии,  очень  известная  область   пригодный  чтобы  отрпраздновать свою  свадьбу) названо  "Вуеддин  Инспирешон".
---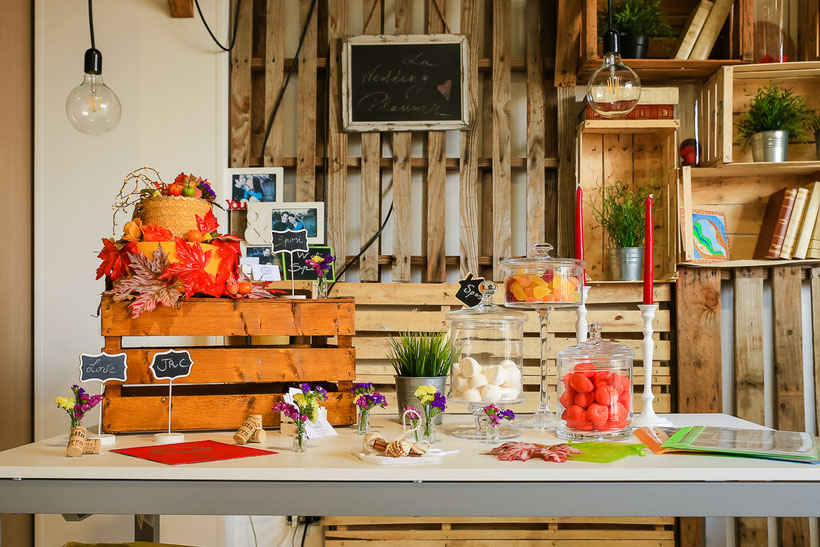 Inutile dire che l'abito da sposa è ciò che incuriosisce immediatamente ma l'Atelier Vavalle fa qualcosa in più: cerca di "conquistare" la donna mettendo in discussione la moda con abiti costruiti sulla figura, senza copiare da altri e magari aggiungendoci qualcosa di insolito come i bouquet metallici di Es di Maria Cristina Schiavone o una delicata composizione della fiorista Paola Saffi. Inevitabile pensare anche all'universo maschile la cui raffinatezza è ancora più ricercata e sottile, come mostra la Sartoria di Simona Pellegrini con proposte a tono e attenzione ai dettagli. L'abito serve innanzitutto per stare bene, ci conferma la titolare, evitando gli abusi inappropriati del termine dandy. Teneri e più o meno timidi i bimbi che ad ogni occasione non dovrebbero indossare abiti "troppo da adulti", come ha spiegato Maria Grazia Genio de "Il Mondo dei bimbi". Questi ultimi "non necessitano di grandi cose", cercano la libertà ed obbligarli in un vestito scomodo come ad un gioco forzato non può che ottenere risultati negativi, come ha sostenuto la simpatica e coloratissima intrattenitrice Graziella Franchini. Tra immancabili bolle e sculture di palloncini, non solo per il piacere dei bimbi ma come vera e propria cornice, Party Forever fa sfoggio di una vera arte di intreccio di colori e forme di palloncini che rallegrano, riempiono e trasmettono la gioia della festa.
Needless to say, wedding gowns immediately draw our attention, but Atelier Vavalle does something more: they try to "win women's heart" by challenging the musts of fashion with original tailor-made gowns to which they add something unusual like the metallic bouquets by Maria Cristina's Es or a fine flower arrangement by Paola Saffi. Thinking of men's world is unavoidable.  Its refinement is even more subtle, as evidenced by Simona Pellegrini's Sartoria with its proposals and careful attention to details. Suits should make one feel good, she asserts, without necessarily abusing the word "dandy". Children are cute and at times shy. On no occasion should they wear adult-like clothes, as Maria Grazia Genio from Il Mondo dei Bambini explained. Children "do not need big things", they want to be free; forcing them to wear something uncomfortable cannot but lead to negative results, said Graziella Franchini, a nice and colourful entertainer. In the midst of soap bubbles and balloon sculptures, Party Forever exhibits its art in creating a myriad of colourful shapes with balloons that convey the heart-felt joy of a special wedding day. 
Nel rispetto sempre della regola d'oro dell'evitare gli eccessi, si muove anche lo staff di Mikimiki che rifiuta categoricamente la rivisitazione in chiave moderna della "matrona" o di Marie Antoinette. Meglio un compromesso tra il desiderio di distinguersi e la naturalezza, la morbidezza che non devono entrare in contrasto magari con orecchini vistosi che rubano l'attenzione dal volto. Meglio eludere, dunque, i colori forti nel make up, come ha sottolineato Luisa Pignataro, per privilegiare un trucco delicato che accentui i lineamenti senza trasformarli.
La regola d'oro è però anche accompagnata dal criterio dell' "utilità" legata magari al design che abbraccia i colori moda: al bando l'argento delle bomboniere tradizionali e spazio ai colori bianco e tortora e ai nuovi materiali come i legni laminati proposti dall'azienda Mertoli. Interessanti anche le proposte alternative/complementari di Arcatè dell'architetto Caterina Manghisi che ha mostrato creazioni in pasta frolla ben confezionate che partono da veri e propri golosi plastici architettonici, fra cui il più richiesto è il "Trullofrollo".  Romantiche, colorate e surreali le terrecotte e le piccole tele realizzate da Annalisa Lavermicocca, fra cui non può mancare il pumo, così diffuso nella zona di Grottaglie. Rivisitato da Isabella Leonilde Gentile anche il concetto di ricamo, con cui il famoso "punto croce" guarda all'antica tradizione ma pensando anche al futuro grazie all'utilizzo di materiali inusuali e di riciclo.
Also Mikimiki's staff abide by the golden rule that any excess should be avoided. They categorically reject the idea of recreating from a modern perspective the "matronly woman" or Marie Antoinette. It is better to strike a balance between the desire to stand out and the desire to be natural-looking. Make-up should not be in contrast with showy earrings that take the attention away from the bride's face. It is better to avoid strong colours, as emphasised by Luisa Pignataro; soft-color make-up enhances facial traits without changing them. 
The golden rule, however, goes side by side with the "usefulness" criterion, linked to design and fashionable colours: traditional silver bombonniers are banned and ample room is given to white and dove hues as well as to new materials such as Azienda Mertoli's laminated wood. The proposals by architect Caterina Manghisi's Arcatè are equally interesting: shortbread creations that are mouth-watering models among which "Trullofrollo" is the most popular one. Terracottas and small canvases by Annalisa Lavermicocca are romantic, colourful and surreal; among them, the "pumo" could not go amiss. Also the concept of embroidery has been reworked by Isabella Leonilde Gentile; the famous cross stitch of the distant past is projected towards the future thanks to the use of unusual and recycled material.
Biglietto da visita di ogni matrimonio è sicuramente la partecipazione, sulla cui scelta si può davvero dar spazio alla propria immaginazione, sebbene i modelli più scelti presso la tipografia Giummarella siano quelli color seppia, all'insegna della semplicità.
Ultimi passi ma che ci aiutano a rendere di nuovo vivi alcuni momenti con pochi click i video e le fotografie: al bando tutto ciò che è fittizio e costruito e spazio alla naturalezza dell'amore che sboccia in un reportage senza "pre-filmino", come suggerito da Giuseppe Manzi (Photographicframe Art) e Giuseppe Losignore Videographer.
In tutto ciò possono mancare i balli di gruppo, troppo spesso eccessivi, per dare piuttosto spazio agli intramontabili standard interpretati con raffinatezza indiscutibile da David Trinci che si è alternato con Michael White, cover ufficiale di Mario Biondi, e l'immancabile "This is what you are". 
Gran finale l'aperitivo offerto con cooking show dallo chef Luigi Colaluca di Le Beef, tra accattivanti mini hamburger con pane al latte e l'insalatina di riso Venere con filangè di capocollo di Martina Franca.
Wedding announcements are the calling card for any wedding. Here imagination can run loose, although the sepia ones are the most popular choice at Giummarella printing works.
As last thing, videos and photographs help us to re-live past events: nothing is fictitious or rehearsed,  there is only love in a reportage without a preview, as suggested by Giuseppe Manzi (Photographicframe Art) and Videographer Giuseppe Losignore.
Here we can do without group dances that are replaced by timeless standards perfectly interpreted by David Trinci and Michael White, Mario Biondi's official cover, and the ever-present "This is what you are".
As grand finale, appetizers offered in the form of a cooking show by chef Luigi Colaluca from Le Beef, featuring mini hamburgers on milk bread and black Venus rice salad with neck-salami filangè.
L'azienda Pirulli arredamenti ha racchiuso tutti questi professionisti in questa specie di "wedding box", presentata con eleganza e simpatia da Antonio Petrino e sapientemente organizzata dalla wedding planner Josefina Jaramillo delicata e mai invasiva: nata dall'iniziativa di un falegname lungimirante, l'azienda offre idee per tutti i gusti al fine di rendere ogni ambiente accogliente e funzionale grazie ad un gioco di colori studiato e mobili di qualità anche artigianale, fra i quali ha saputo trovare un angolo l'affascinante sala ricevimenti Torre Bel Vedere. 
Un pomeriggio di prelibatezze per il palato e per gli occhi, uno spaccato di ciò che un matrimonio può essere se ben gestito e magari coordinato da professionisti che non tendono ad innalzare il budget ma a garantire la buona riuscita dell'evento e fornire "Wedding Inspirations", perché "si vede bene solo con il cuore. L'essenziale è invisibile agli occhi" (Antoine de Saint-Exupéry).
Pirulli Arredamenti has hosted all the above professionals in a kind of "wedding box", smartly introduced by Antonio Petrino and cleverly arranged by wedding planner Josefina Jaramillo. Born from the initiative of a far-sighted carpenter, the firm provides ideas for any type of taste in order to make any venue cosy and functional thanks to a well-arranged play of colours and high-quality hand-made furniture within which the charming Torre Bel Vedere hall is located.
An afternoon of delicacies for the palate and the eyes, an example of what a wedding can be if well organized and managed by professionals who are not interested in increasing the budget, but rather in ensuring the success of the event, providing "Wedding Inpsirations" since "you see well only with your heart. The essential is invisible to the eyes" (Antonine de Saint-Exupéry).
©  Pitian per Because The Style
Traduzione a cura di Donatella Zepponi
Photocredits
Annalisa Buongiorno