PERCHÉ TOTÒ È ANCORA VIVO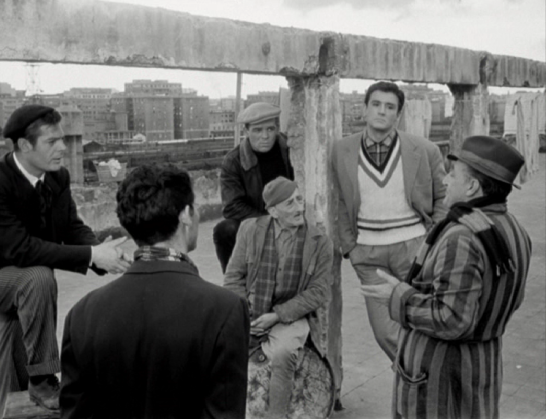 15 aprile 1967: a causa di un duplice attacco cardiaco a 69 anni il principe Antonio De Curtis concludeva la sua esistenza terrena.
Attore e artista eclettico noto come Totò, De  Curtis conobbe nella sua vita contrastanti situazioni ,rese brillantemente dal titolo della commedia scritta dal padre naturale dei De Filippo, Eduardo Scarpetta, "Miseria e nobiltà", poi diventata, adattata per lo schermo, una delle più celebri pellicole da lui interpretate.
Dopo un'infanzia e una giovinezza trascorse nella povertà a Napoli, sua città di origine, Totò fu riconosciuto dal padre e cominciò ad affermarsi come artista prima a teatro e poi come attore cinematografico.
April 15, 1967: because of a double heart attack at age 69 Prince Antonio De Curtis ended his earthly existence.
 Actor and eclectic artist known as Totò, De Curtis knew during his life conflicting situations, yields brilliantly with the title of the play written by the natural father of De Filippo, Eduardo Scarpetta, "Poverty and Nobility" later adapted for  the screen, one of the most famous films interpreted by him.
 After a childhood and a youth spent in poverty in Naples,  his hometown, Totò was recognized by his father and begins to establish himself firstly as a theatre artist then as a film actor. The absurd idiosyncrasies of film critics towards  comedy films relegated the actor  to a little consideration, which embittered  him throughout his existence.
La assurda idiosincrasia dei critici cinematografici verso il genere leggero relegò l'attore a scarsa considerazione, cosa che lo amareggiò per tutta la sua esistenza.
Fu paradossalmente proprio da quel 15 aprile di cinquant'anni fa che inizia la seconda vita di Totò. Scoperto dai circoli culturali di sinistra, riproposto prima in sale d'essai, poi da televisione e dibattiti, l'artista partenopeo incontra una fama e un'affermazione incredibile tanto da essere noto anche a bambini nati più di quarant'anni dopo la sua dipartita.
Il 15 aprile avremmo forse dovuto ricordare la sua seconda nascita piuttosto che la sua morte, perché Totò è ancora vivo.
It was paradoxically from that 15 April of  fifty years ago which starts the second life of Totò.
Discovered by the Left cultural circles, presented firstly in experimental cinema then from television and debates the Neapolitan artist meets a fame and an incredible assertion as to be known also to children born more than forty years after his departure.
On April 15 it is remembered  the second birth of Antonio De Curtis /Totò, because Totò is still alive.
© Francesca Barile per Because the Style
Sharing is caring!