PERCHÉ UNA REGINA NON PERDE MAI IL SUO FASCINO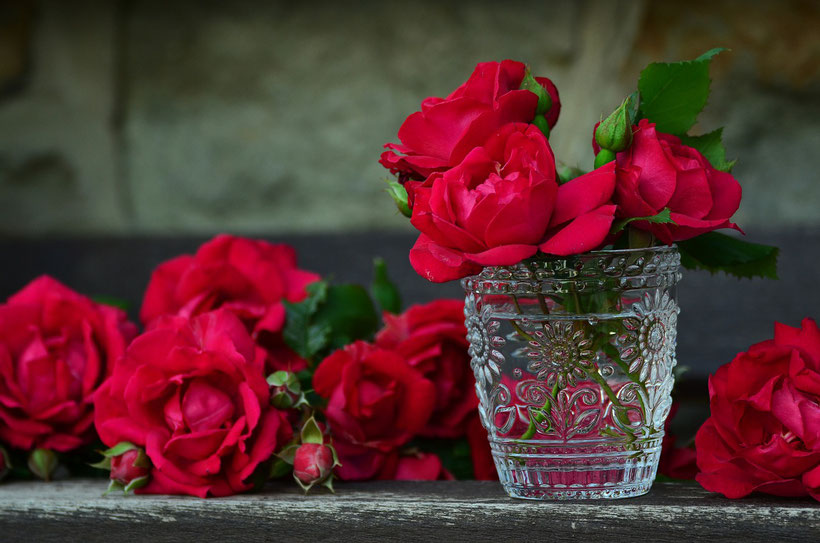 Una regina dal fascino intramontabile? Sicuramente la Rosa. Tra i fiori è la più apprezzata, amata, coltivata, ammirata. A maggio i suoi boccioli si schiudono meravigliosamente in una splendida spirale di petali dei più diversi colori, catturando lo sguardo con la loro maestosa bellezza e l'olfatto col loro leggero profumo. Di certo chi possiede un giardino o un ampio terrazzo prima o poi soggiace al loro fascino e finisce per piantarne qualcuna. La scelta è vastissima, dato che esistono centinaia di varietà diverse per colore, portamento, forma del fiore, numero dei petali, profumo: rampicanti, rifiorenti, sarmentose, tappezzanti, polianta, a grandi fiori, a cespuglio, lillipuziane! Ce n'è per tutti i gusti e per tutte le esigenze, per formare siepi e bordure, creare fantastici archi fioriti, tappezzare zone brulle, nascondere vecchi muri o alberi morti, colorare angoli del giardino o del terrazzo, raccogliere grandi fiori da godersi in casa.
A queen of timeless charm? Definitely the Rose. Among the flowers is the most appreciated, loved, cultivated, admired. In May, her buds marvelously are opening in a gorgeous spiral of petals of the most diverse colors, catching the look with their majestic beauty and smell with their light scent. Certainly those who own a garden or a large terrace sooner or later suffer from their charm and end up planting some. The choice is vast, given that there are hundreds of different varieties for color, bearing, flower shape, number of petals, perfume: climbering, ribbon, shrubbery, big flowers, bush, lillipuzian! You can pick and choose and needs, to form hedges and borders, to create fantastic flower bows, to embellish barren areas, to hide old walls or dead trees, to color corners of the garden or terrace corners, to collect large flowers to enjoy in house.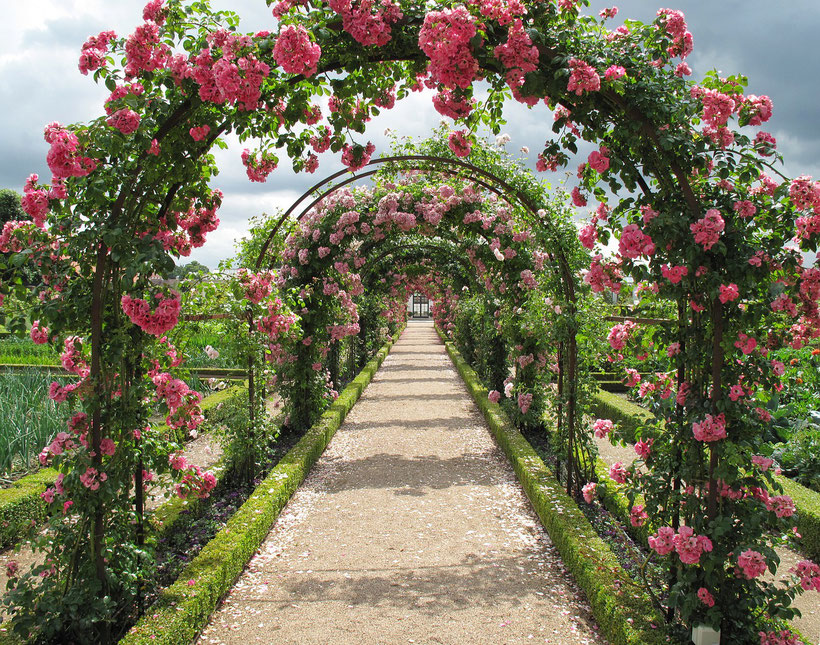 E non dimentichiamo poi il dolce, leggero, caratteristico profumo dei loro petali che riempie delicatamente l'aria; per non parlare del gusto delicatissimo e morbido di liquori che ne catturano le essenze, di delizie come dolcetti, risotti, pietanze varie preparate con i petali che lasciano in bocca il profumo della primavera e della delicatezza dei sapori non aggressivi.
Il fascino antico ed eterno di questi fiori ha fatto sì che essi siano legati ad una simbologia molto ricca, che le rende perfette per comunicare messaggi, promesse o sentimenti a chi le riceve. Infatti  ad ogni colore corrisponde un preciso significato: bianco significa amore puro e spirituale, rosso fuoco simboleggia la passione ardente, giallo la vivacità o gelosia, arancione l'energia, blu il mistero e la saggezza, rosa l'affetto e la felicità. Anche il numero delle rose regalate ha un preciso significato: 6 indicano mancanza, 9 legame eterno, 18  per chiedere scusa, 13 amicizia destinata a durare per sempre, 3 dozzine innamoramento folle!
And let's not forget the sweet, light, characteristic perfume of their petals, which fills the air making it unforgettable, especially sunsets and spring dawns made even more magical and inebriating. Not to mention the delicate and soft taste of liquors that capture its essences, delicious delights such as sweets, risottos, various dishes prepared with petals that leave in the mouth the scent of spring and delicacy of non-aggressive flavors!
The ancient and eternal charm of these flowers has led to a very rich symbolism that makes them perfect for communicating messages, promises or feelings to those who receive them. In fact, every color corresponds to a precise meaning: white pure and spiritual love, red focus passion, burning, yellow vivacity or jealousy, orange energy, blue mystery and wisdom, rose affection and happiness. Also the number of roses given has a precise meaning: 6 indicate lack, 9 eternal bond, 18 to apologize, 13 friendship destined to last forever, 3 dozen in love mad!
© Carmela Linsalata per Because the Style  
Sharing is Caring!