PERCHÉ L'ITALIA È UN PAESE DI SORRISI E CANZONI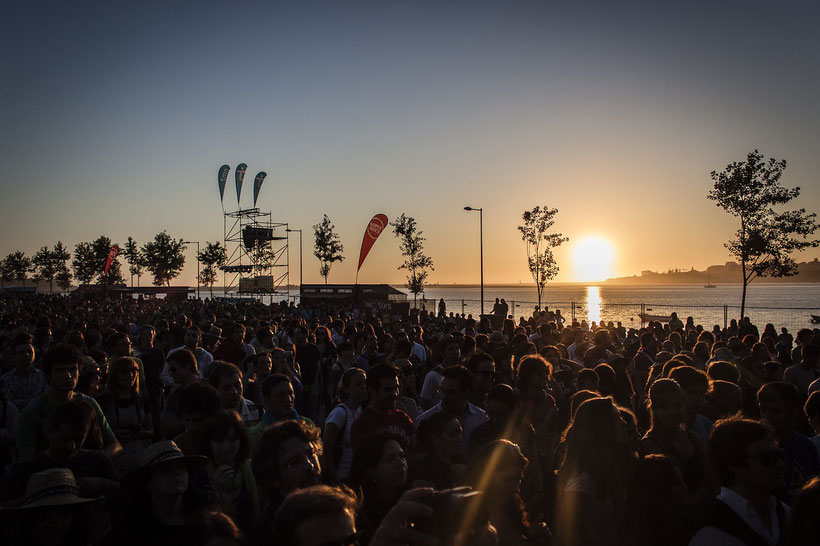 Estate, concediamoci frivolezza. Soffermandosi sulle attività estive si scopre che all'italiano medio, e non solo, piace molto ascoltare canzoni e talvolta provare a cantare. È tutto un fiorire di festival e manifestazioni da una parte all'altra dello stivale senza parlare dei concerti che artisti celebri e meno noti portano avanti senza sosta.
Quest'anno, a dispetto dei precedenti, popolati solo da manifestazioni estive di richiamo, i concerti estivi si sono moltiplicati e vedono come protagonisti i due cantanti emergenti dell'ultimo festival di Sanremo ed entrambi sul podio: Francesco Gabbani ed Ermal Meta.
I due giovani artisti, entrambi poco più che trentenni, attirano ovunque numerosi fans tutti assolutamente in grado di riprodurre ogni singola canzone tanto da rendere fastidioso l'ascolto di chi arriva solo per sentire esclusivamente la voce del cantante preferito.
Summer, let us be frivolous. Stopping on summer activities it turns out that the average Italian does not just like to listen to songs as sometimes even try to sing. It's all a flourishing of festivals and events from side to side of the Boot without talking about concerts that celebrities and lesser known artists carry on without stopping.
This year, in spite of the previous ones, populated only by summer recalls, the summer concerts have multiplied and seen as the protagonists the two emerging singers of the last Sanremo festival, both on the podium, namely Francesco Gabbani and Ermal Meta.
The two young artists, both of whom are just over thirty, attract everywhere fans who are absolutely capable of playing every single song so as to make annoying listening to those who only get to hear the voice of the favorite singer.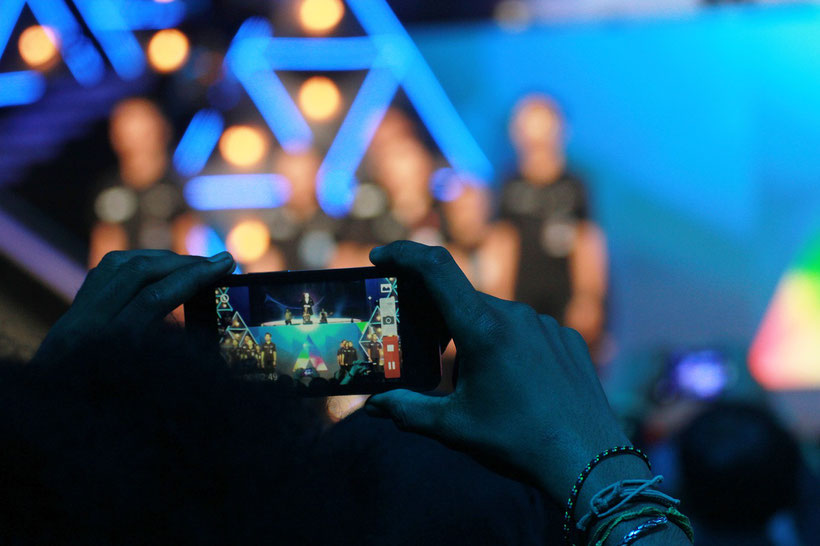 Cosa distingue il diverso modo di seguire un artista e cosa possa rendere una persona più "seguace" di un'altra è forse tema talmente complesso da scomodare luminari della psicologia.
Apprezzare un cantante vuol dire ascoltarlo in religioso silenzio o cantare a squarciagola anche stonando vistosamente e rovinando l'esecuzione di chi si dichiara di amare tanto? Forse sotto sotto i fans esecutori  nascondono una vena emulativa o addirittura l'intrinseca idea di eseguire meglio il successo del loro big preferito?
In realtà tutto è determinato dall'inscindibile connubio che esiste tra gli italiani e la musica prevalentemente leggera, vituperata unione che fa tanto cartolina anni cinquanta basata sull'osceno accostamento del gondoliere veneto che canta la napoletanissima O sole mio. E in fondo, pur vergognandocene, finiamo sempre con l'ammettere che siamo un paese di sorrisi e di canzoni, ma ovviamente questo è solo uno dei nostri innumerevoli aspetti.
What distinguishes the different way of following an artist and what can make a person more "follower" than another is perhaps such a complex theme that makes luminaries of psychology uncomfortable.
To appreciate a singer means listening to it in religious silence or singing out of a squirrel, even stoning vaguely and ruining the execution of those who claim to love so much? Maybe underneath fan performers hide an emulative vein or even the intrinsic idea of better performing the success of their favorite big?
In fact, everything is determined by the inseparable blend that exists between the Italians and the prevalently light, disputed union that makes a fifty-year-old postcard based on the scenes of the Venetian gondolier who sings the most beautiful Neapolitan song O sole mio. And, in the end, even ashamed of death always end with admit that we are a country of smiles and songs, but of course this is just our countless aspects.
© Francesca Barile per Because The Style