PERCHÉ L'EURO È DI MODA
ПОЧЕМУ ЭУРО ЕСТЬ В МОДЕ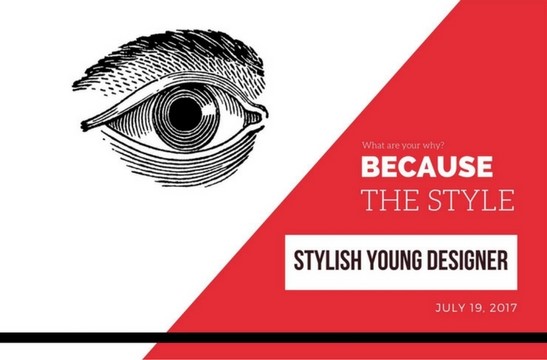 Sembra quasi che non riusciamo a venir fuori dai miti della moda italiana. I grandi nomi sembrano essere insostituibili e per quanto il settore fashion sia trainante e coinvolga un numero elevato di operatori e appassionati, sembrano non emergere nuovi nomi di spicco. Ecco perché anche questa volta la redazione di Because The Style decide di assegnare un premio ad una giovane stilista durante un concorso gratuito rivolto ai talenti emergenti "L'Euro è di moda", organizzato il 19 luglio presso il Circolo Canottieri Barion, desiderato dal Rotary Club di Bari, dalla sua nuova Presidente Valeria Viterbo, da Fanny Massimeo Presidente dell'Eco Museo del Poggio Antiche Ville di Mola e dall'esperta Florisa Sciannamea che ne ha curato regia e deliziosa direzione artistica.
Oltre alla pregiata presenza di Gavi'en, brand pugliese di costumi da bagno, 32 Bijoux con la suo mood etnico incorniciato da Studio Danza di Claudia Drago e da trucco e acconciature della Nouvelle Esthétique Académie (di cui la redazione ha particolarmente apprezzato il lavoro della promettente Rosita Rossi), delle calzature Favia, sono stati senza dubbio i giovani stilisti a essere i protagonisti assoluti della sfilata, proponendo tre outfit ciascuno.
It almost seems like we cannot get out of the myths of Italian fashion. Great names seem to be irreplaceable, and as far as the fashion industry is driving and involving a large number of operators and enthusiasts, it does not seem to emerge new prominent names. That's why even this time, Because of The Style editing decides to award a prize to a young stylist during a free competition for emerging talent "The Euro is Fashionable", organized on July 19 at the Barion Circle Club, wanted by Rotary Club of Bari, its new President Valeria Viterbo, Fanny Massimeo, President of the Echo Museum of the Poggio Antica Ville of Mola, and the expert Florisa Sciannamea, who has been a director and delightful artistic director.
In addition to the precious presence of Gavi'en, a apulian brand of swimwear, 32 Bijoux with its ethnic mood framed by Studio Danza by Claudia Drago and the makeup and hairstyles of Nouvelle Esthétique Académie (of which the editorial staff particularly appreciated the work of promising Rosita Rossi), of Favia's shoes, were undoubtedly the young designers to be the absolute protagonists of the parade, proposing three outfits each.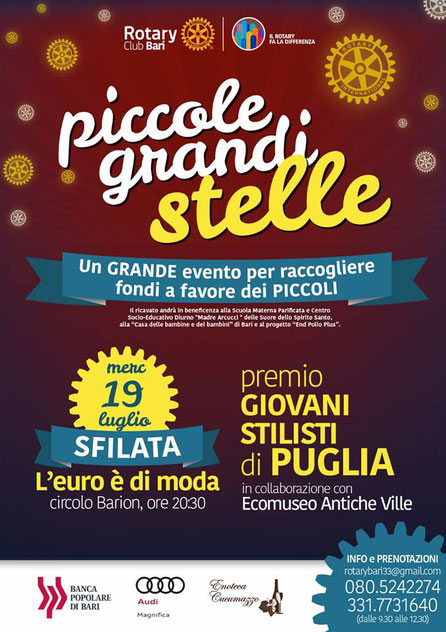 Один принятный вечер в теме благотворительности, стиля и красоты города Бари (Апулия-Италия) в котором талантливые молодые бросили друг к другу на конкурсе в котором Бекоз Де Стаиль наградил премией Лукрецию Пасторессу.
Desideriamo citarli tutti: Erminia Anemone, Mapy e Marilù Angelini, Alessia Borrelli, Antonella Cristiano, Anna Dimise, Arnisa Dragjoshi (seconda classificata), Rossana Giovinazzi (prima classificata), Concetta Guglielmi, Lucrezia Pastoressa, Filomena Pucci (terza classificata e preio delle signore del Rotary Club), Rossella Spano.
Pur evidenziando la creatività, l'impegno e la ricerca di design di tutte le concorrenti (in modo particolare di Arnisa Dragjoshi), la redazione ha conferito il premio speciale a Lucrezia Pastoressa, sulla quale desideriamo soffermarci, per l'originalità delle idee che sottendono una lavorazione accurata e ben progettata, per gli accostamenti cromatici non scontati che donano un allure elegante, avvalendosi di una palette ben calibrata che ha ricordato per un attimo il mare di Pino Pascali e per l'elevata indossabilità dettata da uno studio approfondito di design in cui la stilista ha analizzato singolarmente la storia di ogni banconota (tema del concorso), anche da un punto di vista artistico: il ponte del Gard (un acquedotto romano nel sud della Francia ); la vetrata gotica della 20 euro con linee svettanti e geometriche e con un "velo" per riprendere l'effetto dell'ologramma. Infine la stilista rievoca un ponte strallato contemporaneo, giungendo ad rielaborare il Novecento stesso, abbracciando d'un colpo gli anni Trenta/Quaranta col turbante, gli anni Cinquanta con il gonnellone, gli anni Sessanta con la minigonna, e infine la stampa con ricamo, ispirata ad un tessuto di cotone di Morris William, e  le linee geometriche a completamento del modulo.
We want to mention all of them: Erminia Anemone, Mapy and Marilù Angelini, Alessia Borrelli, Antonella Cristiano, Anna Dimise, Arnisa Dragjoshi (2nd place), Rossana Giovinazzi (first ranked), Concetta Guglielmi, Lucrezia Pastoressa, Filomena Pucci (third place prize Of the Rotary Club), Rossella Spano.
While highlighting the creativity, commitment and research of design of all competitors (especially Arnisa Dragjoshi), the editorial team has given the special prize to Lucrezia Pastoressa, on which we want to dwell on, for the originality of the ideas underlying An accurate and well-designed workmanship for unexpected color combinations that give a stylish touch with a well-calibrated palette that reminded for a moment the sea of Pino Pascali and the high wearability dictated by a -depth design study in  which the stylist has individually analyzed the history of each banknote (theme of the competition), also from an artistic point of view: the Gard bridge (a Roman aqueduct in southern France); The 20 euro gothic gilt window with tapering and geometric lines and a "veil" to resume the effect of the hologram. Finally, the designer recalls a contemporary twisted bridge, coming to rework the twentieth century, embracing with one stroke the 1930s with the turban, the fifties with the skirt, the sixties with the miniskirt, and finally the embroidery print, Inspired by Morris William's cotton fabric, and the geometric lines to complete the module.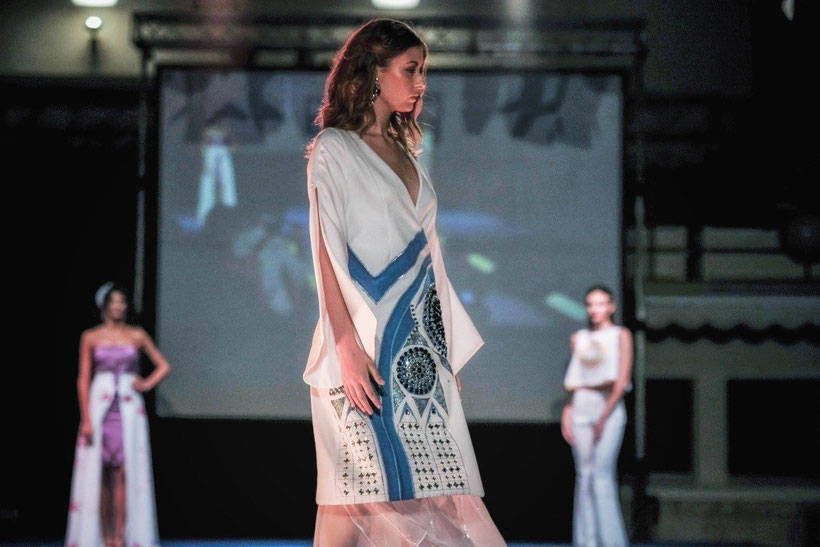 Lucrezia Pastoressa ci ha quindi conquistati perché ci ha riportato alla memoria un'importante osservazione di Coco Chanel: "La moda non è qualcosa che esiste solo negli abiti. La moda è nel cielo, nella strada, la moda ha a che fare con le idee, il nostro modo di vivere, che cosa sta accadendo".
Lucrezia Pastoressa conquered us because she reminded us of an important observation by Coco Chanel: "Fashion is not something that exists only in clothes. Fashion is in the sky, in the street, fashion has to do with ideas, our way of life, what's happening".
Pitian per Because The Style
Traduzione a cura di Francesca Barile
Photocredit
Luigi Scaringello
Sharing is caring!